Photo Essay: Mdou Moctar and Boogarins at Industry City
Wednesday night in an Industry City courtyard, Mdou Moctar and Boogarins proved that psychedelia knows no borders. Although the groups were from different countries on different continents—Niger and Brazil, respectively—they formed one of the coolest double bills you can find. I've looked for other words, but nothing else summed up it: these bands are just...cool.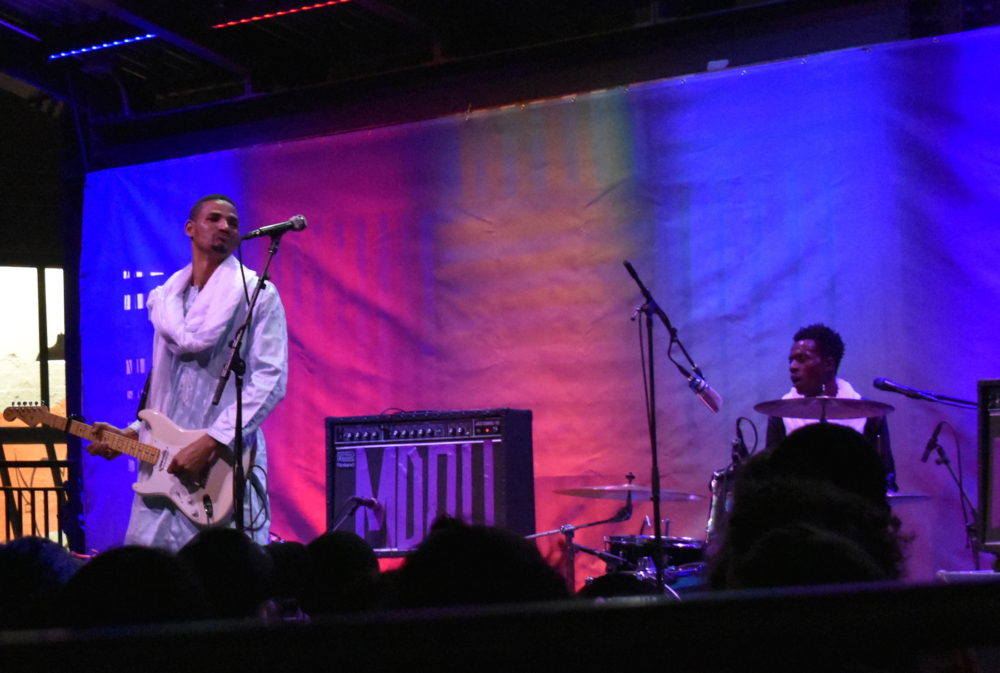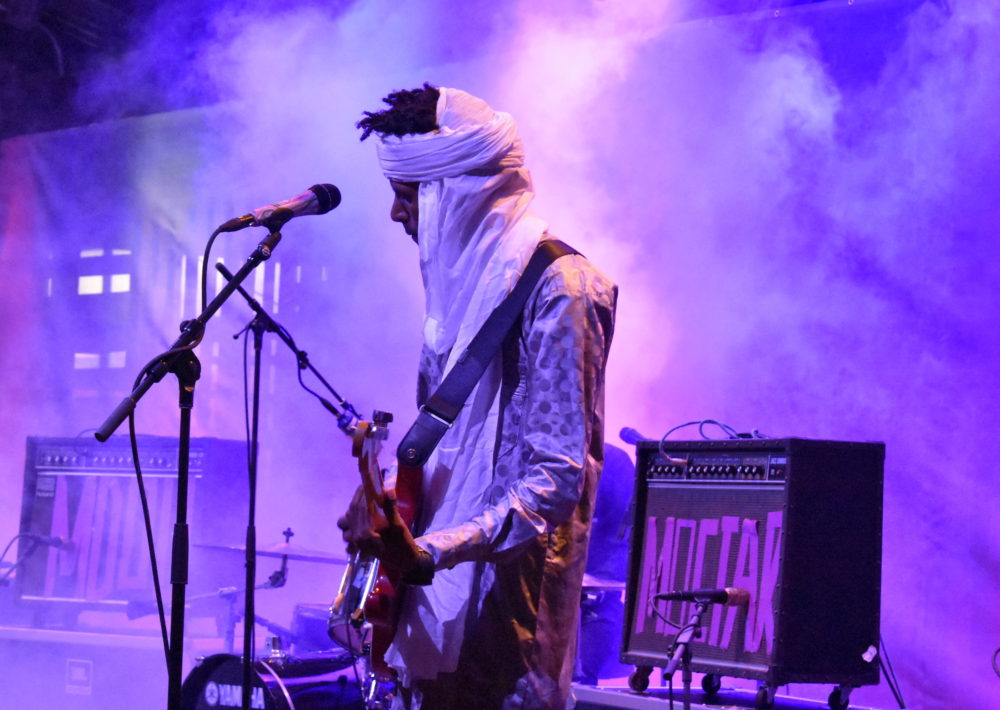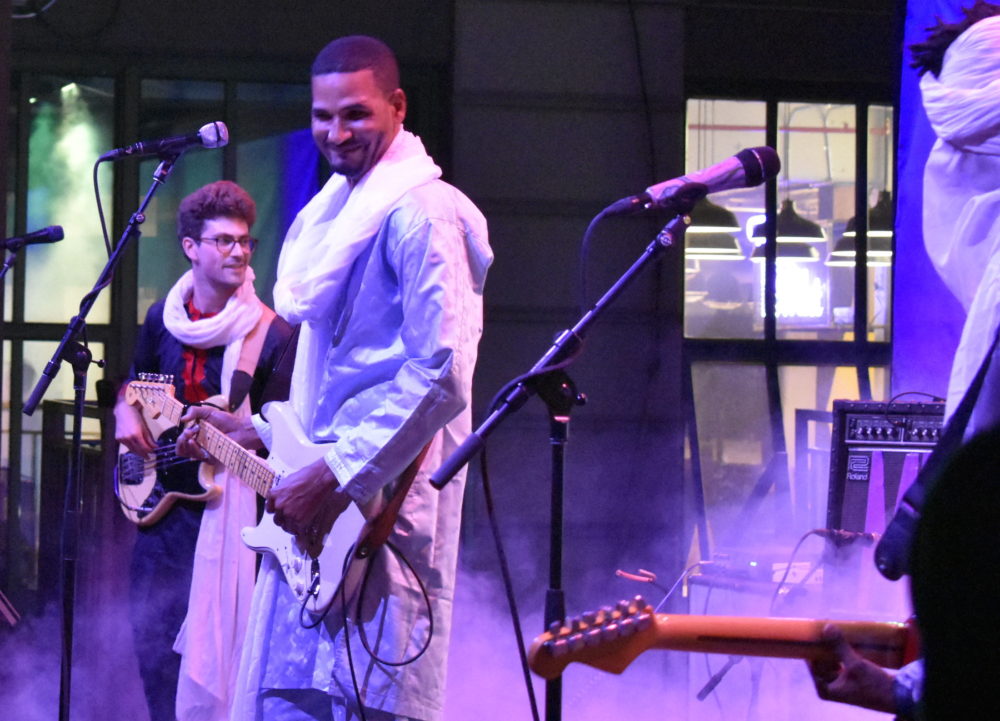 Mdou Moctar drew from his latest album of blistering Sahara guitar work. His profile's been on the rise this year, and he played like it—a smile on his face, taking moments in between solos to pump the crowd up as his band vamped, vamped and kicked it into a higher gear as Moctar came back in.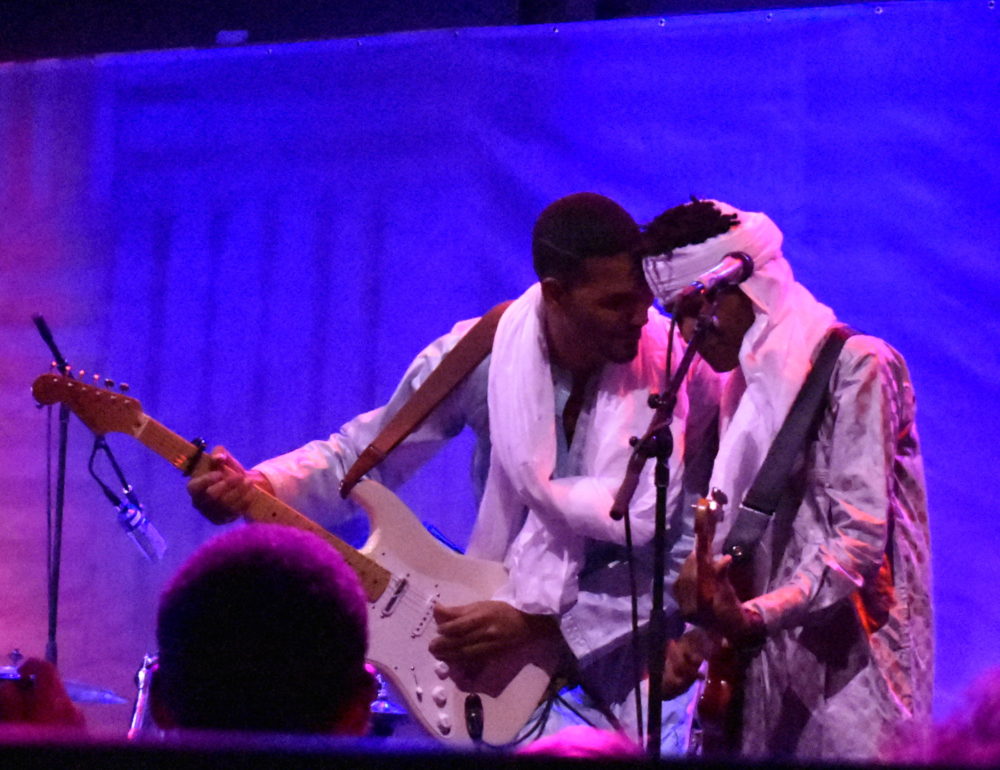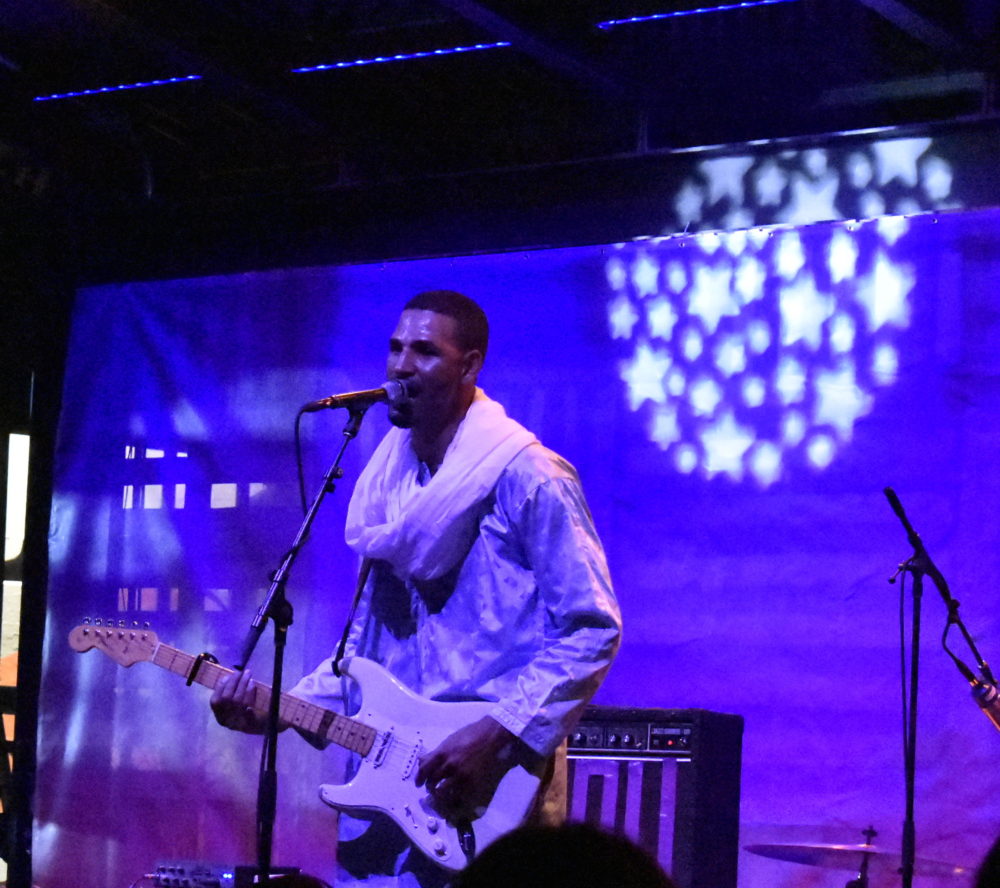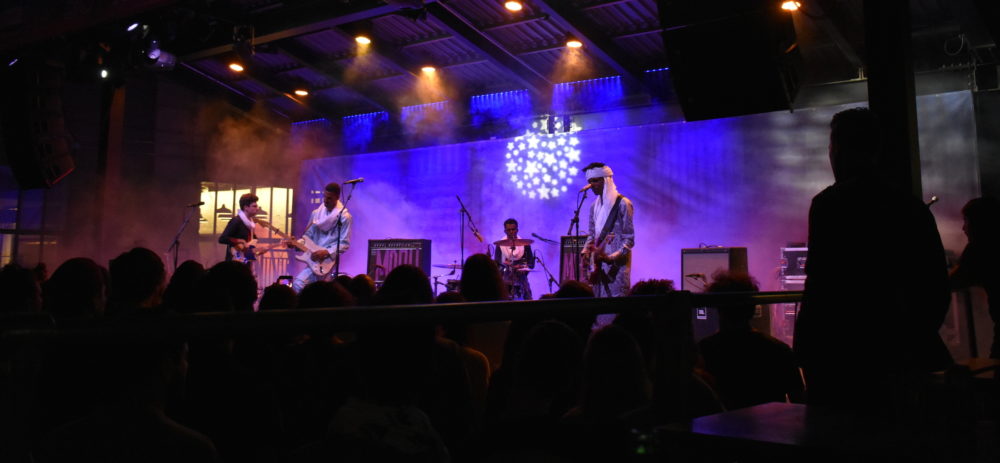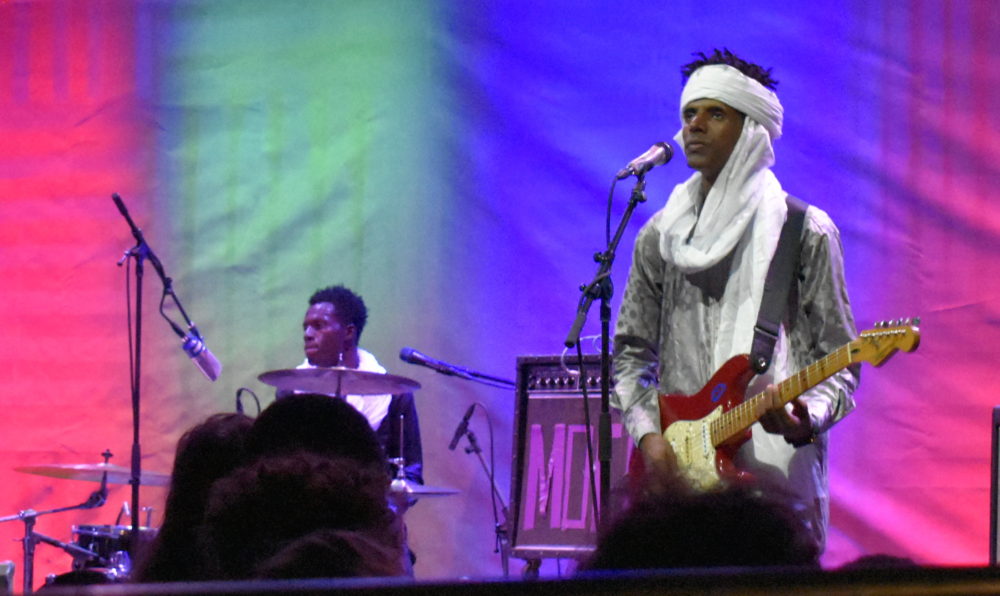 The end of summer is always a bummer but City Farms Presents—the Brooklyn bookers behind the Bell House, Union Hall and the Industry City Summer Series—made good use of the earlier sunset. There are permanent indoor stages that are less dynamic than the psychedelic backdrop of colors, lights and fog on that grew more euphoric as the night went on.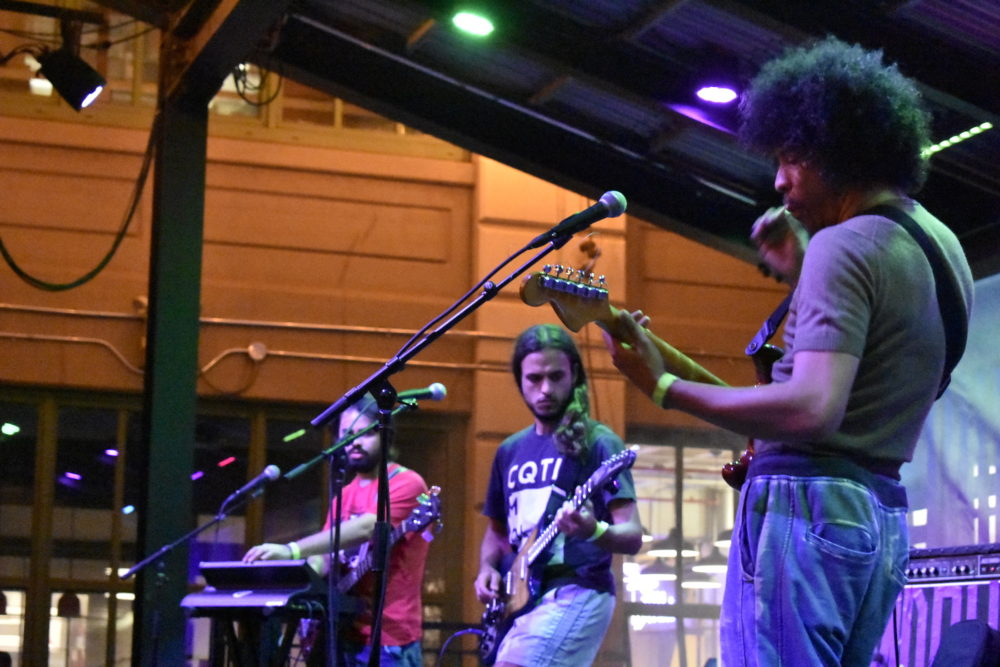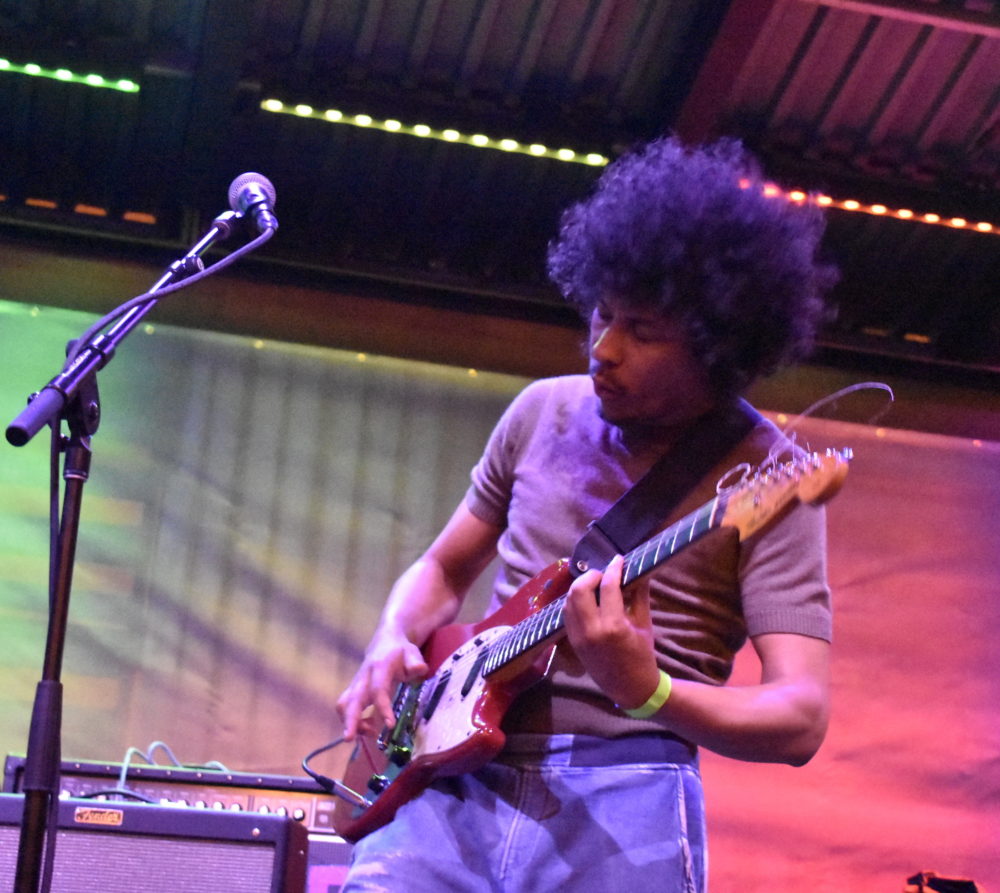 While Moctar's band is all jagged notes and sharp angles, Boogarins is more like a fog—delay pedals and synth bass notes formed a morass that enveloped the appreciative Industry City crowd.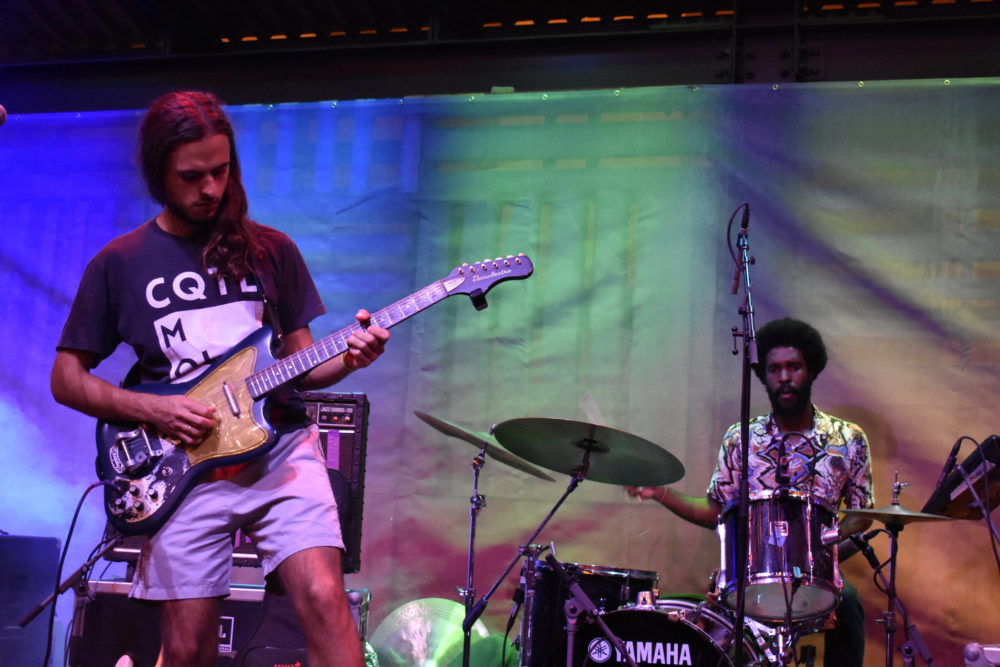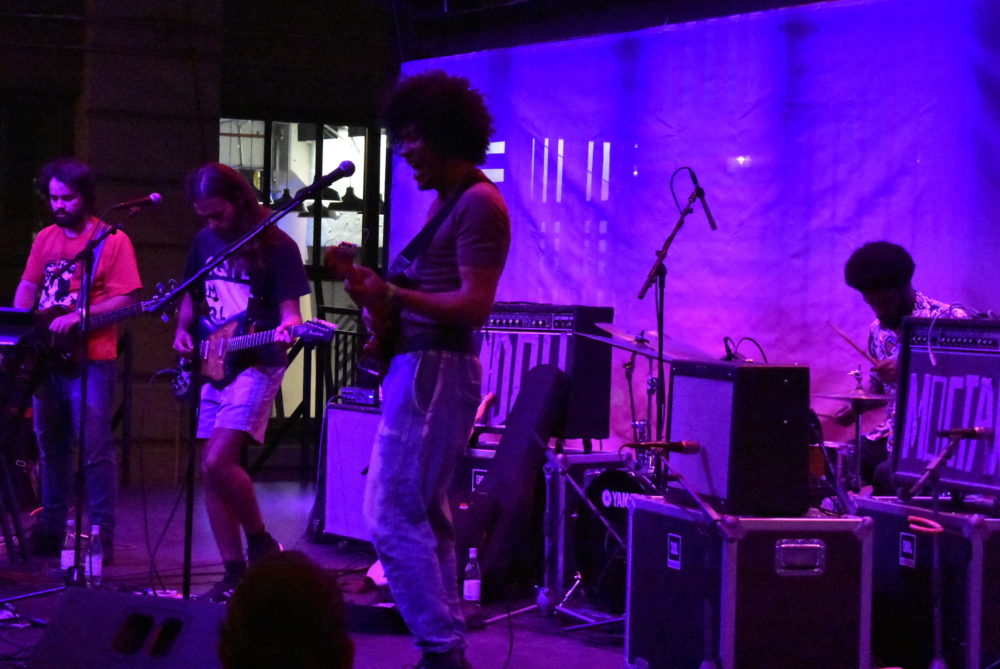 It's a neat trick—establishing the rules of the song, and then breaking them with a little chromatic lick, a pregnant pause or, most often, a vocal line that, over time, steps out to give the listener a center.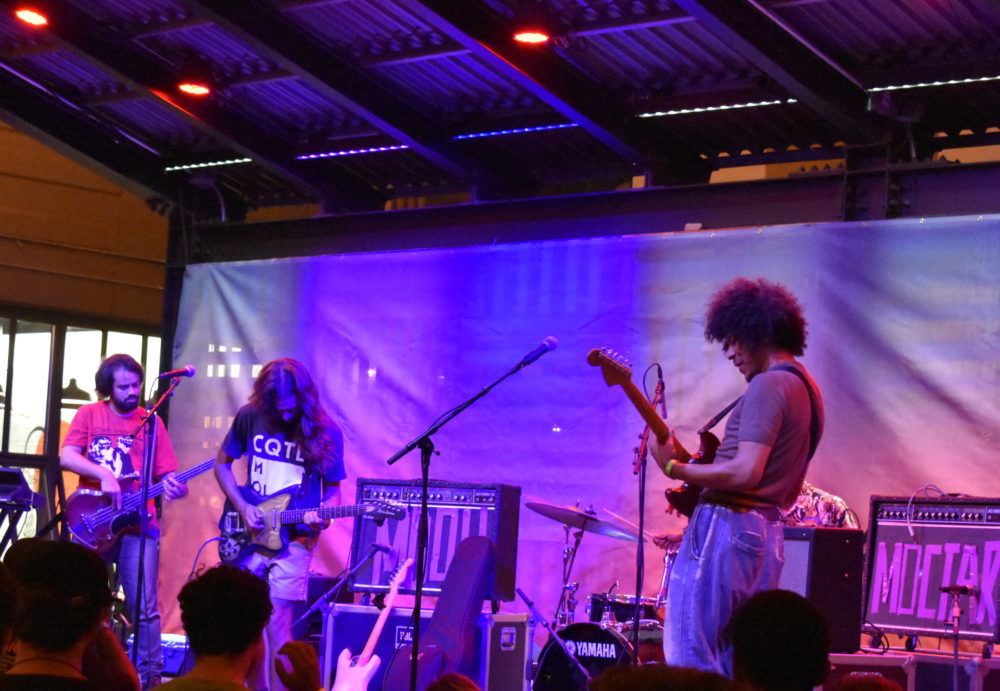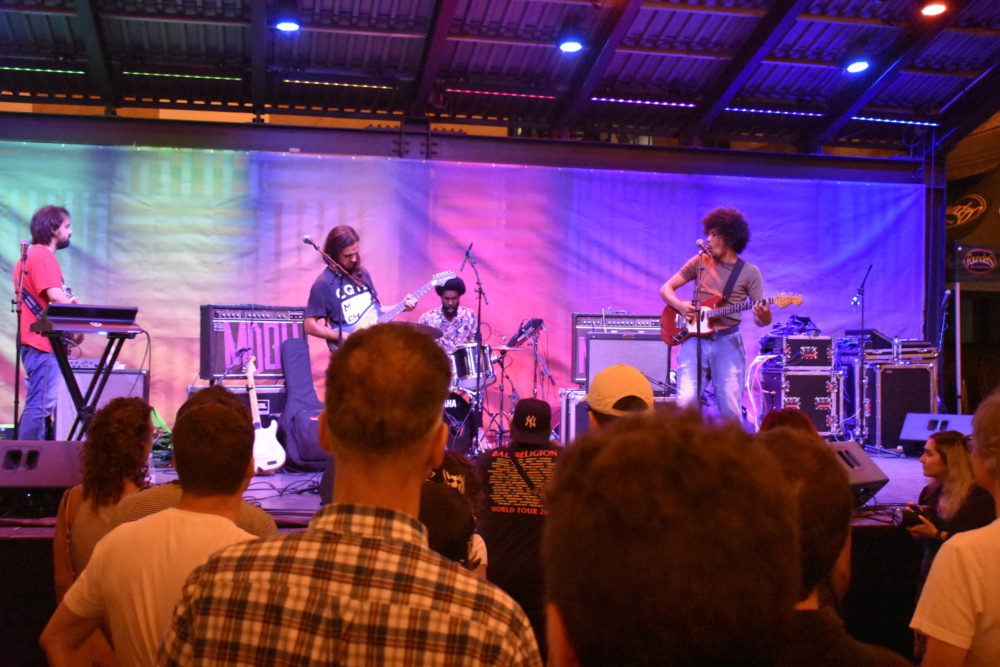 Summer can't stay, but if you were looking for a stylish send-off to the season, Sunset Park was the place to be.