Salif Keita Inducted Into Afropop Hall of Fame at BRIC Celebrate Brooklyn! 7/13
On Saturday night, July 13, on stage at the BRIC Celebrate Brooklyn! Festival, we inducted maestro Salif Keita into the Afropop Hall of Fame. It was a magnificent night of music and honoring one of Africa's greatest artists. Afropop's Sean Barlow got the crowd roaring in anticipation of Salif's performance. Sean announced that the singer/poet/guitarist/bandleader and social activist, now celebrating his 70th year, was also celebrating his 50 years as a professional musician. Sean recalled Salif's storied early days as lead singer with the Super Rail Band, and later Les Ambassadeurs Internationaux, and his subsequent breakthrough recording Soro in 1987 as a solo artist based in Paris. Over the years, Salif has collaborated with the likes of Carlos Santana, Joe Zawinul, Cesaria Evora, Vernon Reid and Snarky Puppy. The list is long…. Sean noted, "The instant you hear Salif's powerful voice, you know it's him by its signature timbre, unlike any other artist." The Brooklyn crowd roared in agreement.
Sean also acknowledged Salif's work as a social activist on behalf of people with albinism. Albinos across Africa and around the world are persecuted, kidnapped and sometimes mutilated by people believing in their occult powers. Salif wants to put an end to that and to encourage the social integration of albinos. To find out about the work of the Salif Keita Global Foundation, visit salifkeita.net.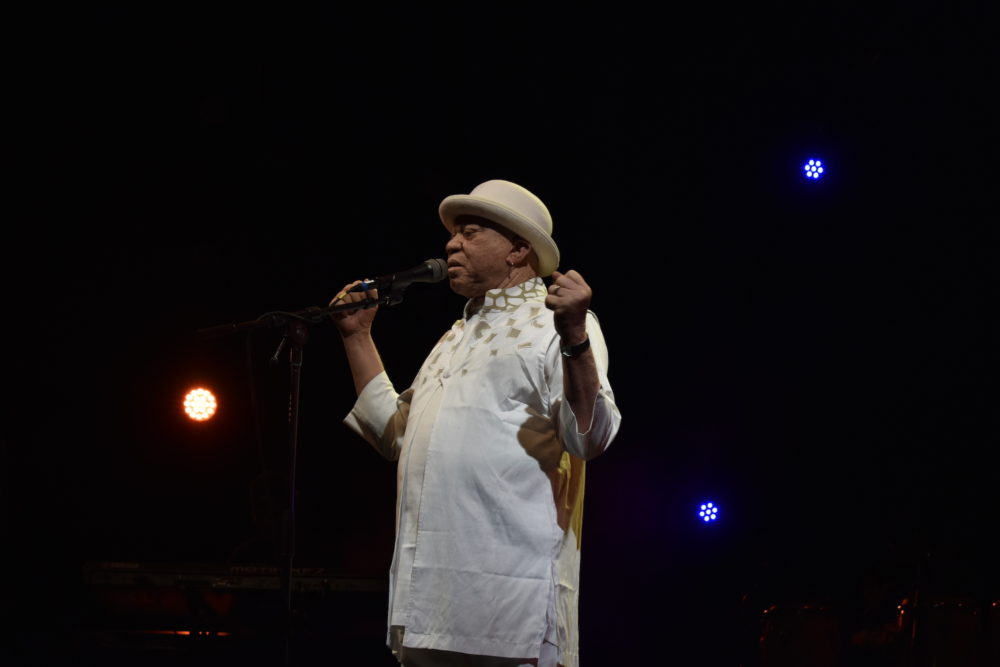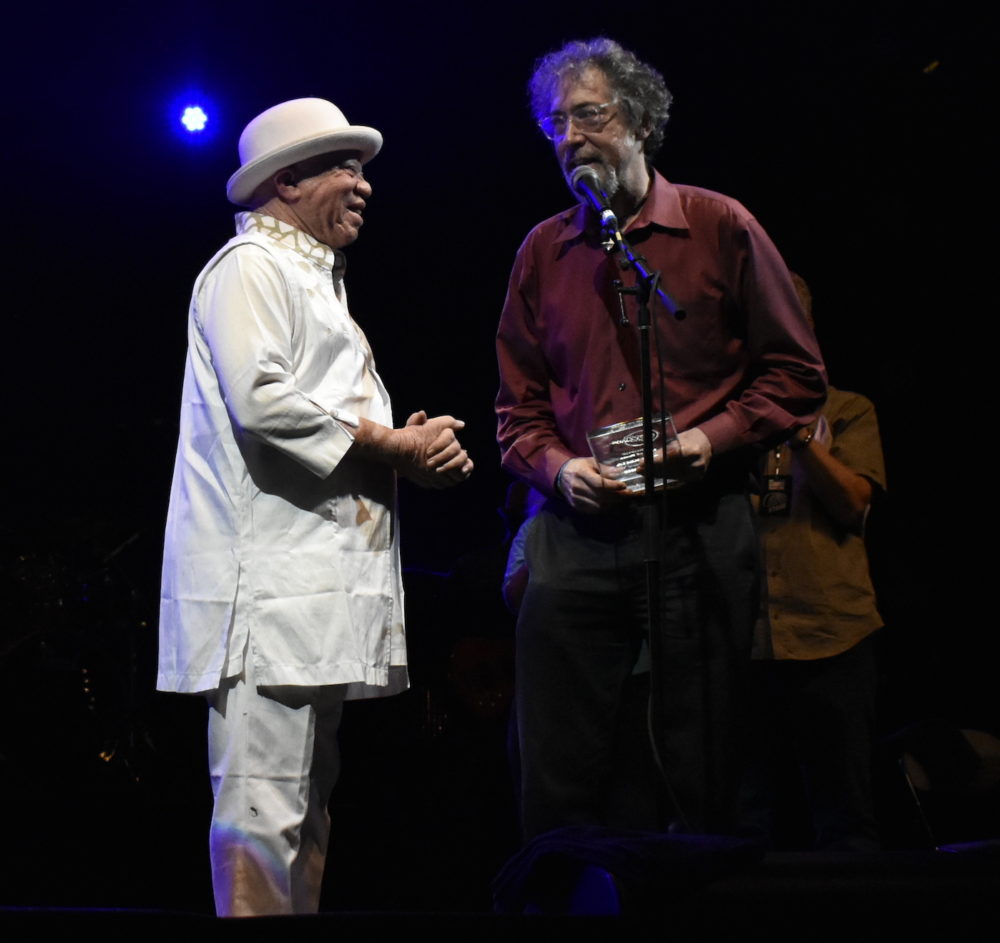 Salif seemed genuinely moved to receive the Afropop Hall of Fame award. It goes to honor African artists of the highest musical achievement who have made major contributions to connecting Americans with the continent. Then Salif introduced his band and performed an energetic set that had some 5,000 fans on their feet dancing to classics like the buoyant "Tekere," as well as songs from his newest album Un Autre Blanc. Special moments included a gorgeous kora solo by Mamadou Diabate and a sublime solo piece by Salif, accompanying himself with nimble acoustic guitar picking.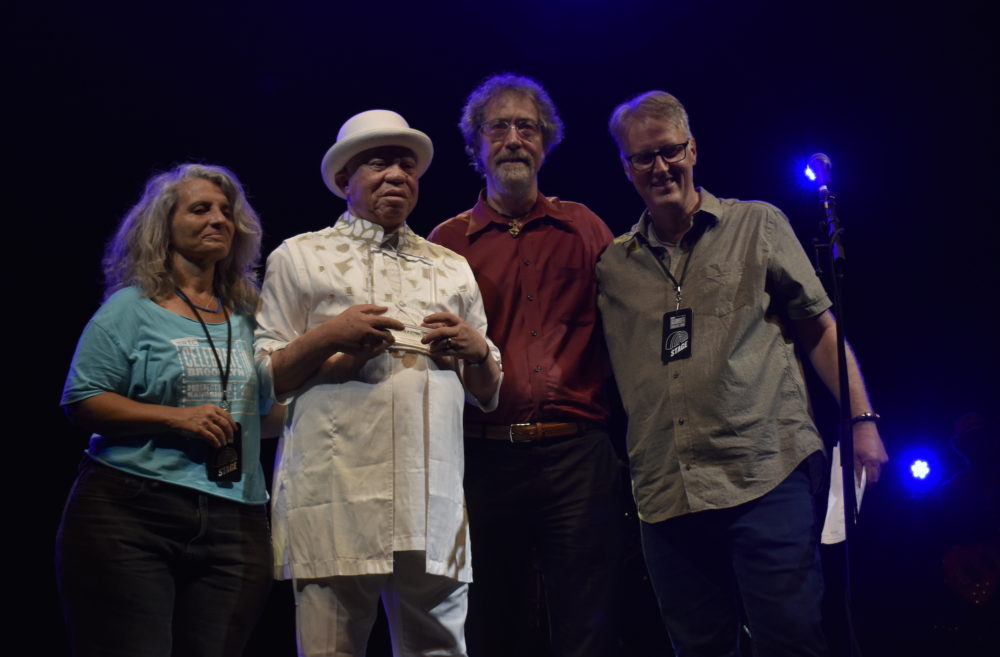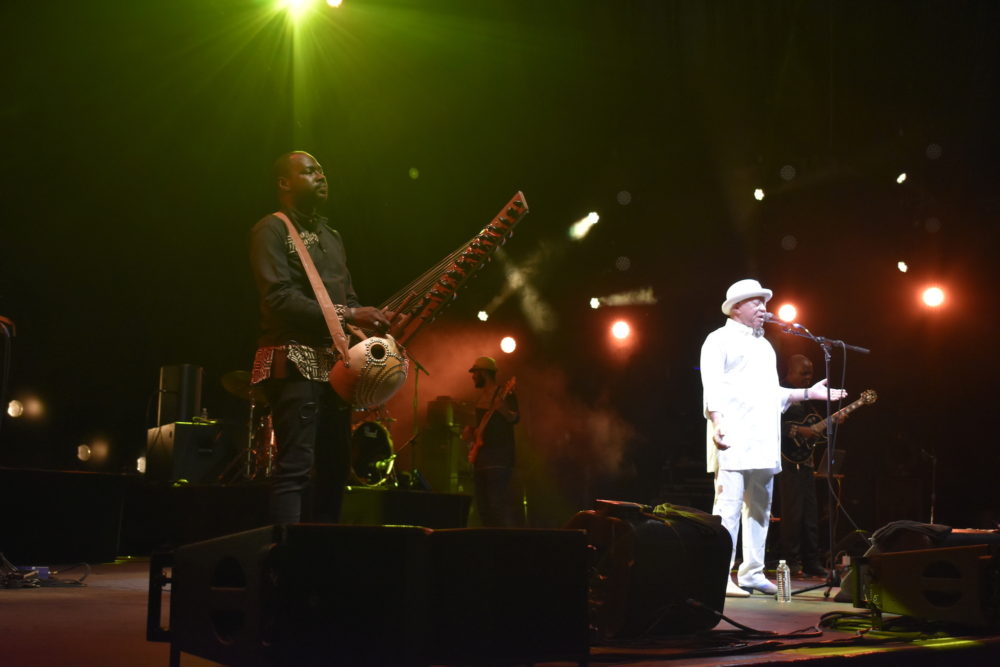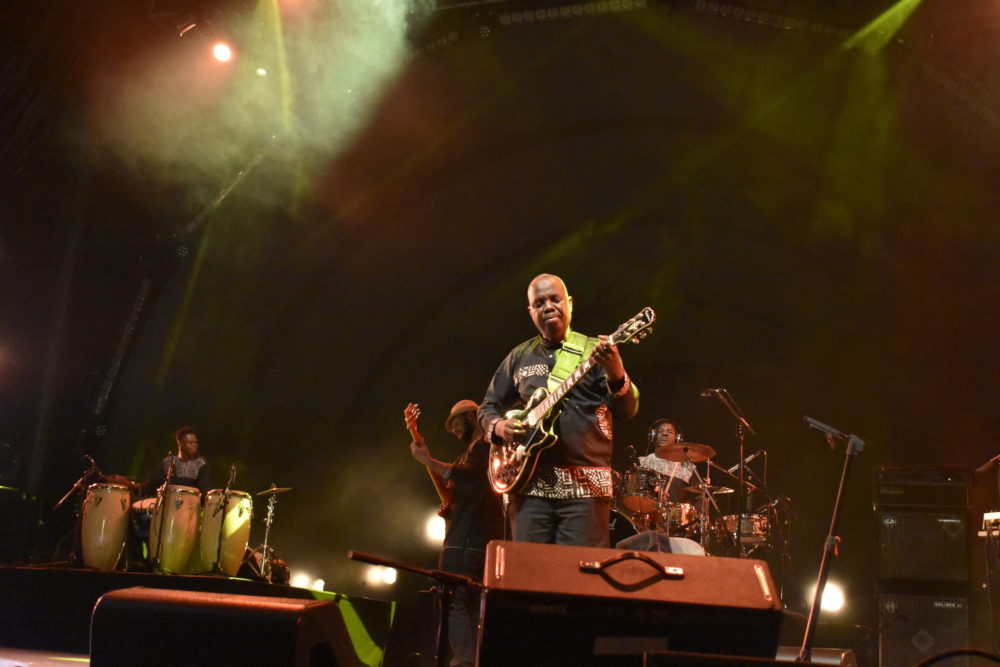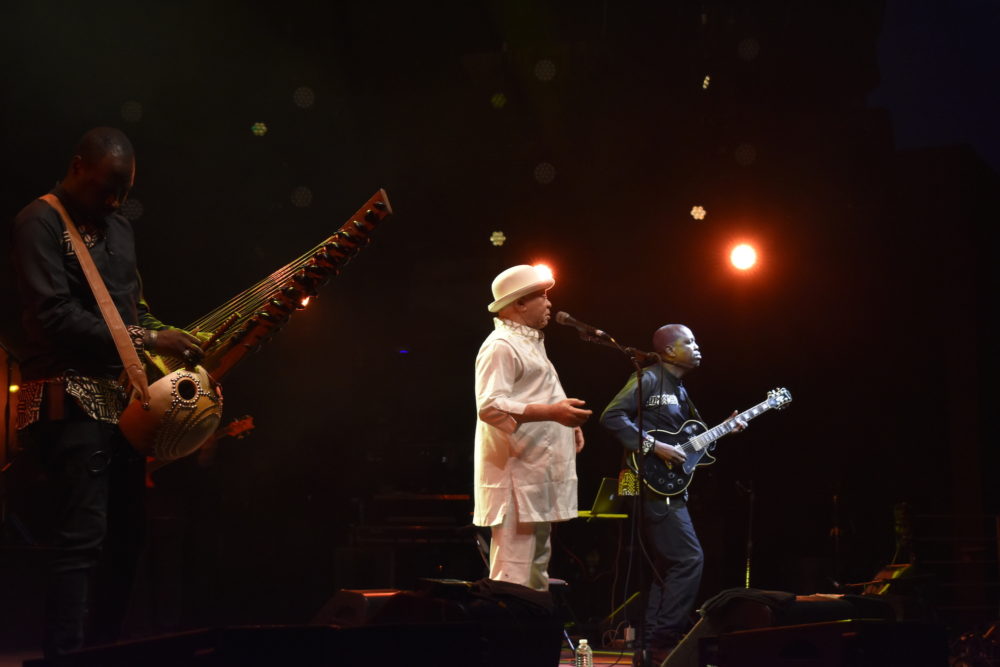 Special thanks to Steve de Sève and his team at BRIC TV for videotaping the whole event, and to BRIC TV for producing the induction ceremony video. Stay tuned for their upcoming piece. Thanks also to Jack Walsh, executive producer of BRIC Celebrate Brooklyn! Festival, Rachel Chanoff, the artistic director, and their entire awesome team for presenting such a beautiful evening.