Photo Essay: Zamrock Survivors WITCH "Causes Havoc" at The Bell House
Tuesday night, Brooklyn was bouncing to the songs of the 1970s Zambian psych-rock pioneers WITCH—a moniker that was retrofitted to stand for "We Intend To Cause Havoc." The sole surviving member of WITCH's original lineup, vocalist Emmanuel "Jagari" Chanda, along with Patrick Mwondela, keyboardist from the '80s "Disco WITCH era," led what they described as a "United Nations band" of younger musicians through songs that have become improbable hits, decades after they were released and an ocean away.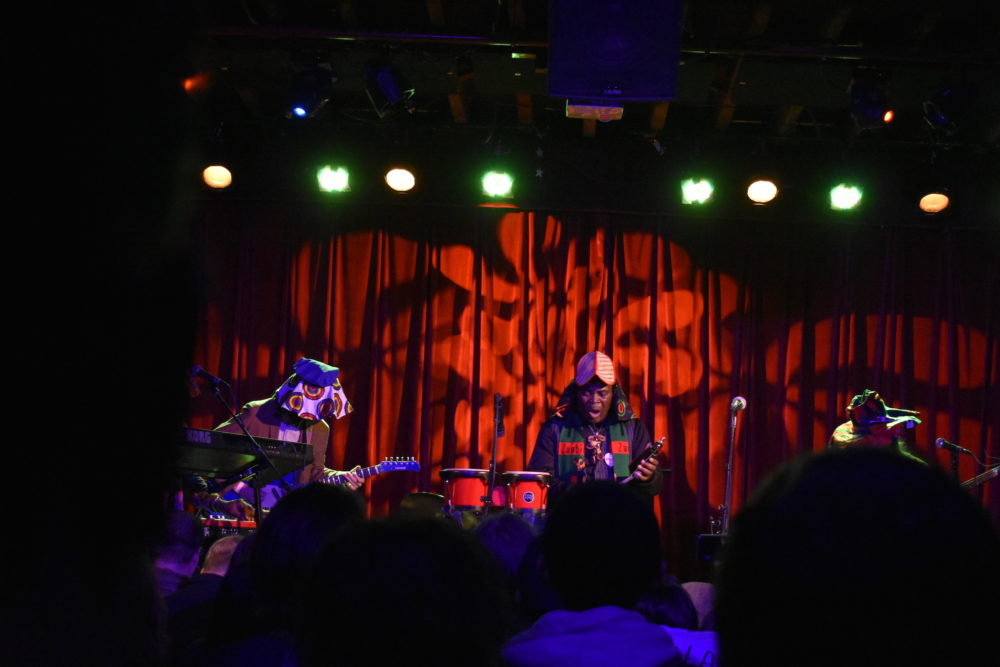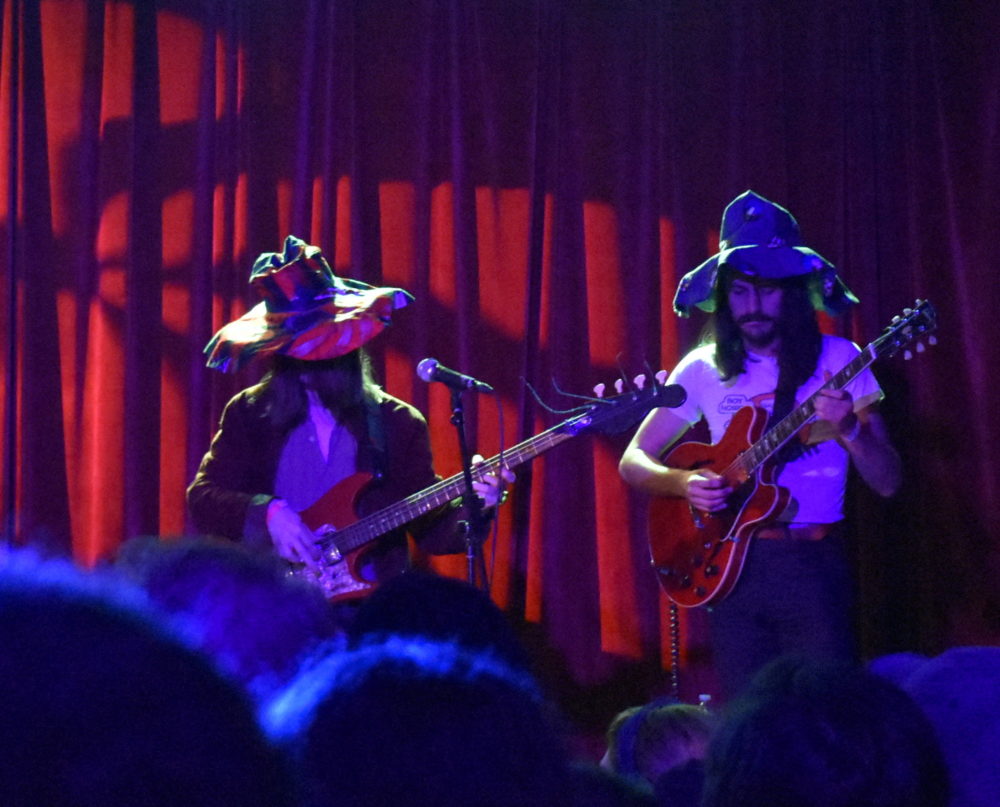 WITCH's old tunes wouldn't sound out of place on those old Nuggets compilations of psychedelic garage rock. It's not timeless music—its datedness is part of the appeal, just like the faux-medieval tonality that they occasionally employed. It was paisley and patchouli and Zambia, and it was vital.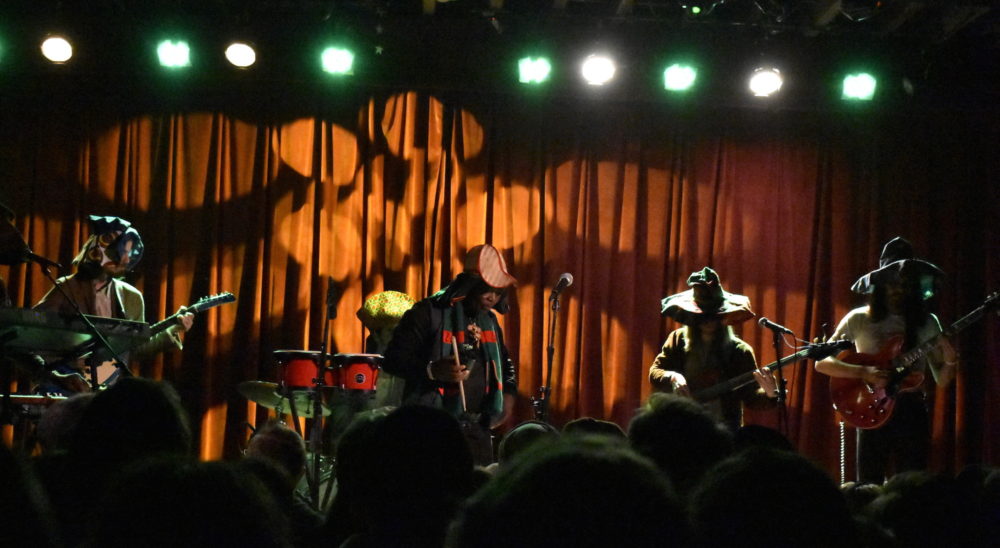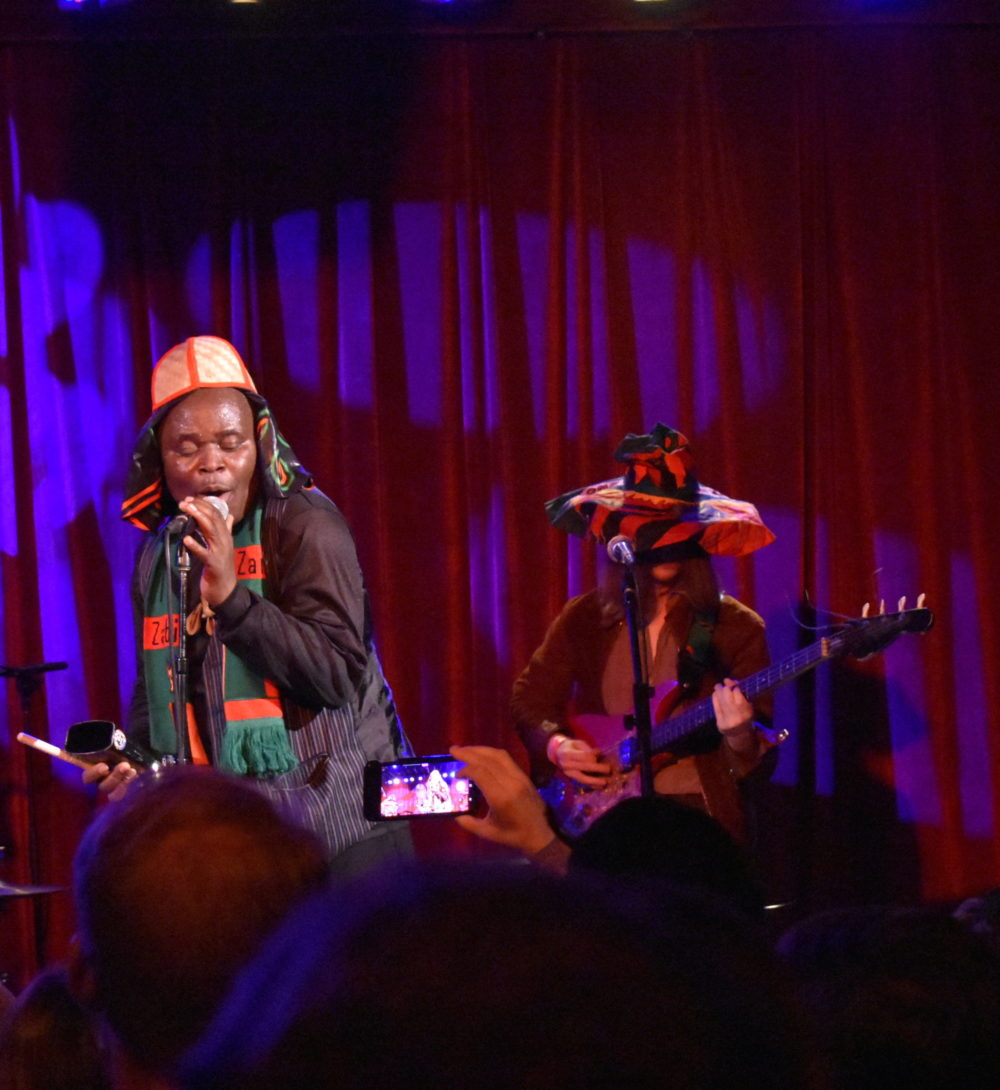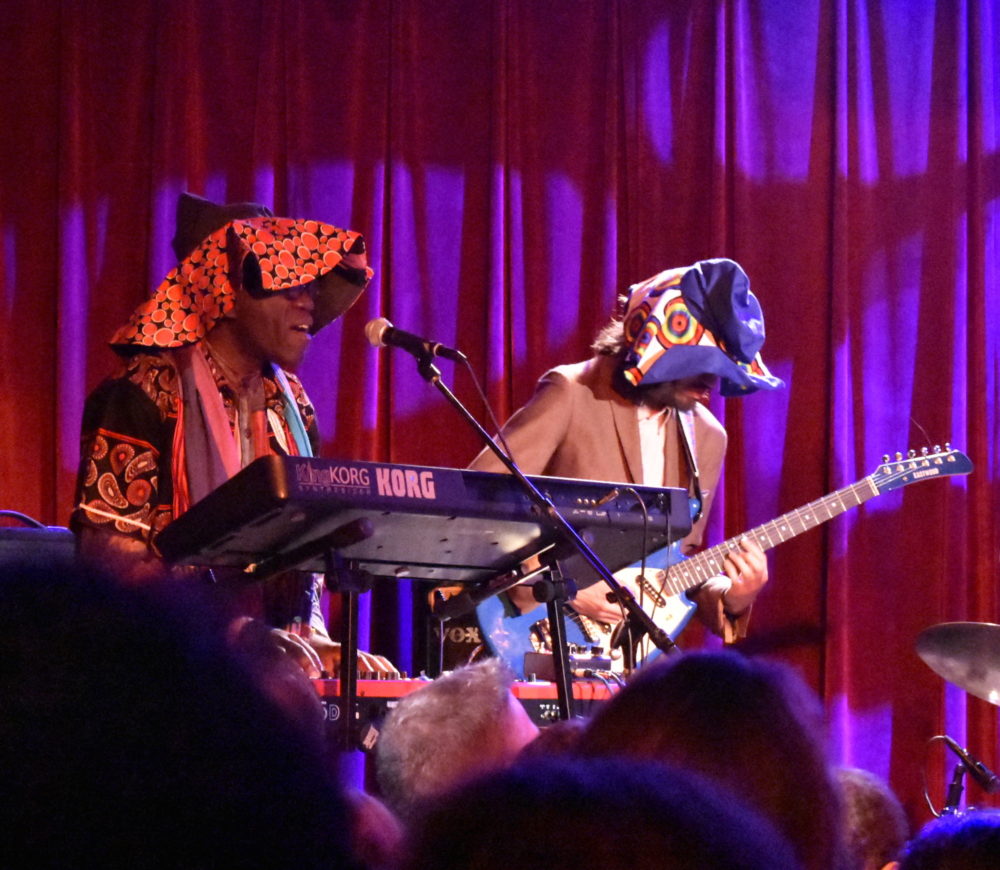 Freed from the limitations of Zambian recording facilities in the '70s, the band sounded absolutely great. Mwondela's organs and keys lent the older tunes a ? & the Mysterians vibe, and the dueling guitars took even the disco tunes into outer space. Chanda is a relentlessly charming frontman, joking in between songs, giving quick anecdotes about the circumstances under which the songs were written—"October Night" is about being in jail over Zambian independence day long ago, for example.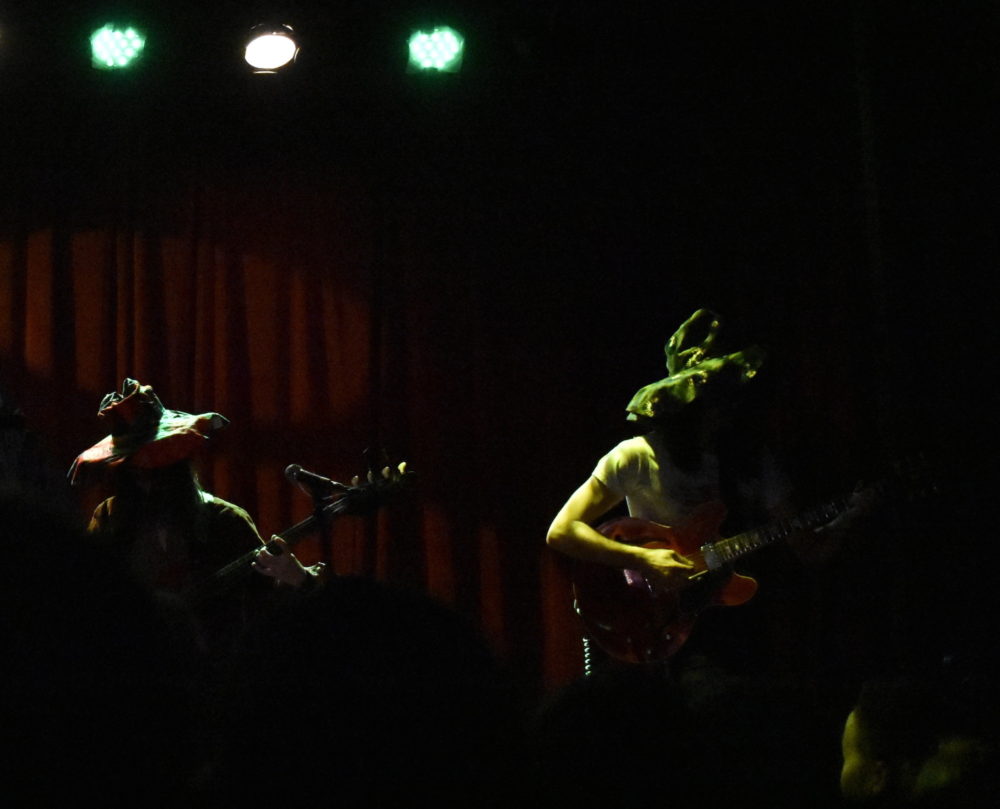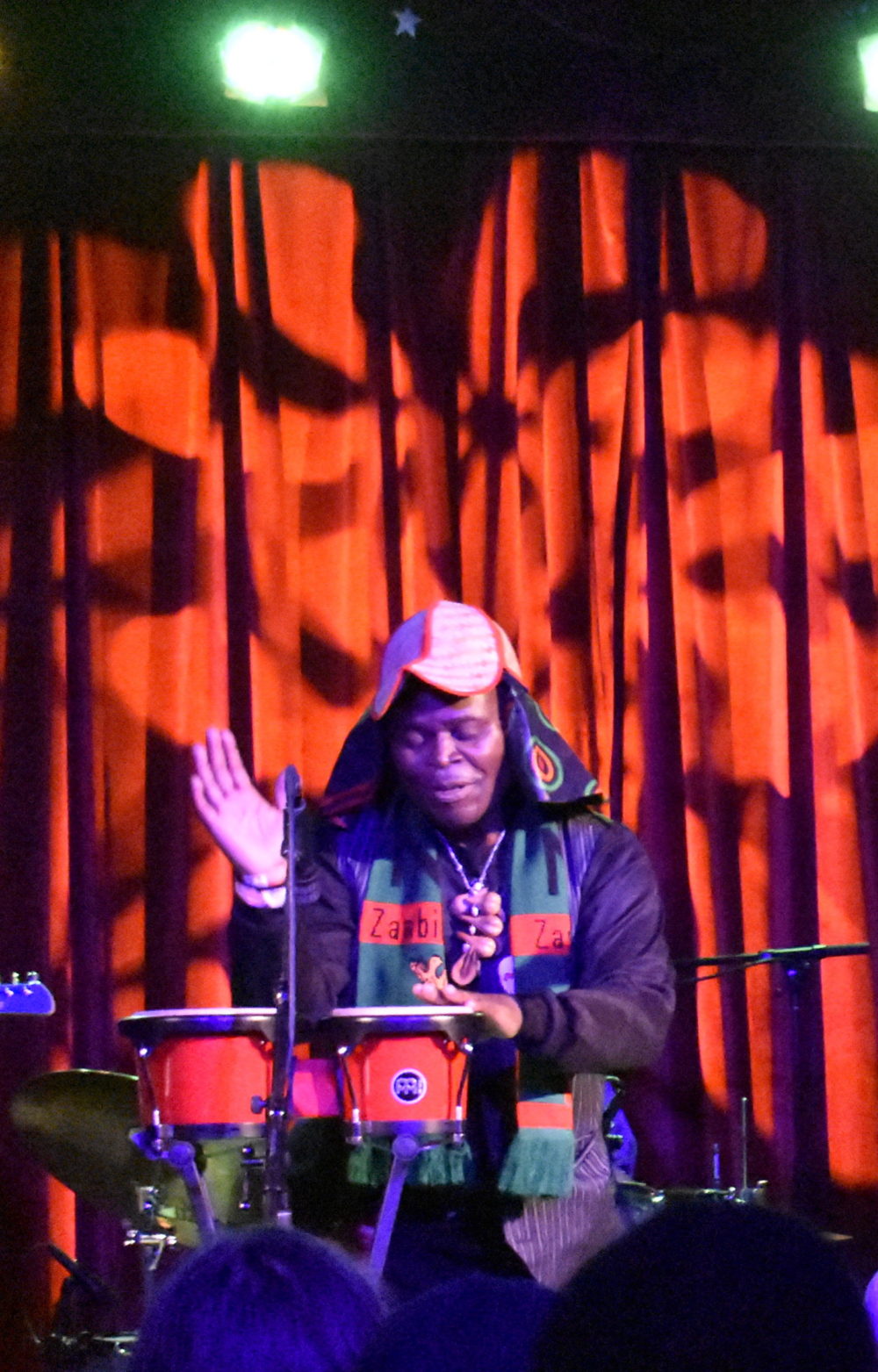 Back when they were Zambia's most popular rock band, shows could stretch up to six hours, but even the most rapturous applause of the packed Bell House only stretched the set until 11. Chanda, despite being at least in his 60s, didn't look tired at all. He's already proven he's in for the long haul.