PREMIERE: "Albaki," Gnawa Doo-Wop from Habibi Funk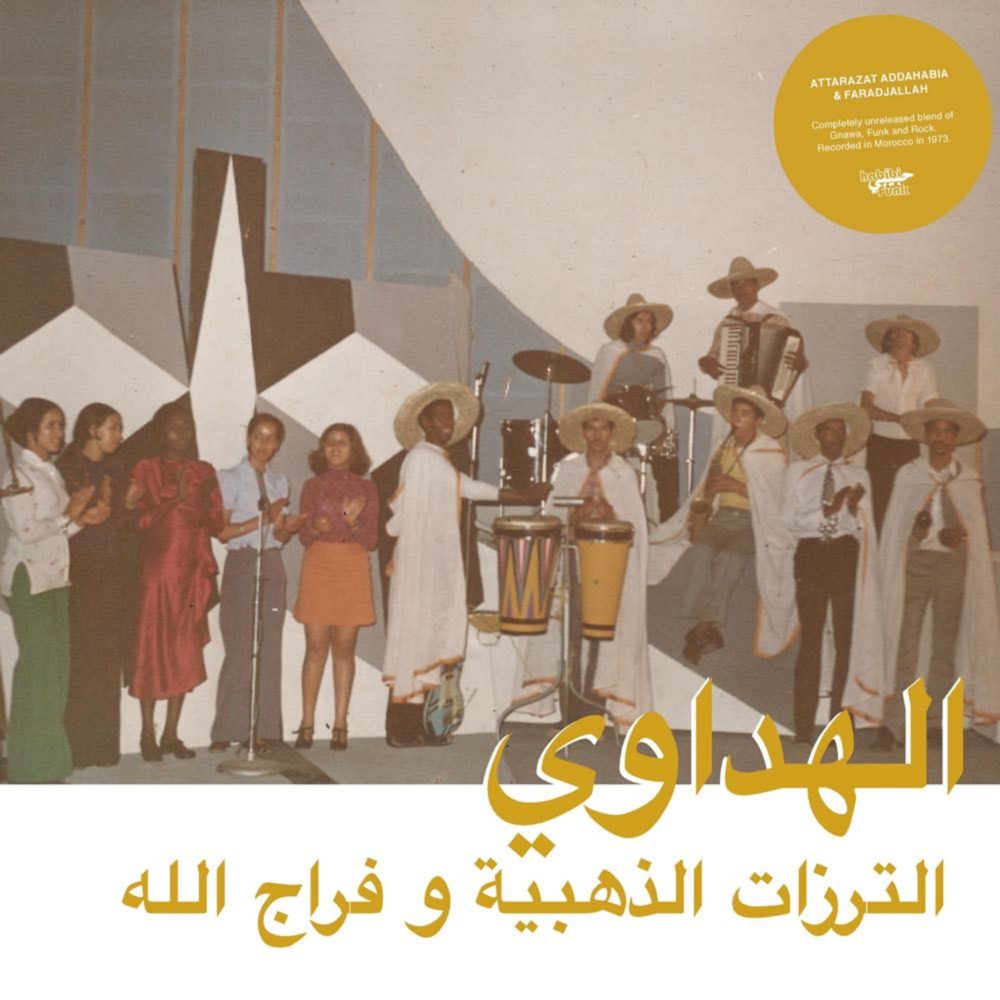 There's that wistful, almost sleepwalking-sounding intro that makes it about 30 seconds in before it gives way to a crunchy, loping, gnawa funk--that's all it took to render me smitten.
"Albaki" comes from a previously unreleased 1973 album from the Moroccan band Attarazat Addahabia. The band had formed in Casablanca in 1968 with 14 members behind lead singer Abdelakabir Faradjallah, who had been a party singer around town for a decade before starting to write his own songs. They recorded the album, titled El Hadaoui, in Boussiphone studios for a record label of the same name, but no one seems to remember why Boussiphone didn't want to put the record out. I guess sensibilities change, but to the modern ear, these are catchy, smart, hard-driving songs. The tapes just sat in the studio archive, labeled "Faradjallah," until Radio Martiko started rooting around and gave it a listen. They then passed the reels over to Habibi Funk.
The Habibi Funk team did their due diligence, tracking down Addahabia to get him to sign off on the release and tell them a little about his music career that went into the mid-1990s. It looks like there's going to be a lot of great photos and interviews with the physical release, when at long last, the world will get to hear El Hadaoui on July 12.