Quarantunes: Novos Baianos on Brazilian TV 1973, RIP Moraes Moreira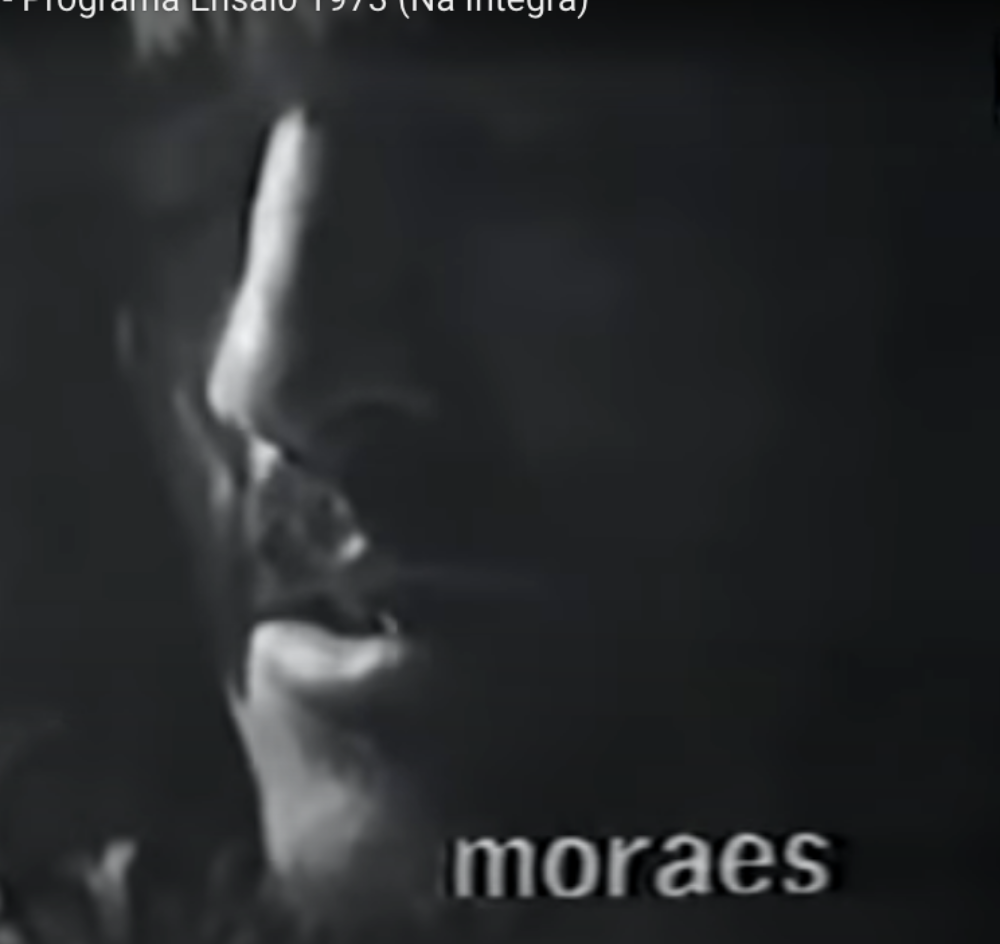 Today's Quarantunes dips back into early 1970s Brazilian TV, but I swear I'm doing it for a good reason. Moraes Moreira, the lead singer and guitarist for the pioneering MPB group Novos Baianos, Trio Elétrico and a solo artist, passed away late Monday night at the age of 72. So even if there's a little bit of a VCR buzz, I'm happy to watch Moraes, back when he was in his mid-20s, kick the program off.
As Huey Lewis pointed out, the heart of rock 'n' roll is the beat, and likewise, samba is probably best defined by its rhythm, which means fusing the two is actually pretty tricky. In the late '60s, Brazilian artists like Caetano Veloso, Gilberto Gil and Gal Costa were listening to the Beatles and Rolling Stones and trying to figure out how to create their own pop art, creating something new and Brazilian like what João Gilberto created with bossa nova. The Tropicalia movement, led by Veloso, Gil and Os Mutantes was off and running.
Then these guys, Novos Baianos roll in, and pretty much have it cracked by their first album in 1969 and perfected by their second, 1972's Acabou Chorare. Eschewing the swinging London aesthetics of their Tropicalia peers, Novos Baianos tapped into an earthy hippy vibe, and managed to not only integrate folk rock and samba, but even more Brazilian genres like choro, frevo and baiao. Acabou remains one of Brazil's best-loved pop records to this day.
Moraes left the group in 1975, and joined Dodô and Osmar to form the Trio Elétrico and went on to a long solo career. Novos Baianos started occasionally playing together again in the late '90s, and Moraes wrote books about their songs and other Brazilian artists. He died in his Rio apartment Monday of a heart attack.
Authorities are withholding information about the funeral so as to keep crowds down while Brazil struggles with the potent combination of coronavirus and incompetent leadership.