Quarantunes: Toots & the Maytals Live at Santa Monica Pier 1997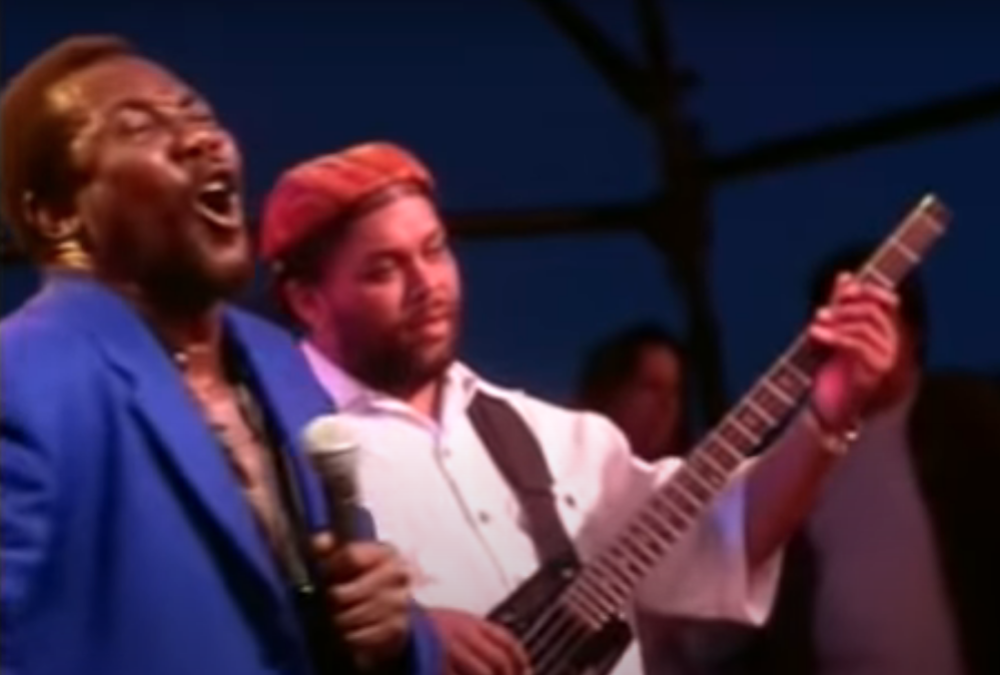 We know we don't need to tell you that Toots and the Maytals deserve any and all accolades, including enshrinement into the Rock and Roll Hall of Fame. But just in case you should run into someone who feels otherwise, just send them a link to this performance from 1997, on the Santa Monica Pier, one of the group's best YouTube'd performances.
Sure, the sight of a youthful Toots Hibbert performing in 1975 is charming, but the sound quality is pretty muffled, and it's to the group's credit that 22 years later that they can still hit that "Otis-Redding-at-Monterey" gear that they were known for. As further testimony to Toots' longevity and stamina, he had just released a new album just weeks before his death, his first in 10 years, titled Got To Be Tough.

So, in the unlikely event you run into someone who doubts Toots & the Maytals' credentials, here's your rejoinder—the man who coined the term "reggae," giving up his heart and soul on an August night in California.