This album is without a doubt one of the greatest gifts of the year, an incredible piece of work overflowing with authenticity. Personally, I have been dying to get my hands on a professional recording of the Ranky Tanky group. I first encountered their soul-stirring music at globalFest in January of this year, where they performed many of the songs now on this eponymous debut album. Until now, all I had to remember the quintet–made up of vocalist Quiana Parler, Charlton Singleton on trumpet, Quentin E. Baxter on drums, Clay Ross on guitar and Kevin Hamilton on bass–were poorly recorded videos taken on my iPhone. The minute I heard the call-and-response lines, "Who is the greatest, we are the greatest," in the third track, "Ranky Tanky," I was right back on my feet on the ground floor of Webster Hall singing right along with them. This 13-track album expertly captures the joy, infectious camaraderie among the musicians, and the sacred culture embedded in the Gullah songs that define the music.
Ranky Tanky opens with the upbeat spiritual, "That's Alright" which immediately highlights the connection the performers have with one another. It just sounds so easy. Four members of the quintet are Gullahs from South Carolina carrying on the mostly oral tradition of praise songs and spirituals. The Gullah people are descendents of West African slaves brought to the lowland regions of Georgia and South Carolina. Their resilience allowed them to withstand the swampy areas rife with disease, where they cultivated rice using West African techniques and tools with little oversight from white oppressors. Compared with other slave-holding plantations in the South, this relative isolation allowed the Gullah to maintain krio words like "ranky tanky," which translates to "get funky."
There's no better voice to capture these spirituals than Quiana's and no better band to give it a modern twist. In "That's Alright" you hear the common theme in most spirituals of looking to life after death as a welcome reprieve from the inhumane conditions experienced by enslaved black people in America. The refrain is "Since my soul's gonna sit up in the kingdom, that's all right." It's this incredible duality of profound sadness positioned in front of a forward-moving rhythm section that quite frankly makes you want to dance and sing along with hope. You would be in your right mind to start your own praise dance during the breakdown of this song that introduces tambourine and handclapping reminiscent of the ring shout. From the first track, your soul has been replenished and trust instilled in this group to forge ahead to the rest of the album.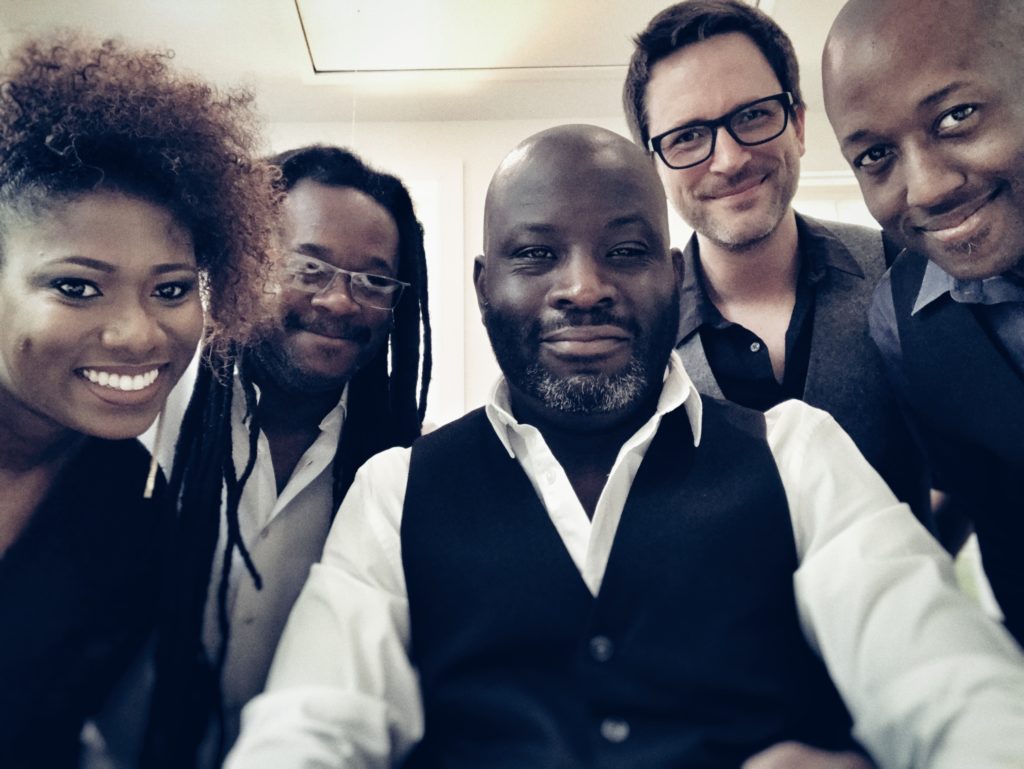 Although the songs and melodies are inherently simple, what takes this work to the next level is the group's remarkable musical "chops" and deeply embedded Gullah musical culture in all the sounds and silences. Every listener will come to "Been in the Storm" and realize they can no longer sing along with Quiana's skilled voice. It's an arresting track with minimal instrumentation that allows you to appreciate the song's weight and context. "Knee Bone" has a similar effect, with unexpected harmonies that sound like western or central African polyphonic music. They expertly combine these lesser-known songs many generations old with popular genres like jazz and gospel to carry it into the present.
There's an intimacy in the way this album was recorded which makes it feel like it was delivered as a personal gift to you. It's inviting, impressive in its musicianship, and the arrangements are a refreshing addition to the American repertoire. Band-mate Kevin Hamilton remarked about Gullah music and culture, during the exploratory phases of this album: "I thought everyone knew about this stuff." Without a doubt, with Ranky Tanky now recorded and available, everyone will not only know, but also won't be able to stop listening.
Click here to stream and purchase Ranky Tanky. For more on Gullah history watch this video on the band's website.