We have lost another giant of West African music. Mory Kante set a seemingly impossible milestone in 1987-88 when his techno-pop version of the song "Yeke Yeke" topped European charts. The man in white, wielding an electrified kora and singing with the force and precision of a griot on steroids, became one of the most in-demand African stage acts of the 1990s. Afropop Worldwide was privileged to record one of his shows, alongside the Gypsy Kings and Khaled, at a memorable Central Park Summerstage event in New York—a prized treasure in our archive!
In 1995-96, I lived in Bamako, Mali, with guitarist Djelimady Tounkara of the Super Rail Band. Djelimady met Mory during their school days in the late '60s and they went on to work together in the Rail Band, after the departure of Salif Keita. They remained close friends over all these years, so when I heard that Mory had died—in Paris, at age 70, after an illness not connected with Covid-19—I immediately thought of calling Djelimady, who once again had many memories to share.
"We did a lot of work together, me and Mory Kante," said Djelimady, noting especially the immortal 27-minute version of the Sunjata epic they created with the Rail Band. "He and I, we made the Rail Band in the years '73-74. He was a hard worker, a great composer and arranger. There was nobody like him. No other singer had brought Manding music onto the international plane. He was the first."
Djelimady recalled social evenings in Bamako when he and Mory would sit up playing music and talking until 3:00 in the morning. Although they never realized their oft-discussed plan to reconvene Rail Band veterans for a new recording, they stayed close to the end. "The last time I saw him in Paris, it was the same thing," said Djelimady with his characteristic belly-laugh. "We sat up talking and playing until five in the morning."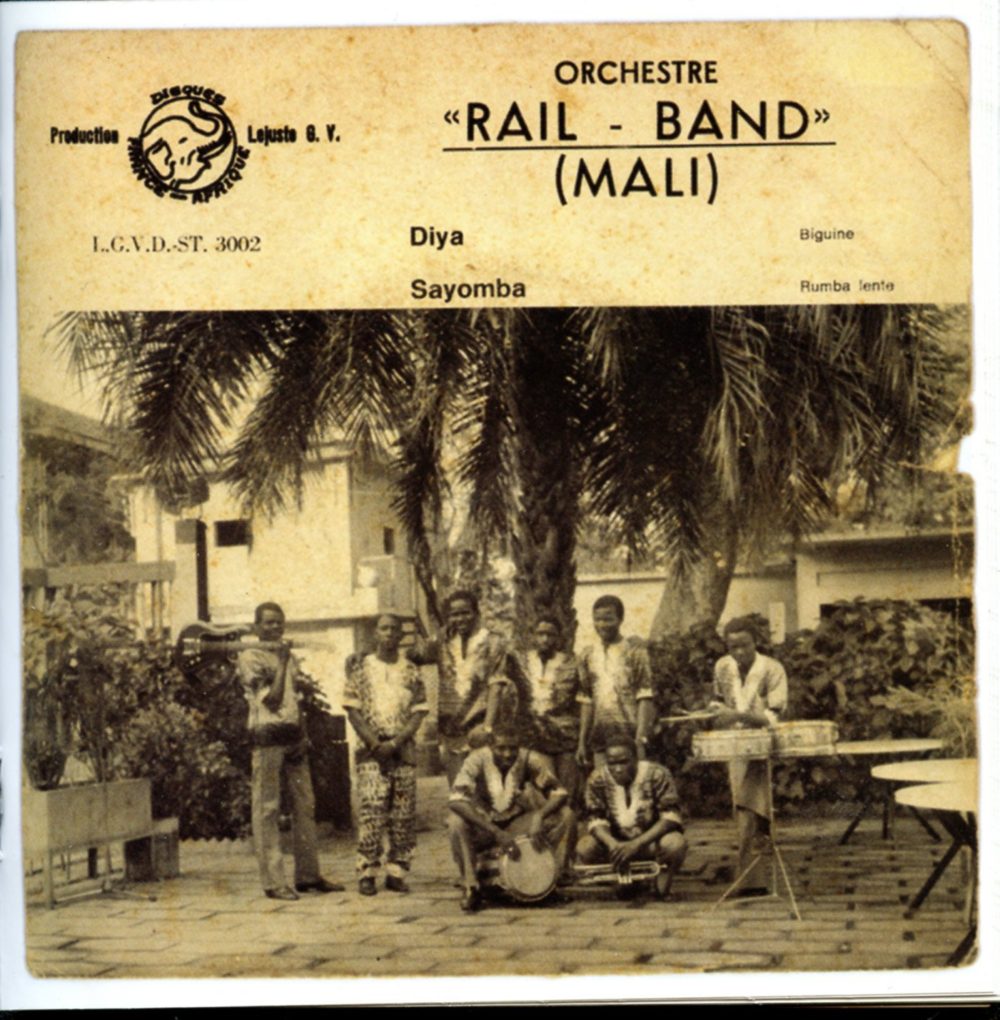 In memory of Mory Kante, we bring you a wonderful article written by Lucy Duran for Folk Roots magazine in 1997. Lucy has gone as deeply into Mande music culture as any Westerner we know, and she has a great story to tell about her encounters with Mory. Thanks to Lucy and Ian Anderson for permission to reprint this fine piece of writing in memory of another fallen hero of African music's golden age.