Resources For Countering Police Violence and Racism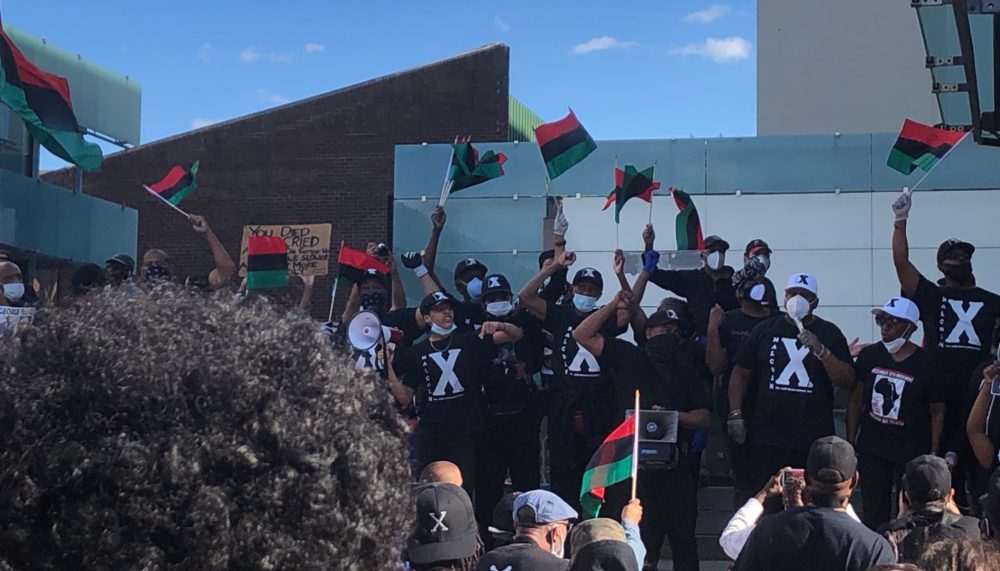 One of the best things about music is its immediacy—just hit "play" and see where it takes you. At the most basic level, you don't need to know who the artist is, where they're from or even what language they might be singing in, whatever universal human impulse that drives us to make music also opens us up to appreciate it.
The principle that Afropop operates on, however, is that once you're exposed to it, you'll want to know more, so our stories often begin with music and fill in the context. Because as immaterial as music can be, it is made by flesh-and-blood human beings, who have a history, a home, and wants and needs.
As an organization centered on artists and music from or descended from Africa, who exist in a world context formed from the unresolved scars of white supremacy, colonialism and slavery, from Egypt to South Africa to Jamaica to indeed the United States, the artists Afropop covers are often calling for justice, for peace, for recognition of their humanity in a world that discounts them and treats them as lesser. Even instrumental musical forms affirm the truth "Black Lives Matter." Would that sharing that music was enough.
The fact remains music transcends contexts but the black people who make it aren't afforded that luxury. This year has been a series of reminders—which no one in the black community needed—of how much the white supremacy that America was founded upon is still with us. Disproportionate rates of infection and death from coronavirus, the scythe of economic collapse hitting black Americans in ways we're going to be sorting out in the months to come, and a series of racist murders, from Ahmaud Arbery, to Tony McDade, to George Floyd and to Breonna Taylor.
As the anti-colonialist leader Amilcar Cabral put it, "Always remember that the people are not fighting for ideas, nor for what is in men's minds. The people fight and accept the sacrifices demanded by the struggle in order to gain material advantages, to live better and in peace, to benefit from progress, and for the better future of their children."
Black music is the lifeblood and raison d'etre of Afropop, and it is incumbent upon us to use our platform to support this community. "Justice," "peace," "liberty" are not just concepts, they describe a material reality. It is not enough to just show up for new releases or fun shows, we have to show up for the artists we admire, for our neighbors, and for the culture when they need us. Our platform comes with responsibility.
We've put together a list of organizations that are fighting that material fight against police violence in the interest of progress and a better future for their children. Read up about them, their missions; donate if you can. Music transcends social barriers. It's up to those of us with privilege to try to help our fellow human beings do the same.
Bail funds—"Split a donation to all the bail funds, mutual aid funds, and activist organizations listed on this page, or allocate specific amounts to individual groups." Cash bail is inherently biased against the poor, black and indigenous people, women, and people of color. Here is a succinct summary of what bail funds do.
Campaign Zero—"Funds donated to Campaign Zero support the analysis of policing practices across the country, research to identify effective solutions to end police violence, technical assistance to organizers leading police accountability campaigns and the development of model legislation and advocacy to end police violence nationwide."
The Movement for Black Lives—"The Movement for Black Lives (M4BL) formed in December 2014, was created as a space for black organizations across the country to debate and discuss the current political conditions, develop shared assessments of what political interventions were necessary in order to achieve key policy, cultural and political wins, convene organizational leadership in order to debate and co-create a shared movement wide strategy."
BYP100—"Founded in 2013, BYP100 (Black Youth Project 100) is a member-based organization of black youth activists creating justice and freedom for all black people," founded "to make sure there was a strong representation from the black queer and trans community along with artists and labor unions."
Change the NYPD: "Advancing policies that protect the safety and rights of all New Yorkers to create true community safety," because "New York City needs an approach to public safety that is based on respect for and holistic investment in communities, not on police targeting and harassment."
NAACP Legal Defense Fund: America's premier legal organization fighting for racial justice. Through litigation, advocacy, and public education, LDF seeks structural changes to expand democracy, eliminate disparities, and achieve racial justice in a society that fulfills the promise of equality for all Americans.
We also want to hear from our community—what can Afropop do with our resources and audience? We can be reached at info@afropop.org.