Ron Carter on Latin Music
Ron Carter is killin' it. Let's just look at what's been going on since the spring. His trio's album won the Best Jazz Instrumental Grammy for Skyline; he won another music education award; and he's touring like crazy.
Sir Ron is the American jazz bassist, appearing on over 2,220 recordings. Is that humanly possible? I guess so—If you've been on the scene since the Miles Davis Quintet. Yes, Ron Carter was the bassist for Miles alongside Wayne Shorter, Herbie Hancock, and drummer Tony Williams. Skyline is not his only Grammy award-winning project: His instrumental composition for the Miles Davis documentary 'Round Midnight won a Grammy, and his 1994 tribute album to Miles also won a Grammy. P.S.--If you needed more evidence (I'm only stating a few examples) of what a source this man is: not only to the culture, but to the world of music. He was awarded the Odre des Artes et des Lettres by the French minister of culture for his jazzy contributions to the world. Get the picture?
Ron has never sold himself short as a versatile bassist (or fashionista, by the way). Skyline is just another example of the well-dressed bajista's versatility and elegance. In an interview, he spoke humbly about his musical exploration leading up to this point in his career. He made it clear that he is always tuning in to the sounds around him. Skyline shows yet again how his co-workers converse instrumentally around his contributions, which all inform the grand concept. The record includes renditions of solemn Cuban classics such as "Lagrimas Negras" and "Novia Mia" which are traditionally performed with soulful vocals and classical guitar in Cuban barrios. But Gonzalo Rubalcaba brings these underrated tunes to New York, spinning them with his delicate piano playing and the improvisational drive of Ron Carter and Jack DeJohnette.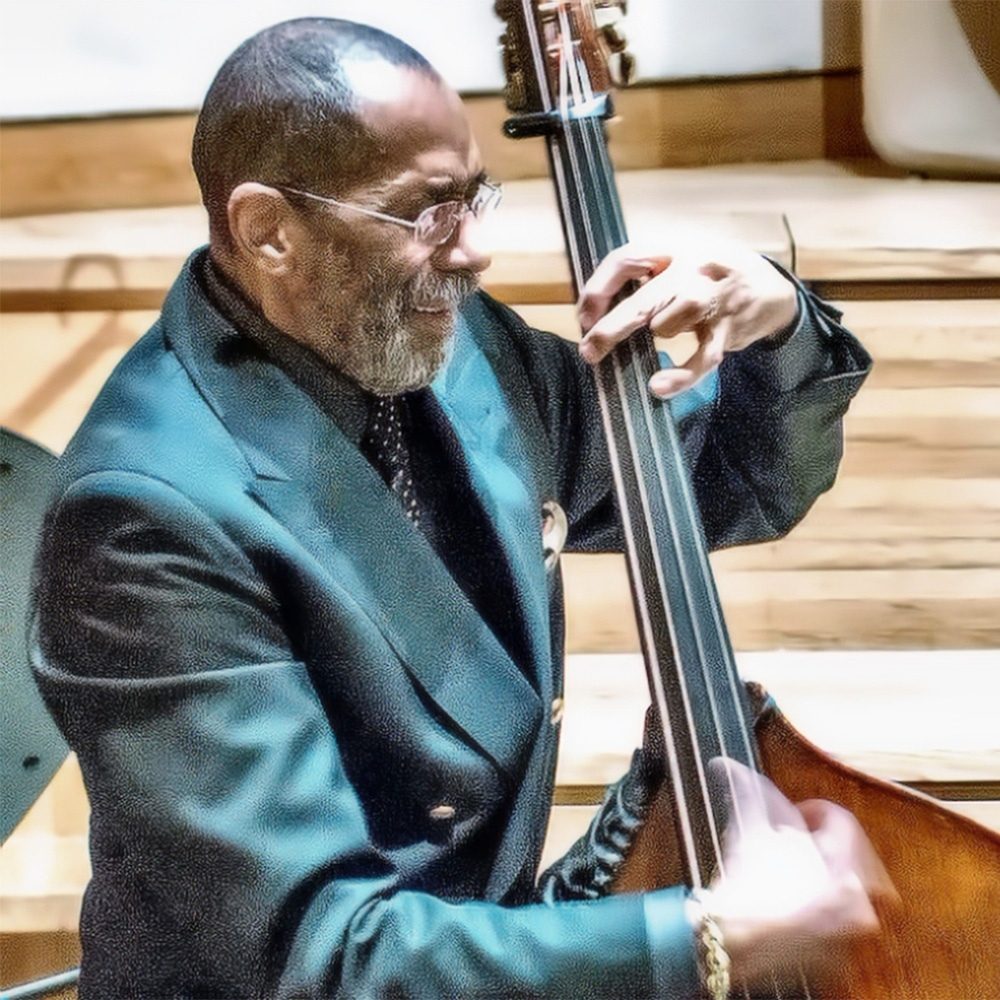 I was curious about Ron's interest in Latin music and how it started. And of course, the unequivocal master was present at the start of the Latin jazz movement, as he visited Birdland in 1969. He recalls: "Next door was a place called the Paladium, which featured Latin bands who were involving some jazz sounds in their arrangements. It was quite interesting. My first time to New York, I saw this beginning of another whole concept. And I have been enamored with the concept for a very long time." This warmed my little Latina heart. It also speaks to the musician; there is no finish line, even for the greats.
As for learning the Latin beat, "I seldom have players to play with often enough to really understand how it's supposed to work. But playing with Gonzalo and Jack give me a good chance to find out what I'm missing," he explained. But, c'mon, Ron. Such modesty! "With Skyline I feel like you bring different textures to the bass, and in many ways, you define the sound of American double bass," I suggested." Those guys allow that to happen; I thank them for giving me the space to trust my judgement as well—thanks to Jack and Gonzalo."
Mr. Carter hasn't stopped helping others find what they are missing. He told me that he taught various subjects after earning his undergrad in 1959, and it wasn't long until he became a music educator. His career spans 60 years…
In May, Ron was given the Measures of Hope Award from Counseling in Schools--an organization that staffs arts educators for over 40 schools throughout all five New York City boroughs-- recognizing Carter for his extensive work as a music educator, particularly at these schools.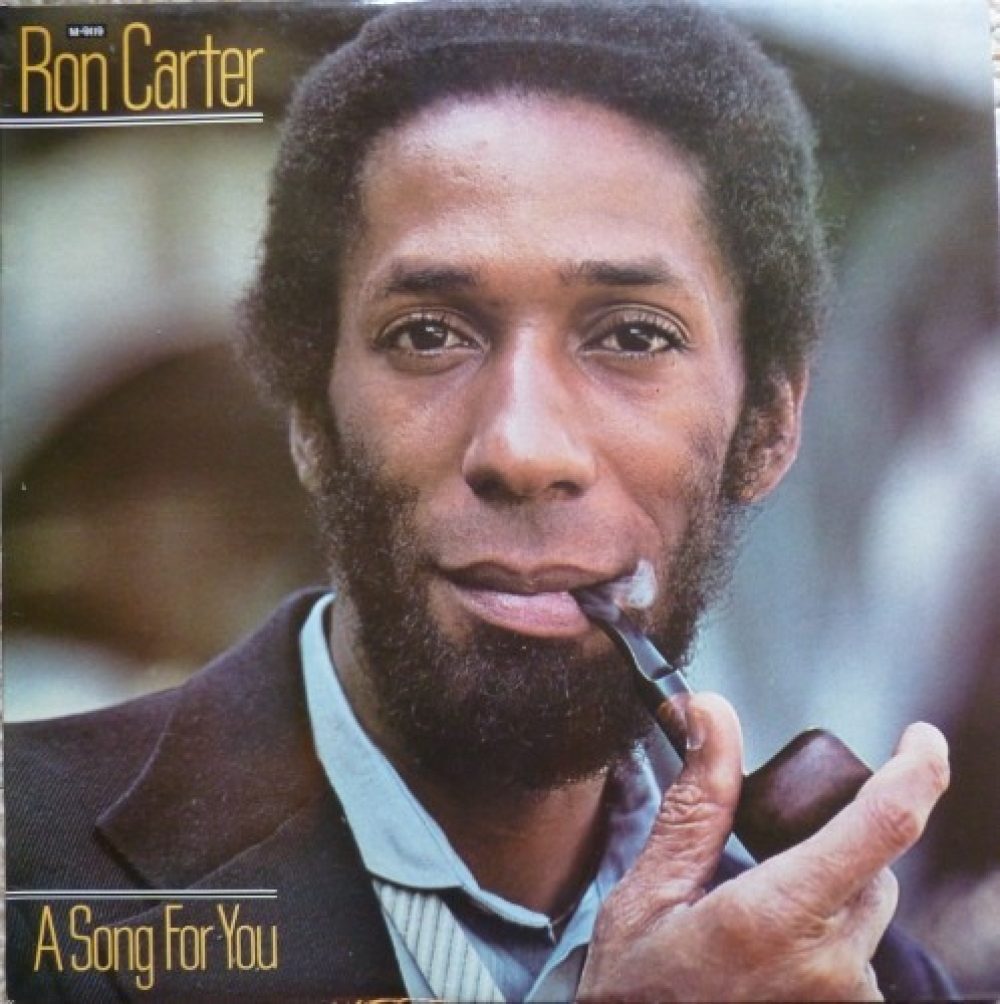 Ron and Counseling in Schools work to expand the benefits of creative arts. "It's just a chance for new talent to change the way people behave, respond, act," he explained. He does not chalk up the new well-being to a mere new talent, either. I mean, it's cold-hard science! Ask Esperanza Spaulding about brainscan MRIs showing improvisation-induced "brain-soothe"—ask almost any practicing musician! Ron continued, "It has been shown through scientific experiments, through kids at early ages, what music does and how being involved in a music program, whether it's playing or dancing or acting—they become a better person in the long run, and I think that, because we have given the arts the short end of the stick, to the kids and society too."

This advocacy is even more important since it's typical that music and creative arts are not funded as much as other extracurriculars. "I look for the day, If I may borrow a phrase from a friend, when the music program has a grant and the football team has to have cookie sales for uniforms," Mr. Carter explained. It is not magic how the creative arts help these kids. Extra-curriculars are generally deemed as positive, but the arts are especially grounding and therapeutic. It is not to only be good at something, but to be creative.
Sir Ron does not limit the learning experience to himself and the youth of New York—he has quite the library of bass method books. The most recently published is titled Carter-isms –his method of bossa nova bass lines. What exactly is a Carter-ism? "It is something that only I do, that I am responsible for, and something that bass players find is just another nice tool in their toolbox. I am the only guy and the first guy to do that kind of stuff." True, I've seen it referred to as the New York flavor brought to bossa nova, and if you check out his records with Tom Jobim, it sounds quite exactly like that. Carter-isms.
He likened his affection for bossa nova to that of Cuban and other Latin music, "They have nice melodies, they have great chord progressions. The people who do that stuff especially down in Brazil or Cuba—they have a special way of playing and I want to find out how that works. I have been enamored of those concepts. Although I don't have the chance to play with those guys often enough, or to hear them live to get a better beat on it… I kind of make my way through it, O.K.?" There you have it, bossa fans.
When I asked about his interest in other cultural music, Ron shared wisdom for today's fast-paced, internet-trend-IV world, "Most music, if you know how to listen to it, we just listen to the moment, you know?" This speaks to the brain-soothe we all love about music, and to the personal freedom felt by its partakers. Ron keeps it simple and adds to his musical vocabulary organically—he has never made it a point to learn another culture's rhythms and changes, noting "I am not a musical anthropologist that can pick out what language is what. Like a bee pollinating flowers, I just know jazz is everywhere." After all, across the countries and borders, music is really just other people's -isms.
At 85 years old, Ron Carter leaves one to wonder what keeps him so youthful. After our discussion, it's clear to me that his endless journey as a musician and giving back to others is what keeps him thriving. "What do you look forward to?" I asked. His reply: "I look forward to thanking the Creator every morning for allowing me to get up and appreciate his wonders."