Salif Keita Returns to NYC! Sat., Sept. 16
Salif Keita is back in New York, following a bang-up show at the Chicago World Music Festival. Salif's show at SOB's last night (Sept. 14) was such a hit that the club has booked him again for tomorrow night, Sept. 16 at 8 p.m.
Salif moves with a smaller band these days, an inevitable consequence of touring realities for African bands in America in 2017. But no matter. As Salif and company amply demonstrated last night, at age 68 this man remains a force to be reckoned with. This was a more upbeat and visceral show than his Town Hall outing in April. Guitarist Djessou Mory Kante and kora maestro Madou Sidiki Diabaté (brother of Toumani Diabaté) provide the main melodic backing, and take sensational solos. Three female backing vocalist/dancers animate the stage and surround Salif's iconic vocal with the trademark richness heard on his many recordings. From the first number last night, Salif had a full house, roughly half Malians, in a kind of rapture that never let up.
Near the end of his set, he took a break to give Madou Diabaté a chance to showcase his solo kora chops. Then the band returned, as backing vocalist Aminata Dante (on Facebook as Chocolani Dante) delivered a moving display of classic Mande griot artistry. She was fittingly showered with cash and gifts before Salif returned to the stage for a rousing finale.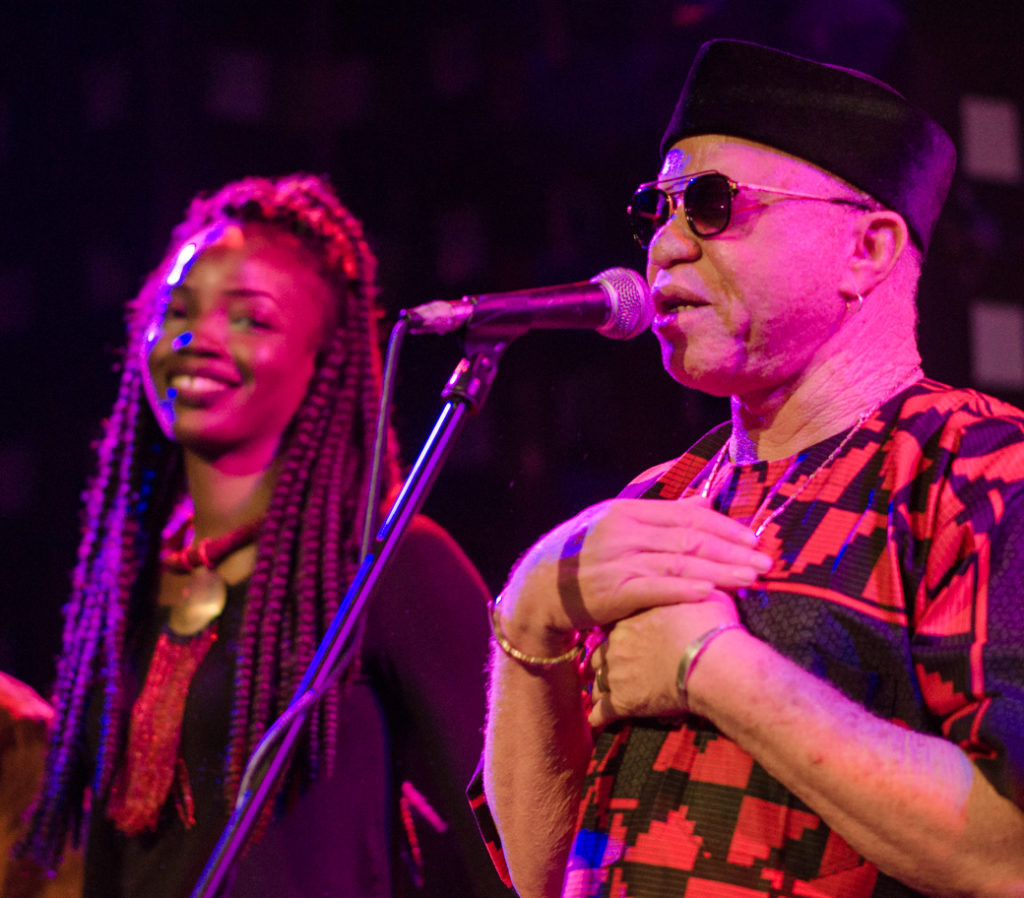 Salif Keita, SOB's (Photos by Banning Eyre 2017)
Salif channels griot vocal power, though he is not a griot himself. But he made a point of noting that rising religious fundamentalism in Mali is today threatening to bury the griot tradition of praise and musicality: an alarming development for lovers of Malian music. Invigorated by cultural activism, and clearly inspired by the nightclub setting, Salif rocked the house.
If you can get to SOB's this Saturday, don't miss it! No telling how many more international tours this Afropop veteran will mount.
A few photos from last night's show to whet your appetite...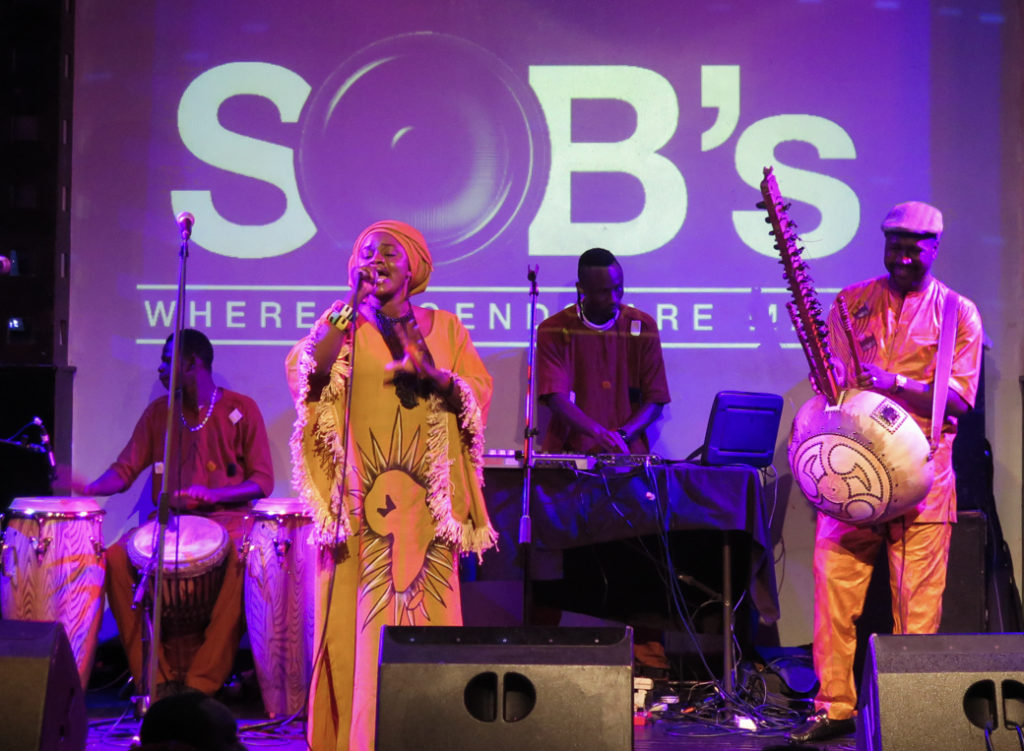 Aminata Dante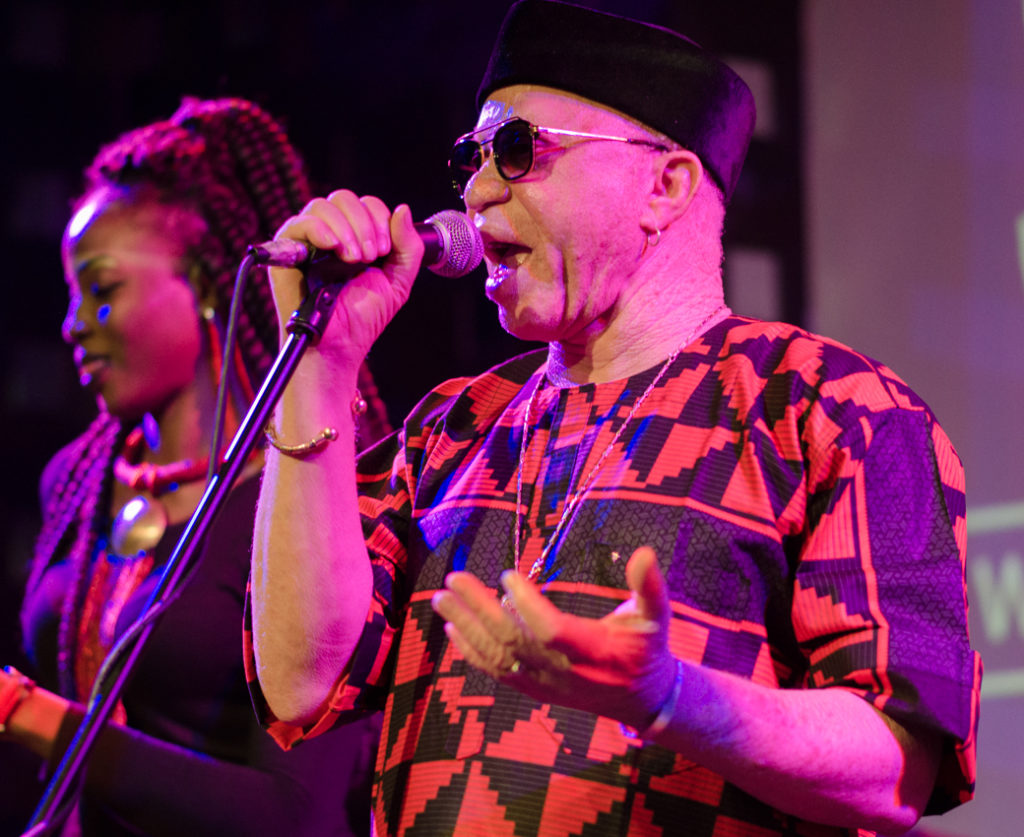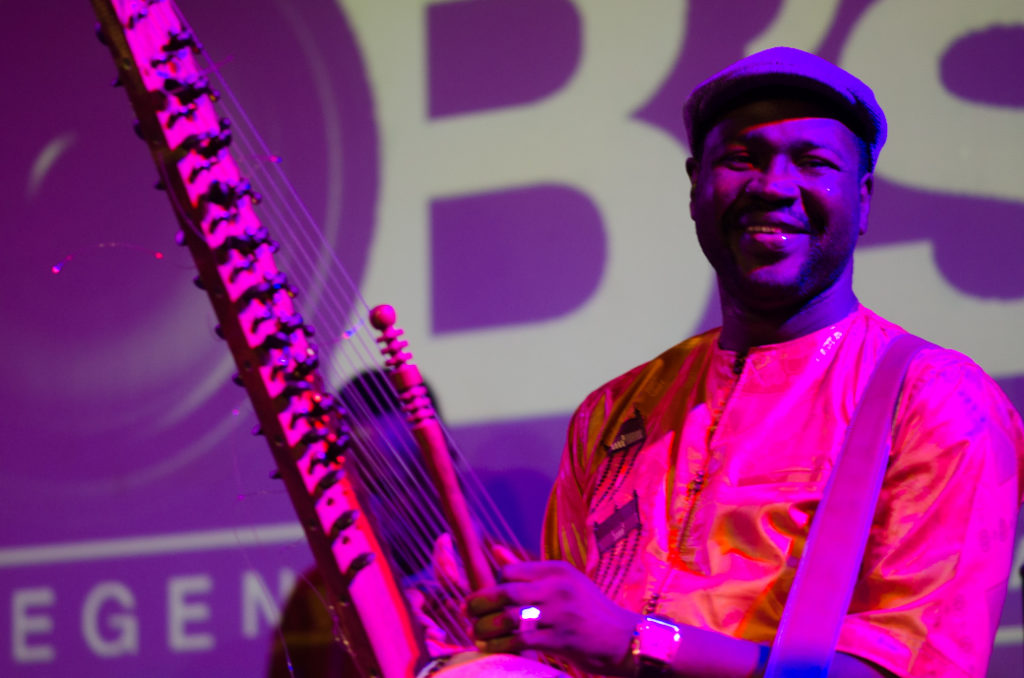 Madou Sidiki Diabaté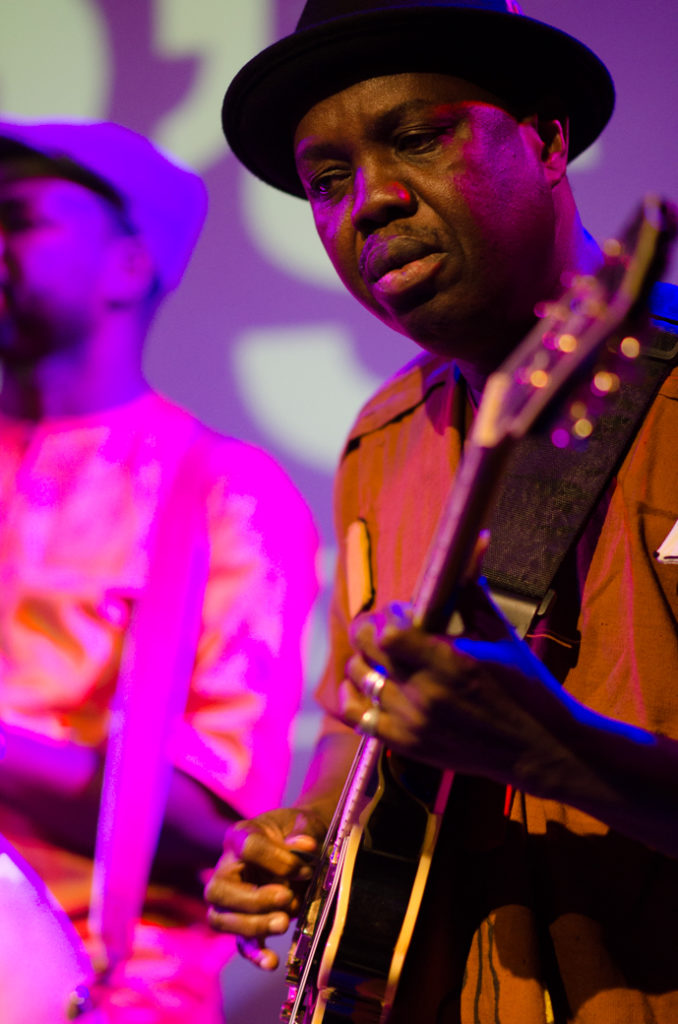 Djessou Mory Kante