SummerStage Announces Its Digital Series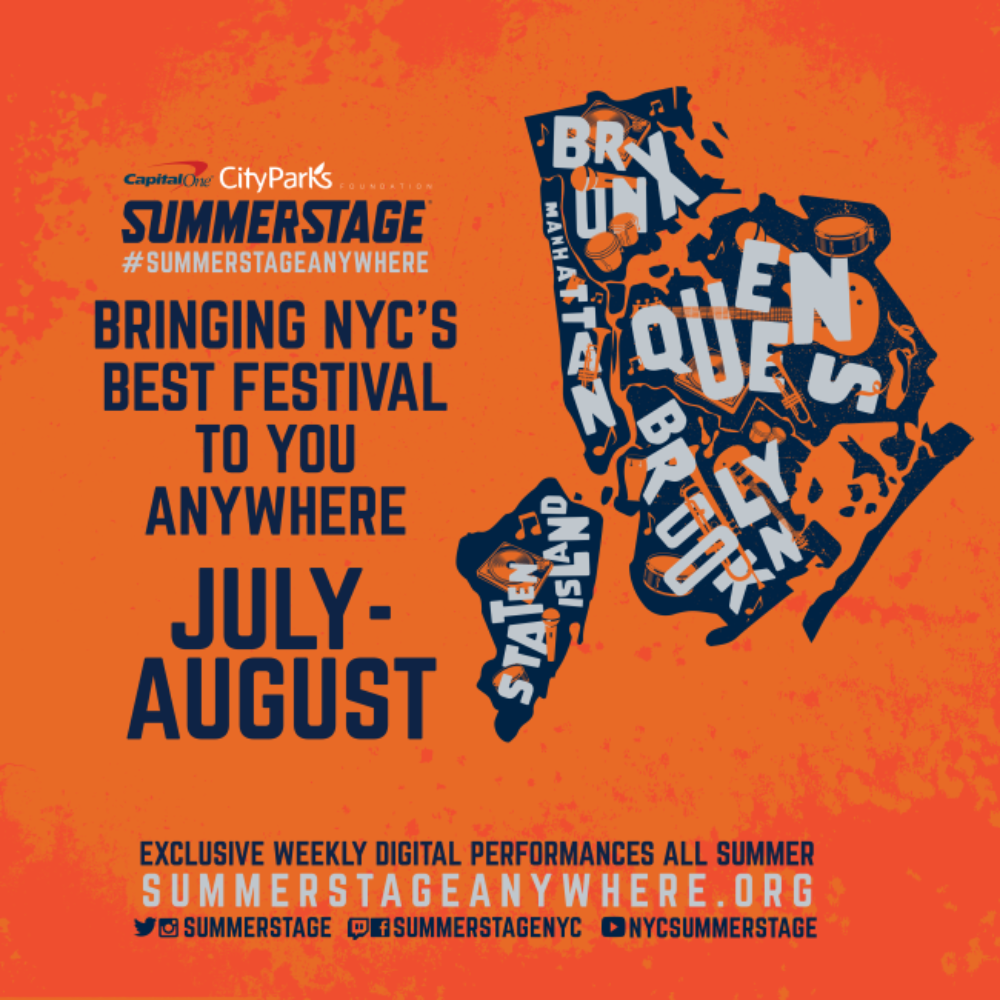 Outdoor summer concerts are truly one of the great pleasures of the season and while the on-going pandemic precludes them from happening in their ideal manner, New York's SummerStage is keeping the flame alive this summer by offering a series of digital performances, conversations, interviews and DJ sets they're calling SummerStage Anywhere. It's happening every day of the week via their social media channels.
The series kicks off with one of our perennial favorites, Femi Kuti. The son of Fela will be broadcasting a live set from Lagos's rebuilt The Shrine, following a DJ set from Rich Medina of The Originals on Tues., July 7 on the SummerStage YouTube channel and SummerStage Facebook channel starting at 7 p.m. New York time.
While Femi's Afrobeat will compel you to dance on Tuesday, Ernesto and Denisse will teach you how to dance on Thursday. The first SummerStage Studio: Digital dance class, which aims to teach salsa moves to dancers of all ages, kicks off July 9 at 2:00 p.m. local time, streamed via YouTube and Facebook as well.
Sunday, July 12 our friends at VP records, the legendary independent reggae, soca and dancehall label, will host a beats workshop and dub yoga session on SummerStage Instagram channel.
There's also big list of upcoming acts like La India, Pabllo Vittar, Ibeyi, MC Emicida, DJ Michael Brun and, of course, Angelique Kidjo for whom details have not yet emerged, but you can be assured we'll be keeping you in the know as summer continues, as will the good people of SummerStage on their site.
So, sure, it isn't exactly that feeling of being in a crowd of your neighbors, watching world-class music as the sun goes down over the buildings on Central Park West, but at least you're spared the long train ride home on the sluggish Sunday night subway.