Super Yamba Band at the Emerging Music Festival
All images by the author.
Brooklyn Afrobeat group Super Yamba Band made the long journey across the East River to Bryant Park in Manhattan to play the third annual Emerging Music Festival on Sat., Aug. 19.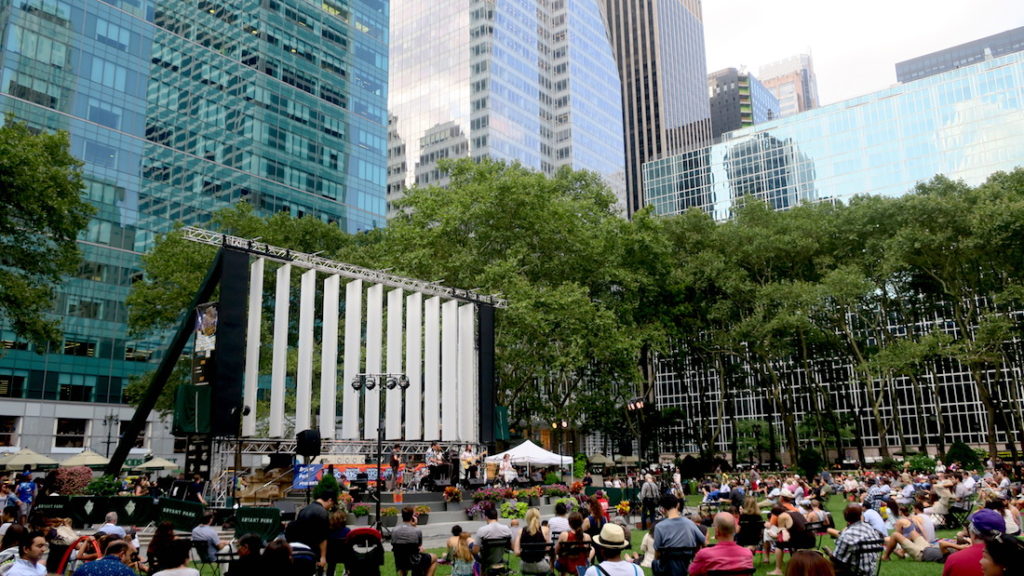 Playing second, the band inherited a very laid-back crowd, ready for free music and chatting and half-paying attention to Paste Magazine raffles.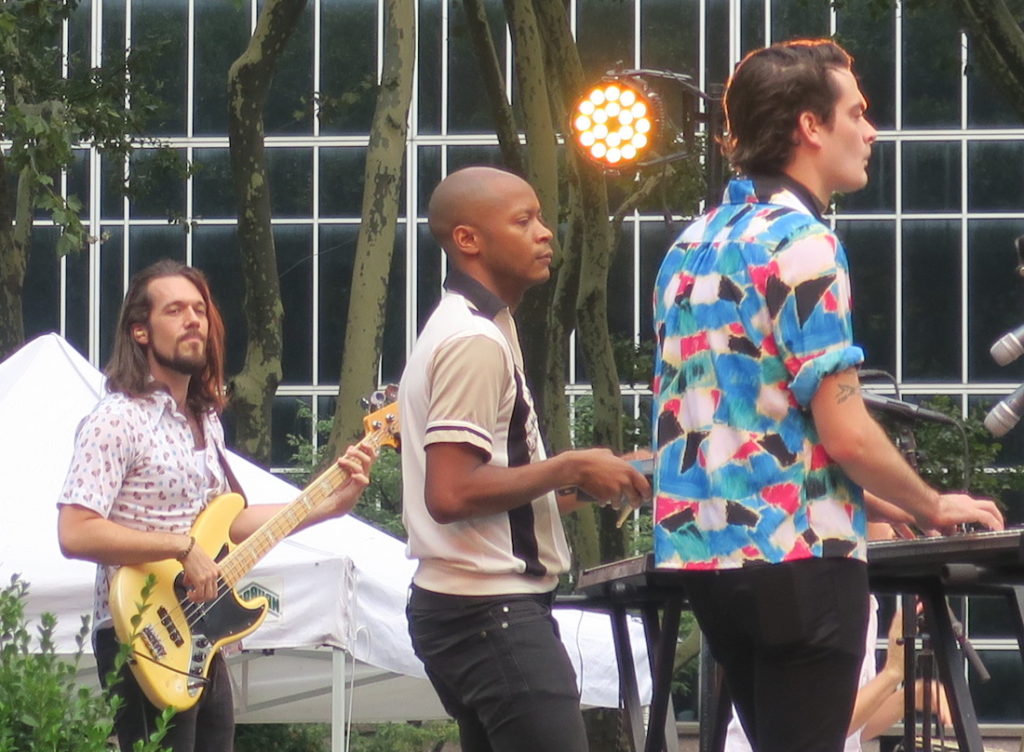 The Yambas kicked into their funky, vintage West African-influenced set, drawing from Fela's Afrobeat, Étoile de Dakar's psychedelic mbalax and with more than just a hint of Mali's Super Djata Band.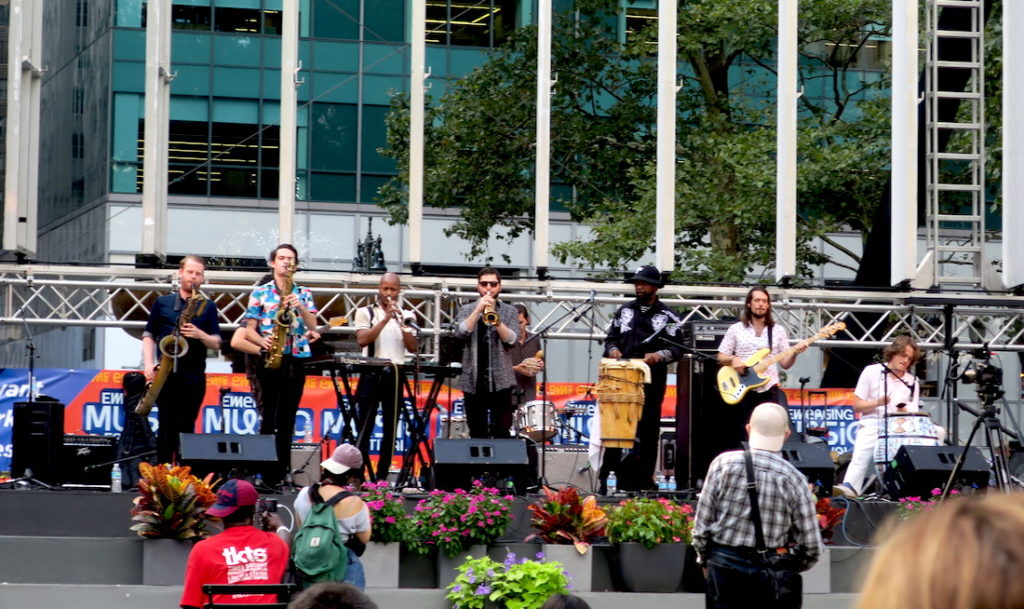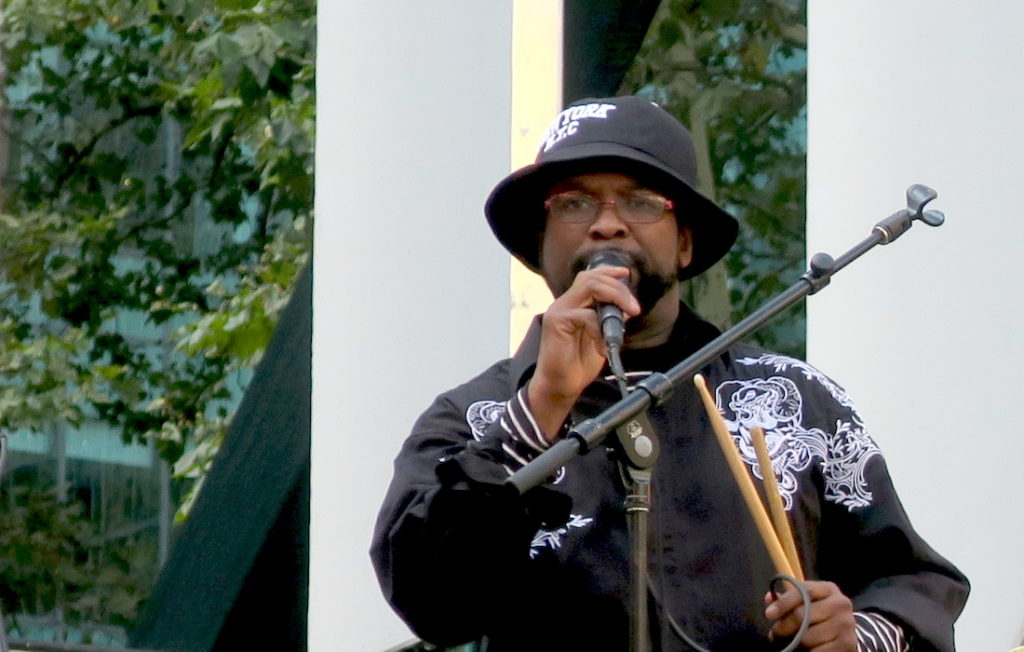 And the band was on the power play as well, bringing out extra horns and also their ace-up-the-sleeve: the singer Kaleta, whose James Brown grunts have got to be some of the best in the business.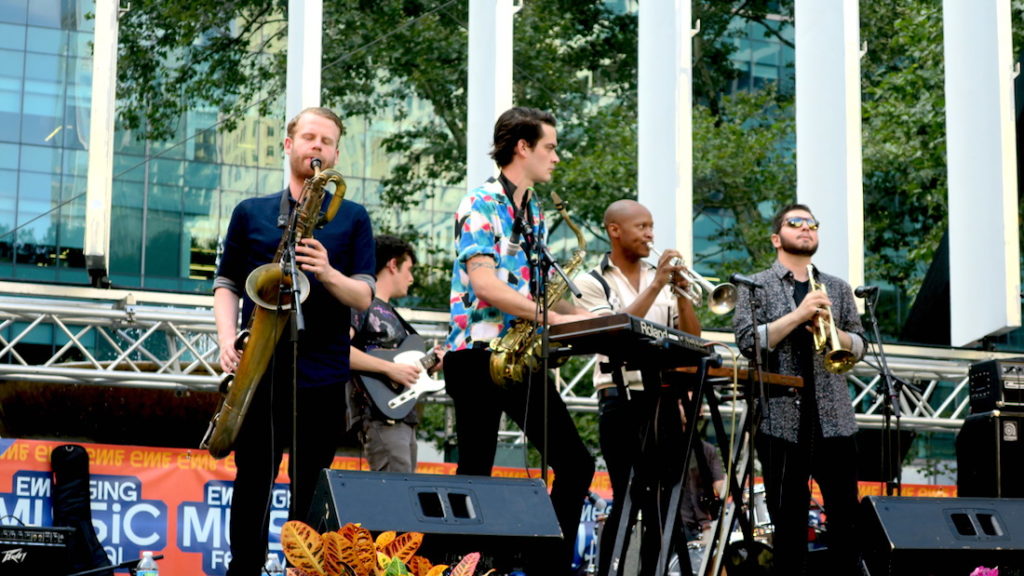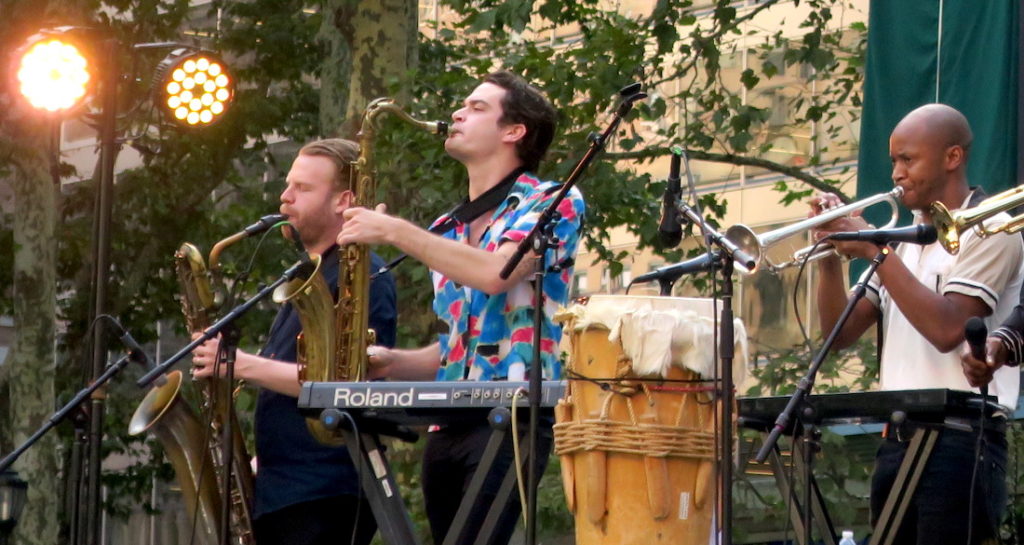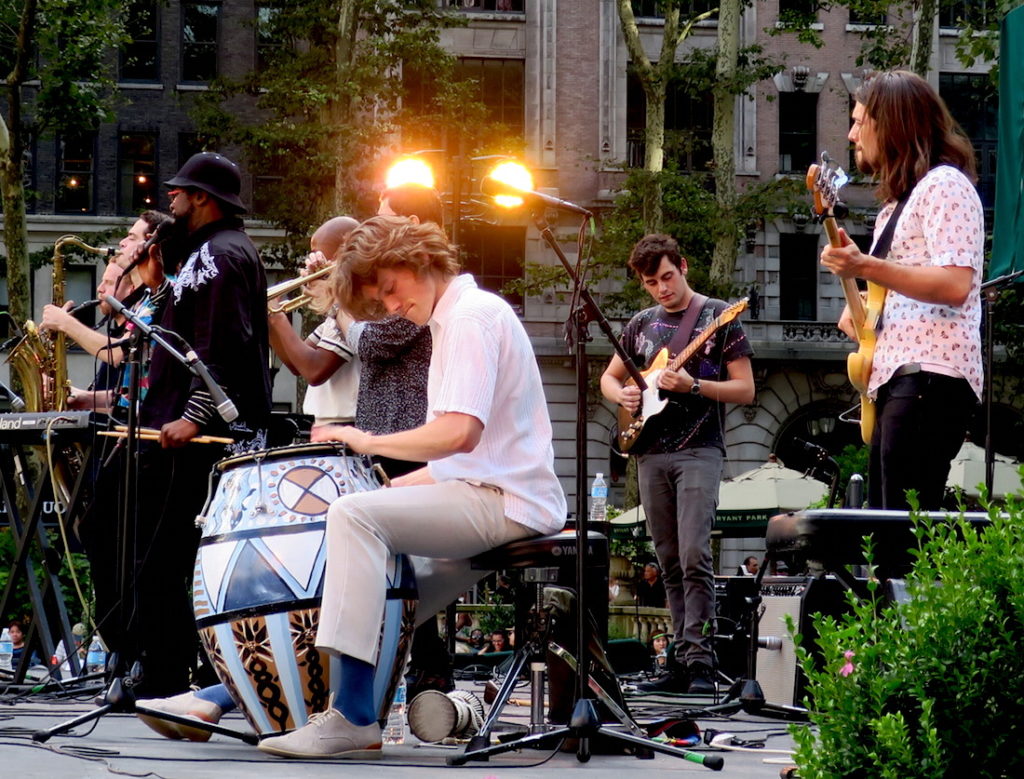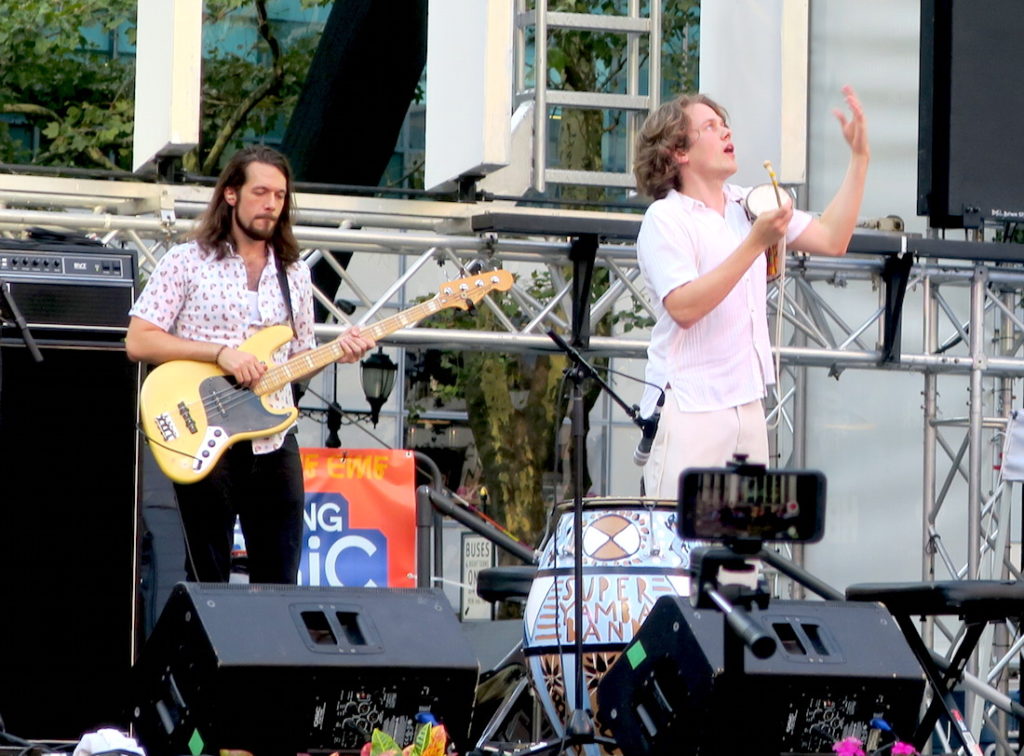 Everybody digs a talking drum solo.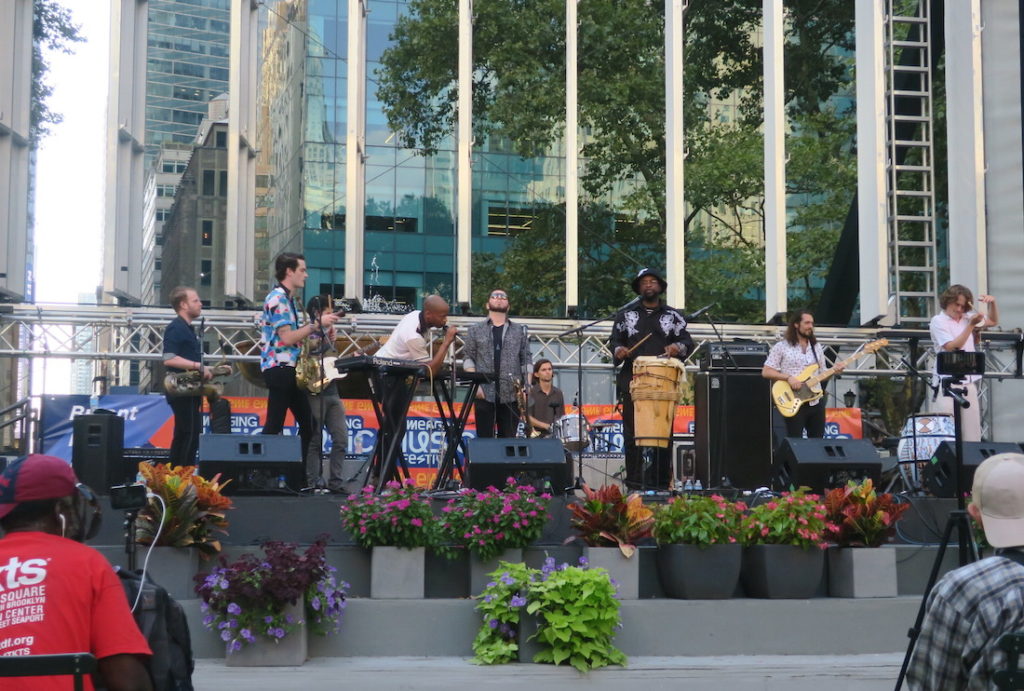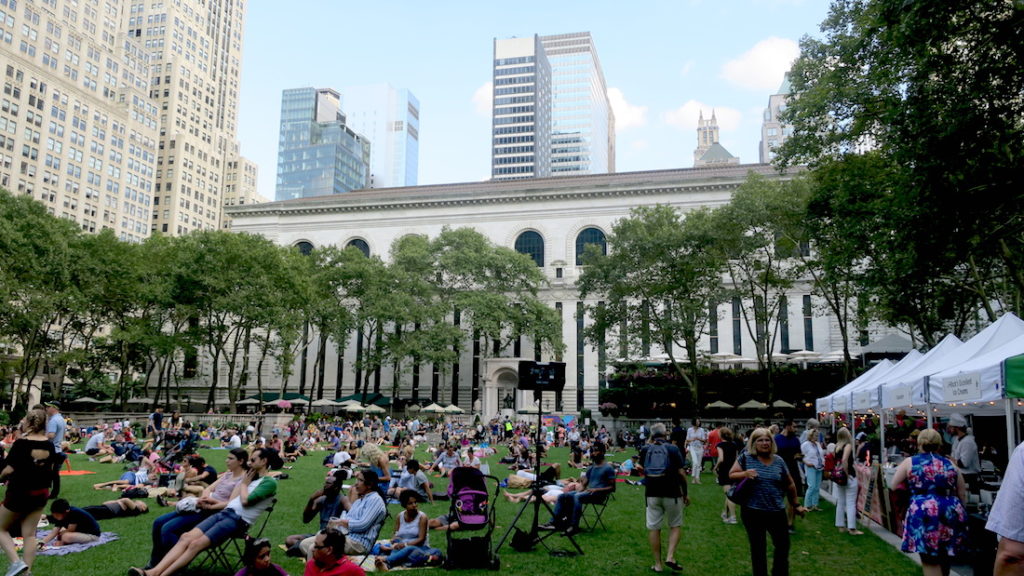 The Super Yamba Band opens for Seun Kuti and Egypt 80 on Sept. 20, at Brooklyn Bowl.