Tamar-kali and Raphael Saadiq: Lifting the Clouds
Tamar-kali's Psychochamber Ensemble was the first to take the stage at Lincoln Center's Out of Doors on Wed., July 25. The group is composed of Tamar-kali, a singer and film-score composer whose vibrato massaged my eardrums, and an all-female band composed of background singers, violinists, cellists and a harp player. Her compositions included post-punk '80s songs set to string instruments..
Raised in Brooklyn, Tamar-kali has roots in the coastal sea islands off of South Carolina. A larger audience was first able to hear her compositions with her appearance in the documentary Afro-punk, and she has now appeared on stage with Paramore, Me'shell Ndegeocello and The Roots. Her project Psychochamber Ensemble is incomparable to the work of other artists: It "marries the classical music of her Catholic upbringing with post-punk sensibilities" (www.tamar-kali.com). Her performance at Out of Doors was understated, with the sound of her voice and the string band dominating the stage. No fancy lights were necessary. Despite the rain, she managed to lift the mood.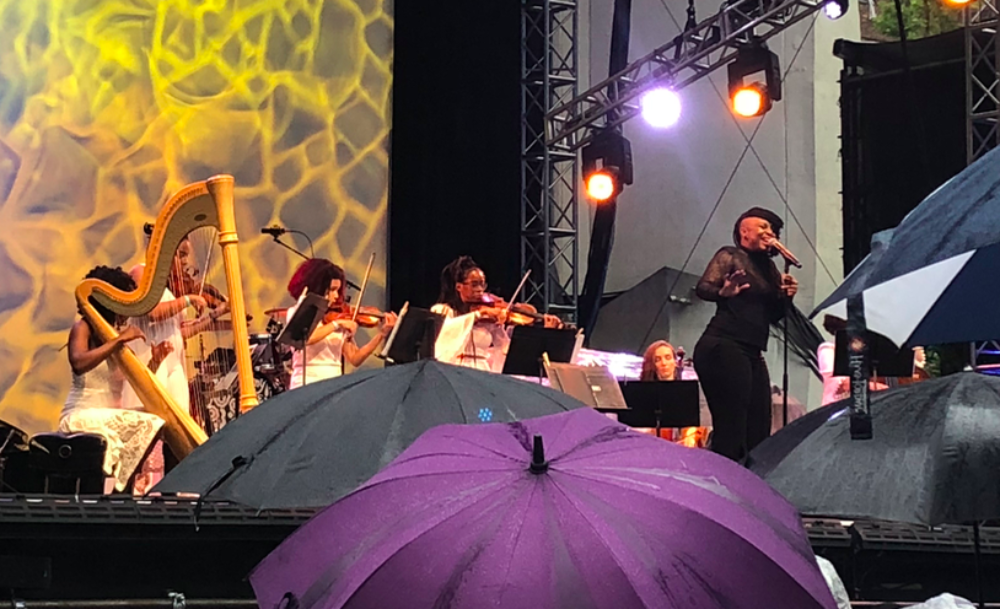 Raphael Saadiq is finishing his new album, his first in seven years. Although he hasn't released it yet, he played a few of his new songs at Out of Doors. An r&b songwriter and performer, Saadiq entered the world as Charles Ray Wiggins in Oakland, CA. He began his professional career touring with Prince, and later was the lead vocalist in the dance trio Tony! Toni! Toné!. Saadiq has produced songs for Joss Stone, Whitney Houston, and Solange Knowles, to name a few. His old-school songs had the anticipating audience singing all of the words and swaying to his cheerful beats. It was my first Saadiq concert, and I could feel the admiration radiate from his fans, especially after his long-awaited performance. This is his first headline concert tour since 2012.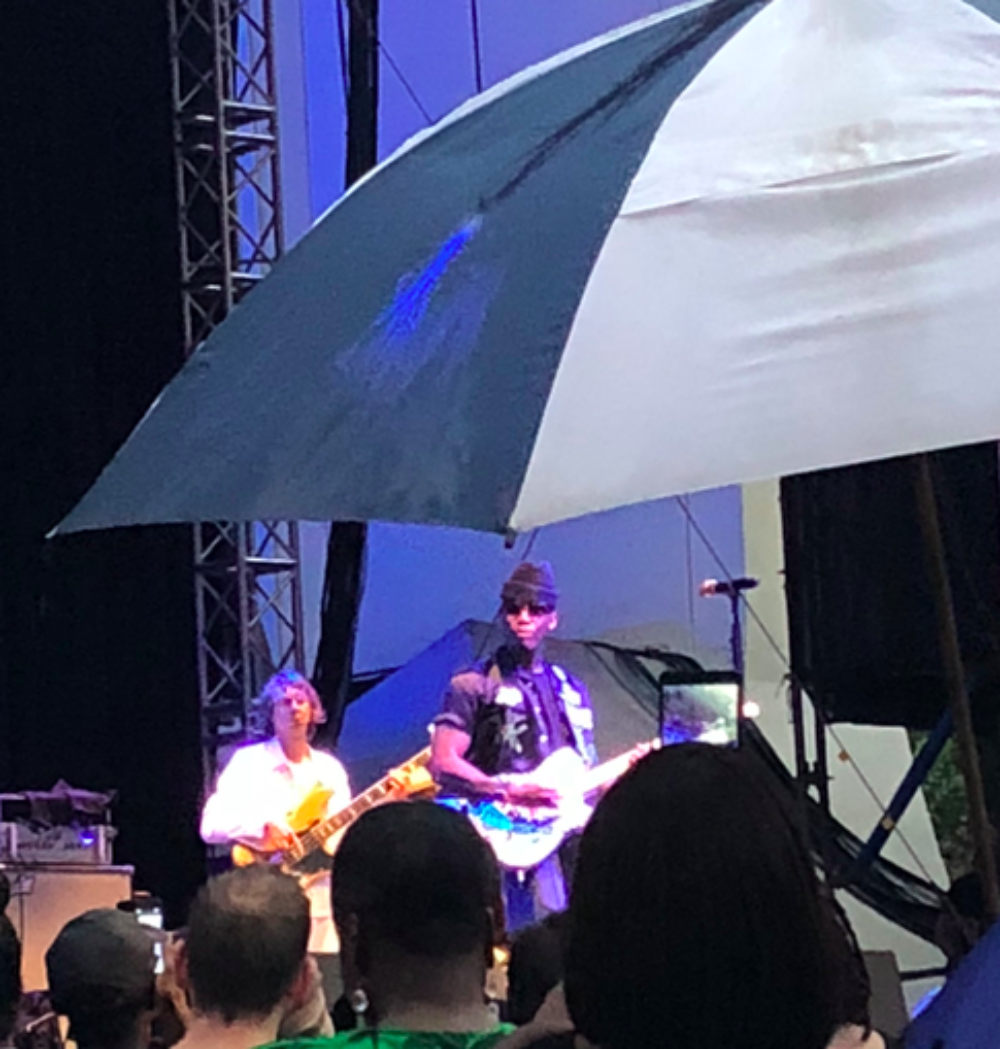 Saadiq started off the set with an instrumental, sitting down and playing rhythm guitar before rising to address the crowd. I enjoyed the collaborative song he performed with his guitar player, Charlie Bereal, whose deep voice will hopefully be heard more often. Raphael's boldness apparently held fast during his hiatus: He acknowledged that although he hates it when artists perform new songs that audiences can't sing along to, he would do it anyways. As an audience member, I found myself bobbing my head to the groove in a sea of fans.
Raphael also shared his personal struggles with attendees. Two of his brothers died from drug-related issues, and his intimate song "Made It" tells the story of a person battling against addiction, whether it's drugs or phones. I'm looking forward to hearing the song on media outlets.