Thanksgiving Like No Other at Afropop: 2020 Report & 2021 Forecast
2020 has been a year like no other. So it is with pride that we thank you for helping Afropop Worldwide extend its mission of bringing the music and stories of Africa and the African diaspora to American public radio and the Web. As we wrap up our Peabody Award-winning radio program's 32nd year on the public airwaves, we embrace a new landscape of challenges and possibilities. In the midst of a global pandemic, and with a rising national focus on racial and gender justice, our work is both more important and more challenging. With your support, we will remain an essential voice in moving our country and our world to a better place in 2021.
Afropop was lucky in two ways this past year. First, moving our operation out of New York last summer dramatically reduced our overhead, allowing us to keep producing content at minimal expense. Second, we had excellent recent field work in Brazil, Botswana, Sierra Leone, Jamaica and Ghana in reserve, so that we could put together superb programs without additional travel. From the moment the pandemic began, we came up with new strategies--for example, turning a planned two-stage showcase at SXSW into a virtual program in which we remotely interviewed the artists in Haiti, South Africa and Portugal and sampled their new music. In September, we partnered with the Afro-Roots Fest in Miami to co-present a beautifully recorded virtual live event.
As promised, we have steadily moved ahead in the process of digitizing our massive archive. We preserved over 200 hours of at-risk recordings and nearly 2,000 slide images from our early field work in Africa and the Caribbean. These recordings provided crucial content as we prepared enduring retrospective programs on the lives of three iconic musicians we recently lost: Manu Dibango, Tony Allen and Johnny Clegg. Our resourcefulness and relationships have allowed us to maintain our standard of high-quality content in what could have been a very lean year. We can even report that our station count rose to 110 in 2020. It seems America needs music with a message!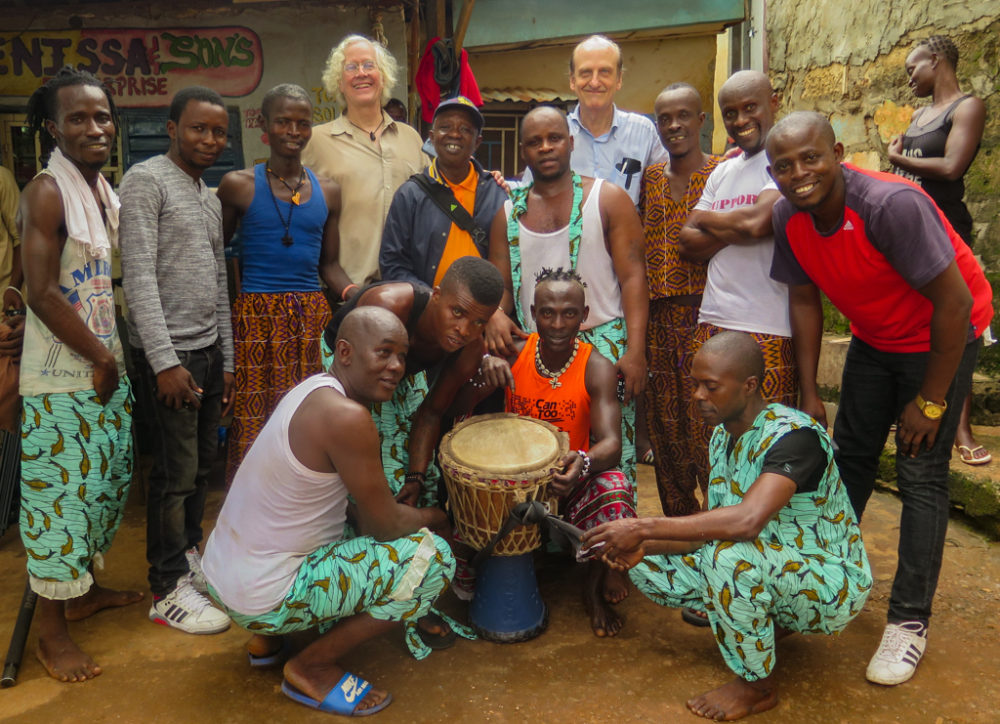 All of this positions us well to face the realities of 2021, but we are going to need your help. Our priority remains to forge new directions in our productions—podcasts, youth-oriented programming, especially with links to social justice movements, and coverage of the burgeoning explosion of new music emerging from the lands we have covered all these years. Last year we told you we were seeking younger and more diverse contributors, and we've made progress. Our first Deejay Roadshow program has aired, featuring a young African-American presenter with deep knowledge of current South African pop. And two first-time producers are currently working on programs on reggaeton music, and the 50th anniversary of the landmark Soul to Soul concert in Ghana.
So as we look to 2021, our goals are clear and straightforward:
1) To produce a new season of current programs and podcasts. Radio program episodes cost between $4,000 - $8,000; podcasts, $1,500 - $3,000.
2) To continue and accelerate the processing of our archive, and to develop the best and most sustainable possible platform through which to make it publicly available.
3) To work with our partners at the Rock and Roll Forever Foundation and Wesleyan University to create two prototype educational curricula based on our unique archive and network of artists and experts. The foundation's work is provided pro bono. In future years, we will expand the foundation's work, broadening and syndicating Afropop curricula.
4) To enhance our editorial staff by adding a young correspondent/producer dedicated specifically to following the newest music coming out of Africa.
These are big challenges, and involve significant investments. But as our world seems increasingly more inclined to retreat into insular camps, the expansive vision that has driven our work for over three decades feels more important than ever.
Your gift will allow us to move forward on these strategic initiatives at this watershed moment for Afropop Worldwide. We believe our record proves that we will use your support wisely to evolve our productions to the next level and help create a better future for our African planet!
Donations can be made at afropop.org/donate.
Thank you and Happy Holidays!

Sean Barlow, Executive Producer, Afropop Worldwide