The Kids Are All Bright: Benin's Star Feminine Band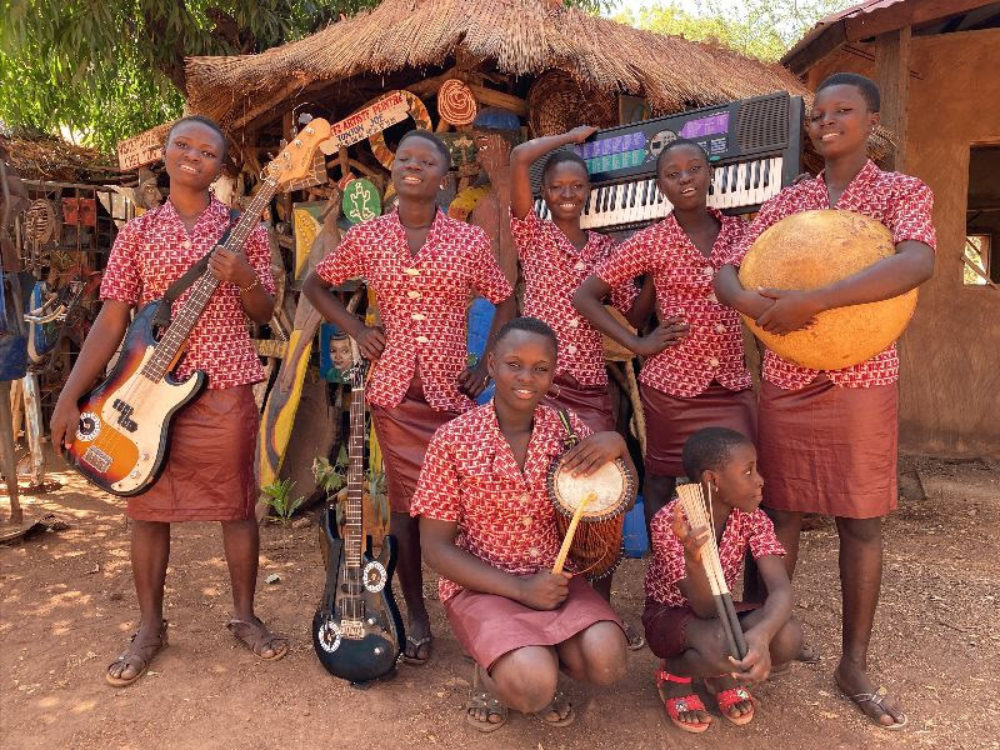 Unwittingly, I think we've all just won a radio contest. A local radio station in Natitingou, Benin, a small town in the north of the country, put out a call for people to take some music lessons—no prior experience required. A group of teenage girls answered said call and, two years of learning and practice later, somehow we've all won the opportunity to hear the Star Feminine Band.
Here's a little snippet of a documentary shot in February 2019.
With your appetite whetted, it's Afropop's honor to premiere the group's second single and video, "Femme Africaine" right here:
See what I'm saying? I'll be the first to admit that exuberant meldings of highlife, Congolese rumba and a dash of that bubu music are very much my jam, but if your heart doesn't soar just a little bit during that call and response outro, double check that it's still beating.
Here, let's get you their first single, "Peba":
Just, in case you're keeping track, that's two different languages on those songs: French on the former and Waama on the latter. Their songs address the need to educate girls and afford them their independence, the lyrics dealing head-on with the problems the girls already face. But even if you can't understand the words, this music is a joyful testament to why girls deserve access to instruments, equipment and support.
Anne Sayi's guitar interlude, riding way back on Marguerite Kpetekoute's drum beat right around 1:30 in the video, slipping from a bright Congolese-styled arpeggio in a major key, into a tease of atonality before laying in a perfect minor-third blues lick is just so wonderful and, I have to say, mixed little clearer on the album itself's mix, so set an alert your calendar for Nov. 13, when the group's self-titled debut is set to come out on Born Bad Records—or just preorder right now, right here.