Thiago Nassif Gets Outre on "Soar Estranho"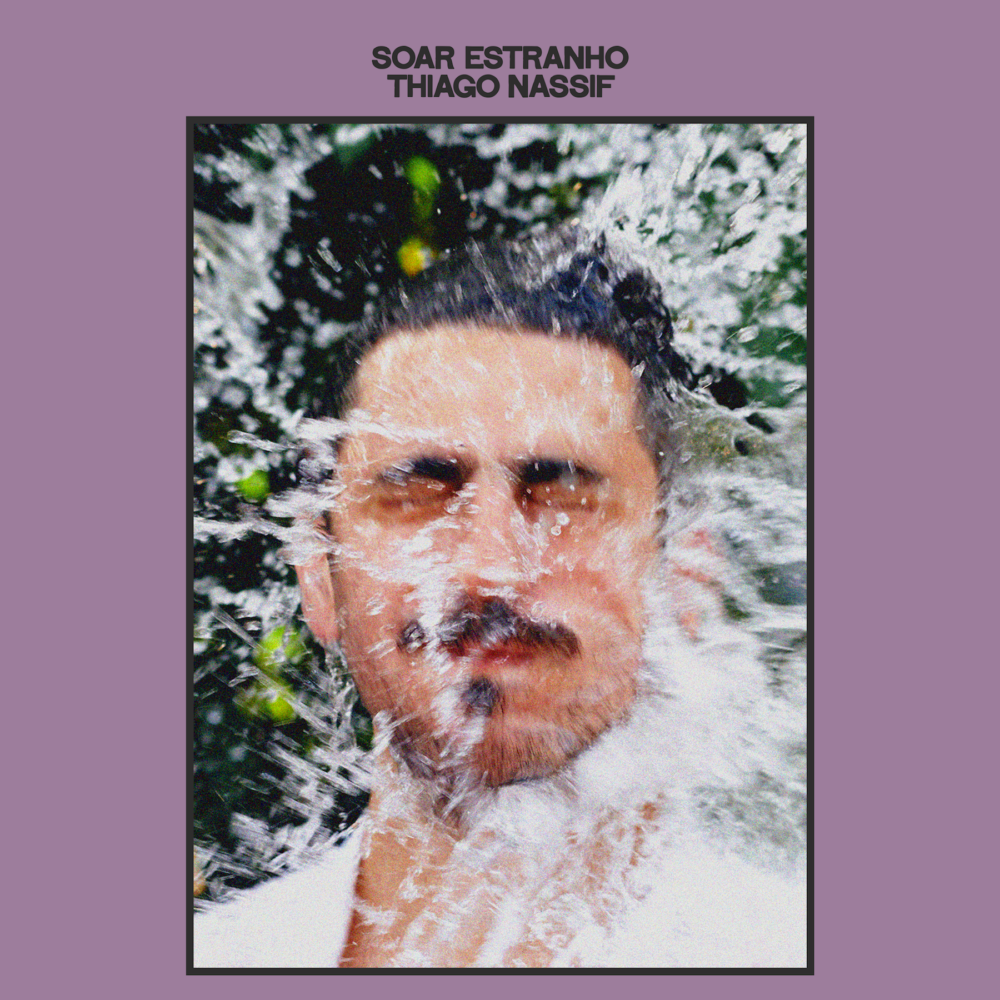 It lumbers to life—a solid minute of a synthesizer skronk and occasional guitar backsplashes before you hear a voice, and another minute before the drums and bass kick in and "Soar Estranho," the new single from Brazil's Thiago Nassif, takes off.
Afropop is proud to present "Soar Estranho," the premiere single and video from Nassif's upcoming July 7 release on Gearbox Records, Mente:
The whole album has that creeping, late '70s, early '80s feel to it, when synthesizers were novel and brutal, but finding their way to dance floors led by innovative producers who recognized their potential. Mente has that uncanny groove that unsettles, rather than allowing you to settle in; the skittering beat of early krautrock like CAN or New York's downtown No Wave scene from the same time, disco's arty, often ugly, inverted twin.
The link from verdant Rio to the perpetual night of late '70s Manhattan was long-ago traced by the album's coproducer Arto Lindsay. Lindsay was born in America but spent his childhood in Brazil in the '60s. Back in America for the end of the '70s, his musical career started as part of the No Wave scene in the twitchy noise band DNA, and with the art-jazz outfit the Lounge Lizards. As a producer, he has worked with the heroes of Tropicalia—Tom Ze, Gal Costa and Caetano Veloso, whose 1989 album Estrangeiro featured Veloso playing with a murder's row of New York avant-garde jazz players like Bill Frissell, Marc Ribot and, of course, Lindsay himself.
Fellow Veloso alumni, Vinicius Cantuária on drums and Ricardo Dias Gomes on synthesizer, also come from this overlap of experimental composers and game collaborators with one foot in New York harbor and another in Guanabara Bay. As a result, Nassif's album can be a challenging listen, but a relentlessly rewarding one. As "Soar Estranho" demonstrates, grooves grind to life slowly, their parts first strewn across the beat before being brought together. So many melodic ideas replace each other so quickly, that it creates a surface dissonance that's utterly musical to its core.
On Mente, it sounds like Nassif has found his people, and together there's no telling what they'll find.