Tiken Jah Fakoly Shares Message of African Unity
A very important message was disseminated to the fortunate people in the presence of Tiken Jah Fakoly on Nov. 23 at the Gramercy Theater. This message was simple: African unity. Speaking to the diverse New York audience, which included Ivorian, Ghanaian, American, French, Senegalese and Jamaican fans, Tiken Jah proclaimed proudly, "We know and we are confident Africa is the future. We just need unity. But we are just in the beginning. If we come together, we will be stronger." [caption id="attachment_33044" align="alignnone" width="534"]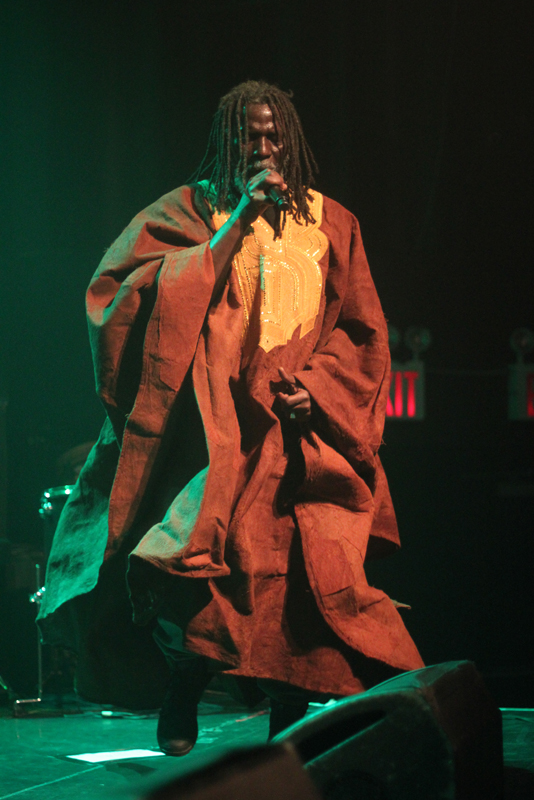 All photos by Sebastian Bouknight[/caption] Fakoly paced majestically back and forth on the stage in a grand earth-toned
boubou
, mostly singing the music from his most recent album,
Racines,
which interprets songs by reggae legends such as Bob Marley, Max Romeo, Burning Spear, Buju Banton, and American blues/soul legend Syl Johnson. Paying homage to these musicians also emphasizes Tiken's consistent message--that of revolution, black pride and advocating for the voiceless--to Africa and the African diaspora.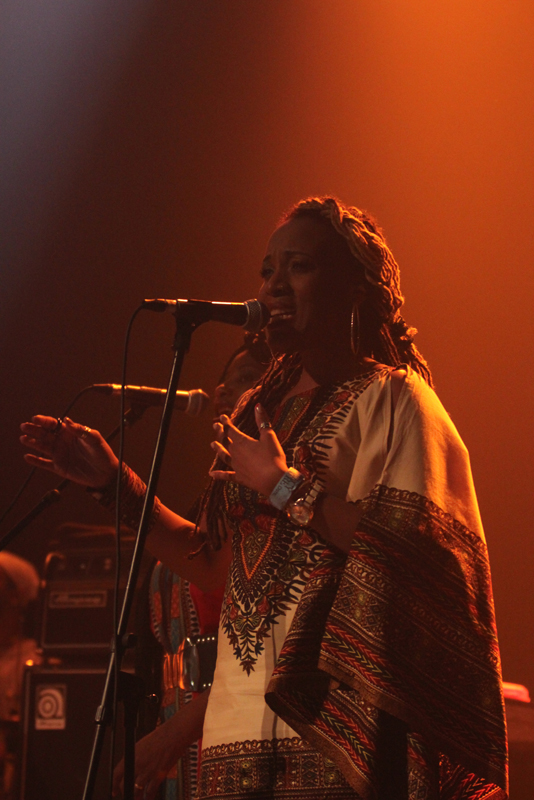 This message of unity was beautifully represented by the musicians and instruments on stage with Fakoly. The background singers in their dashikis recalled the Wailers' I Three vocalists, adding beautiful harmony and reiterating Fakoly's message. Talking drum, electric guitar, multinecked
ngoni
, drumset and
djembes
were on stage, weaving the sounds of Africa and the West to recreate the reggae music Tiken Jah Fakoly has made his own. Tiken Jah sang in French, English and Dioula, ensuring that the multinational audience could understand his message. The open floor space at the Gramercy Theater facilitated vigorous dancing, jumping and sensual grooving to the delight of those in the audience moved by Fakoly's lyrics and powerful presence.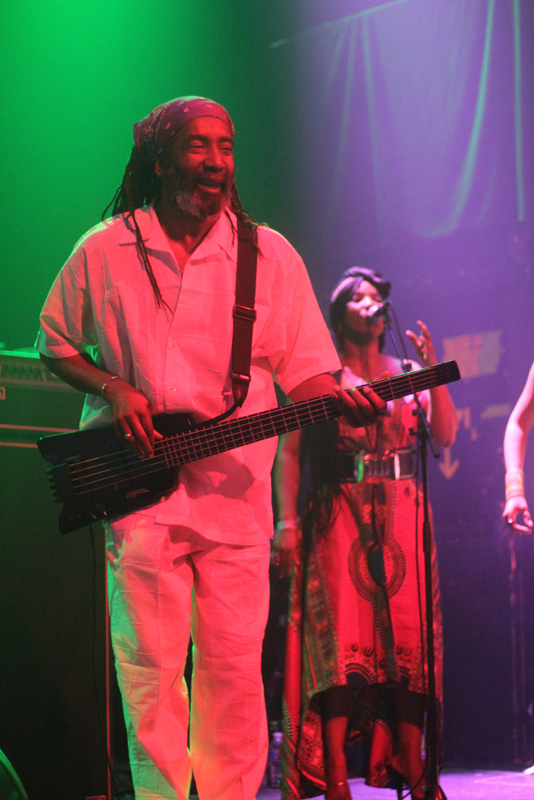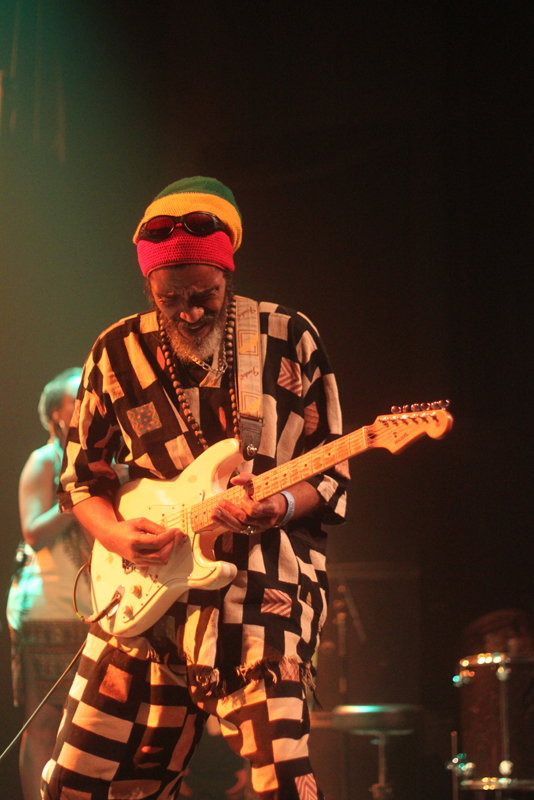 Fakoly's voice was steady and boomed expressively over his band and whoops from the audience. The audience was mesmerized: When Tiken raised his fist, fists raised along with him; when he jumped to "Zimbabwe" the audience jumped along with him in an effort to elevate to his enlightened level; when he sang the words to his hit song "Plus Rien Ne M'Etonne (Ils ont partagé le monde)," the audience sang along with him regardless of their level of French fluency. Under the influence of Fakoly's voice, band and presence, his songs encouraging African unity were understood and embedded in the ears of his faithful, and newly initiated, fans.