Feature: Saving the Malawi Tapes
There was a gold mine inside a building in Malawi, but it lay covered in dust and neglected. Not many seemed aware of the riches that lay in disarray inside MBC, the Malawi Broadcasting Corporation.
The gold at MBC was of an elusive sort, beautiful sounds, words and melodies, unique, irreplaceable records of Malawi's national treasure: its culture. We're talking about sound recordings stored on magnetic tapes, which unlike that other kind of gold, are perishable.
One person inside MBC was very much aware of this treasure resting almost forgotten inside their building: his name is Waliko Makhala. In addition to being a producer and presenter of radio and TV shows, Waliko has intimate knowledge of Malawi's traditional music and is one of the country's most experienced musical performers.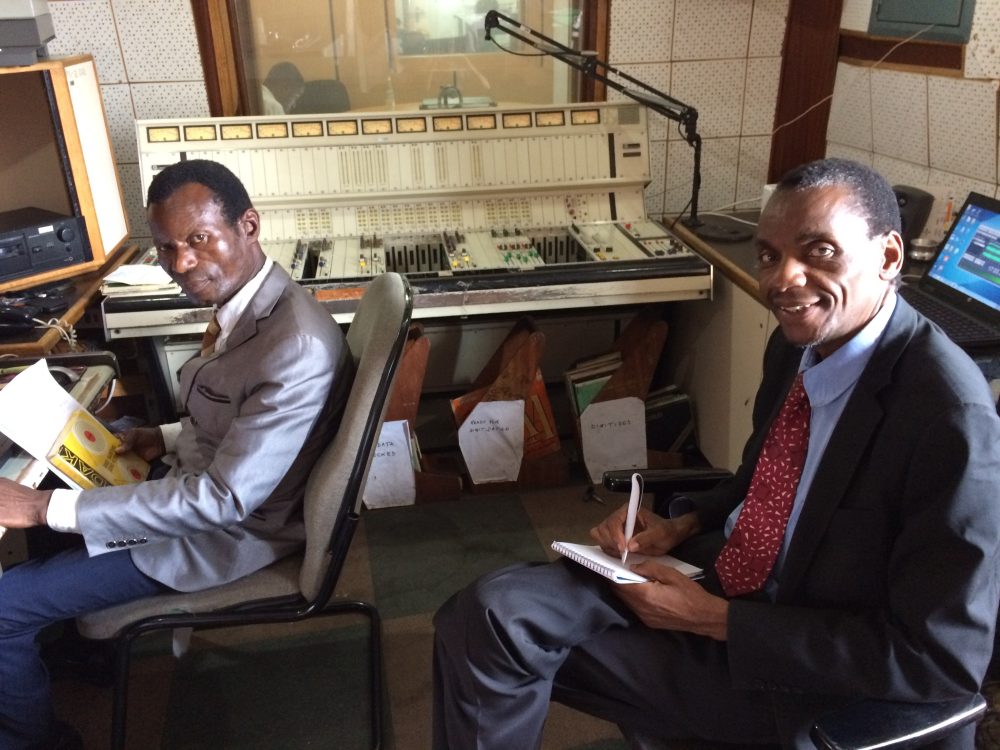 The music we play on this show has been digitized from old reel-to-reel tapes. That's thanks to a project facilitated by the Norwegian embassy in Malawi, and led by Norwegian radio journalist and music producer Sigbjørn Nedland.
Another way in which the treasures from the MBC archives are shared with a wider audience is through the collaboration with the AfricanPoems website, as the website's creator, Martin White explains.
We'll listen to some examples of Malawi's traditional music. This is the music of rituals, masquerades, sacred dances and initiation ceremonies that date from pre-colonial times, such as Gule Wamkulu or Ngulu Wa Mukhulu (The Big Dance)
We'll discover how the oral poetry traditions have inspired more modern Malawian poets such as Jack Mapanje, who can be seen reading some of his prison poems.
We'll also hear some of the guitar music that flourished in Malawi following World War II, as Malawian soldiers who had fought for the British in Europe returned home bringing back banjos and guitars with them. Malawian filmmaker Michael Mutisunge Phoya has produced a short film about one of these artists, Stonard Lungu, that provides more information about the artist and his life.