Trance inducing rhythms from La Réunion
In early June, the tropical island La Réunion, situated in the middle of the Indian Ocean, was the center of  two important musical events: the third edition of the IOMMA (Indian Ocean Music Market ) and the 10
th
Sakifo Festival. Although La Réunion is more than a 10 hours flight from Paris, it is still part of France. The official language of this overseas department is French, although most of the islanders speak Creole. The roads are an exact replica of those in mainland France, and in cafés you can order a breakfast of croissants and chocolat chaud (hot chocolate). You pay with Euros.  But- even though French culture is everywhere on La Réunion, the island is actually a fascinating mix of European, African, and Indian cultures.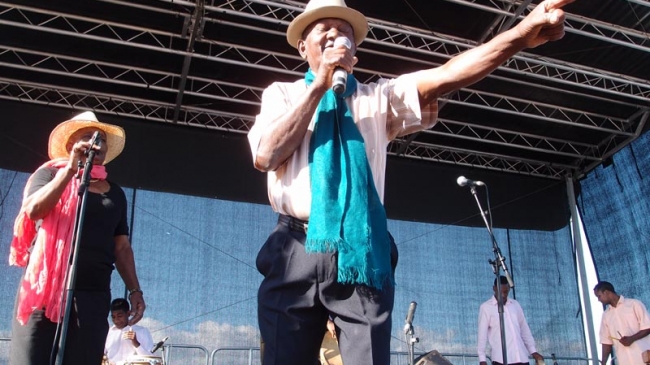 Maloya star Firmin Viry
La Réunion was colonized by the French in the latter part of the 17
th
century. The present-day population of 781,000 inhabitants is a mix of  French, Africans, Chinese, Malays, and Indians.  This modern and prosperous island  is largely dependent on tourism and financial support from 'la métropole' (mainland France). Showcasing the musical diversity of the 23 countries that border the Indian Ocean, the French organisation Scènes Austral, in partnership with the European Union and the Regional Council, presented the third edition of IOMMA, the Indian Ocean Music Market, which was held from the 4
th
till the 6
th
of June. After two successful editions, IOMMA has positioned itself at the crossroads of the music industry in the region. Over three days, more than 250 local and international delegates (festival organizers, promoters, artists, managers and journalists ) from South Africa, Madagascar, Mayotte, Maurice, the Seychelles, India, Tanzania, Australia, and (of course) France convened for a program of panel discussions, workshops, and music showcases. IOMMA producer Jérome Galabert explained: 'We want to promote the music of the Indian Ocean and enable artists to get exposure and to export themselves to major new markets throughout the world. IOMMA also offers help to Indian Ocean entrepreneurs  and  companies to find new markets within the region and worldwide. We have to raise the level of the professionals in our region. That's why it's very important to share our experience with the rest of the world. We also need to keep the IOMMA small. I don't want IOMMA becoming a new WOMEX or Babel Med'.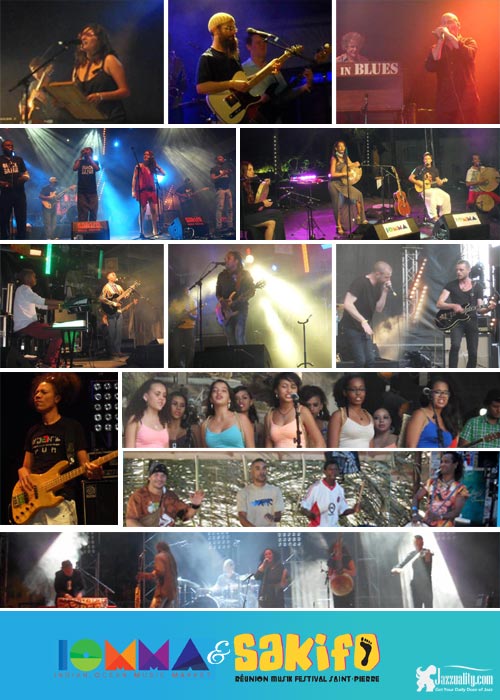 IOMMA presented twenty bands from the Indian Ocean, from traditional to urban over a four night stretch. Reunion's signature music style,
maloya,
could be heard in many variations. Maloya is a traditional music heavily based on percussion, and is usually sung in Creole. It dates back to the days of slavery, when Africans were forced to work on the island's sugar plantations.  Maloya was banned by the French until 1981 because of its strong association with Creole culture, autonomist beliefs and links with the Communist Party of Réunion. Since then quite a few  Réunion artists began rediscovering their musical roots,  mixing
maloya
with such other genres as sega, zouk, reggae, jazz and rock. Nowadays the leading exponent of the maloya is singer and poet Danyèl Waro, who has enriched the trance inducing rhythms with poetic lyrics and political messages. In 2009 maloya was deemed to have met the UNESCO criteria for inscription on France's  Representative List of the Intanganible Cultural Heritage of Humanity. The music's power was ably demonstrated by a truly impressive performance gfrom the rising star Tiloun, the' Giant of Maloya'. Concerts of  the charming ladies Yaëlle Trules and  Maya Kamaty, who both mix maloya with pop and folk, showed that La Réunion has a lot of young talented artists. Accordionist Régis Gizavo (Madagascar), the South African psychedelic rock band The Brother Moves On, and the Chinese electro-pop disco trio Nova Heart underlined the international character of the showcases, which were accessible to everybody.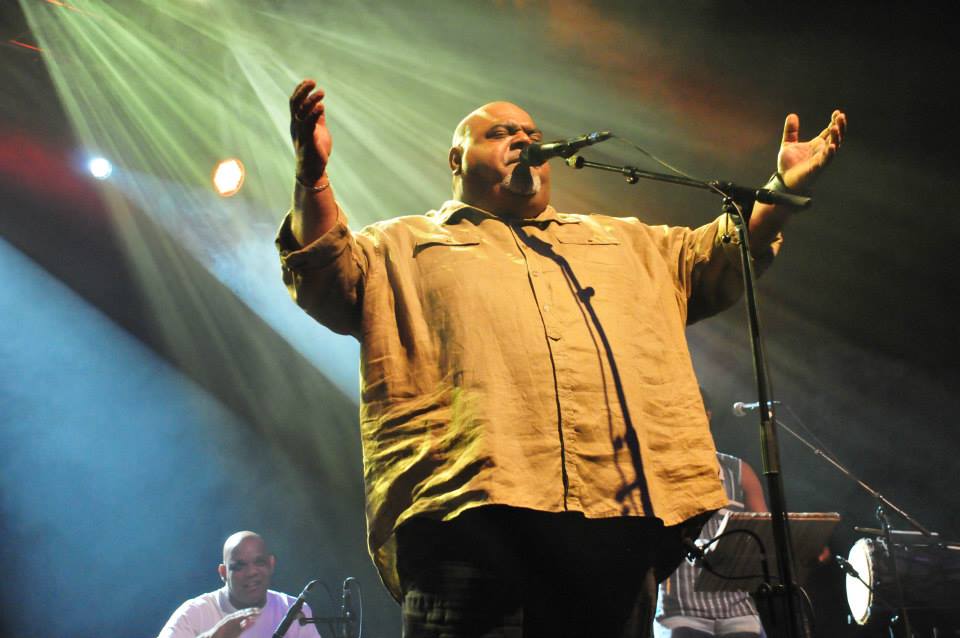 Tilon- the giant of maloya
Immediately following IOMMA was the 10th edition of SAKIFO ( Creole for 'This is what you need') ,  a four night public festival held in a 4.5 acre park on the beautiful beaches of St. Pierre. This festival, spread across six stages, is also run by Jérome Galabert and was attended by approximately 20,000 people.
The music offered  ranged from local fanfare and maloya to such international acts as festival opener Manu Chao, funk from the Hypnotic Brass Ensemble (USA), Congolese soukous from Black Bazar, French pop-rock star Cali,  Malian superstar Salif Keita, hip hop from Cody Chesnutt , high energy tsapiky from Jaojoby (Madagascar), and  Californian roots reggae from Groundation. Despite this great line up, I spent most of the time in the very cozy Salle Verte, a simple hut made of bamboo leaves, where local maloya musicans, including Tiloun, came together for hours-long jam sessions. The energy that those musicians evoked was truly incredible.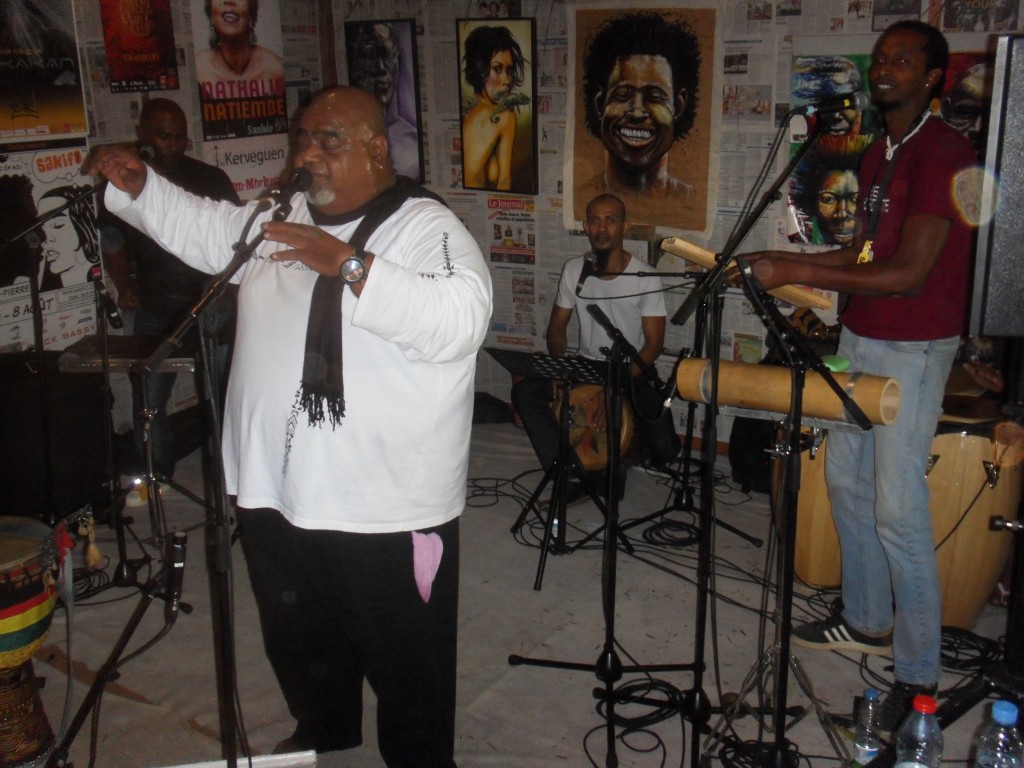 Tiloun performing in Salle Verte
Creole poetry, maloya, rock and trance were the lyrical ingredients utilized by the popular Réunion singer Nathalie Natiembé.  Christine Salem, a queen of maloya, gave a mindblowing performance, using her powerful deep voice to resonantly delivered songs in Creole, Malagasy, Comorian and Swahili, while subtly mixing Indian Ocean and African rhythms. Accompanied by three tight percussionists, the passionate Salem delved deeply into the traditional music and rhythms of both her native island and the entire Indian Ocean. The unforgettable week at La  Réunion ended with a free concert on Sunday morning  from the 78 years old maloya veteran Firmin Viry, who gave an energetic performance on  a stage situated right on the beach of Terre Sainte. The crowd was driven mad by this incredible charming performer, who was spurred on by up to 10 percussionists and support from Danyèl Waro, Tiloun, and Maya Kamaty. Maloya, which once barely hung on as a half-remembered folk tradition, is clearly more alive than ever.
-Bastiaan Springer,  producer for Radio 5 in the Netherlands and world music journalist