If you heard our recent show, "The Nature of Trance," you probably know that the hypnotic, transcendental powers of music are a thread that connects musical cultures throughout the world. Now usually, if you wanted to actually experience the power of trance in the flesh in NYC, you would either have to know somebody (who knows some
loa
) or you would probably be out of luck. Now, we don't know any loa per se, but we do just happen to have tickets to the next best thing: NYC's
"A World in Trance Festival."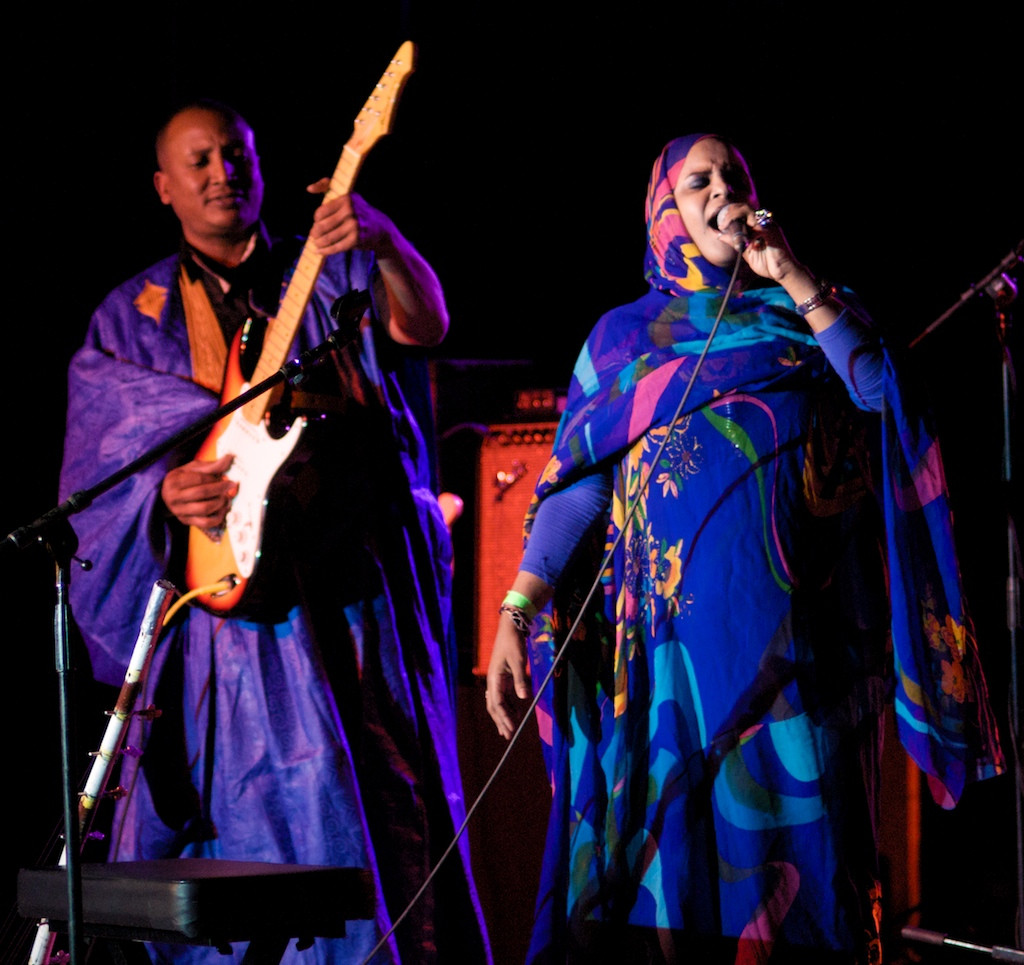 On April 30, we are giving away tickets to see the astounding Nourah Mint Seymali. We featured her in our recent program
"NYC: Musical Metropolis,"
and her powerhouse second album just reinforced the fact that she is one of the most astounding live acts we've seen in years.
AND THEN...
On May 2, we are giving away tickets to see Hassan Hakmoun, a Gnawa musician whose powerful band splits the difference between psychedelic rock and traditional Moroccan rhythms. For a chance to win a pair of tickets to either show, send an email to info@afropop.org with the subject heading TICKETS.