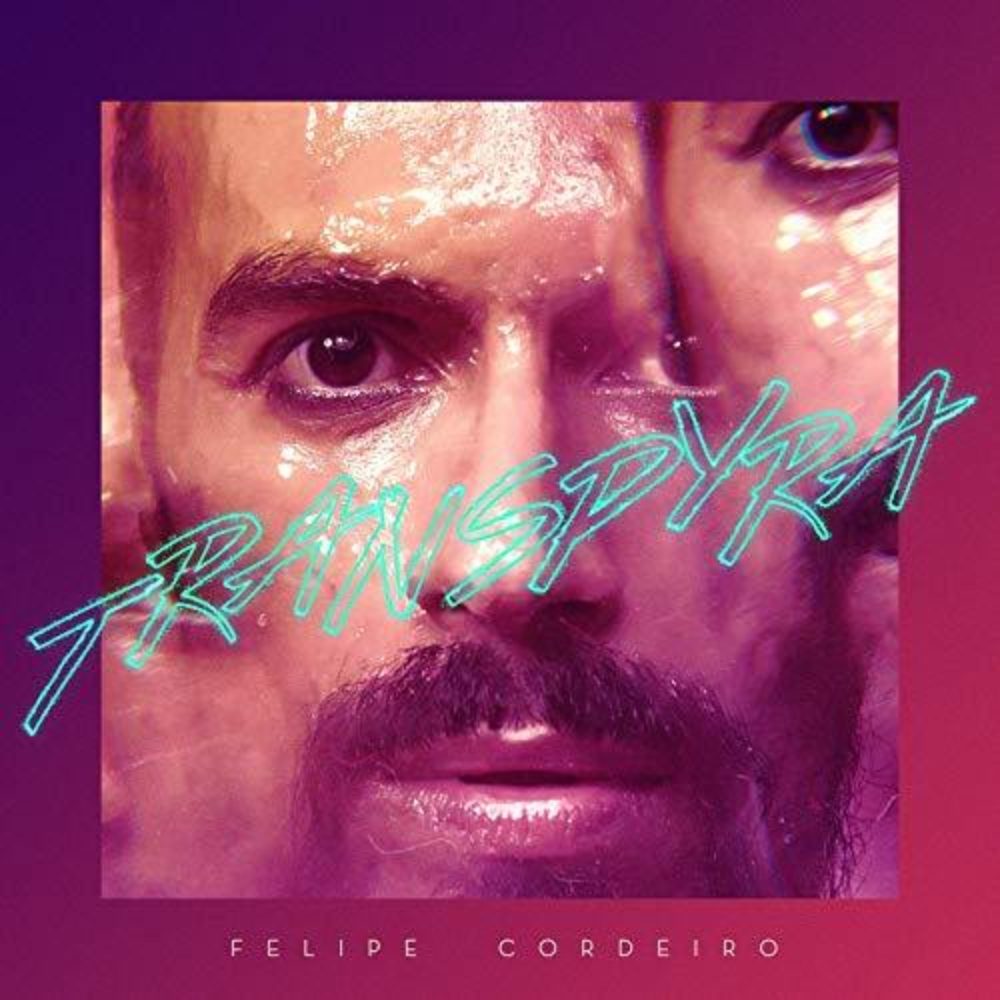 Felipe Cordeiro is a second-generation Brazilian guitarist, singer/songwriter, whose latest album, Transpyra, continues his career project of putting guitar in the center of dance music, and putting northeastern Brazil in conversation with its neighbors. Transpyra is an album of guitar workouts, that slide in and around the beat, with a sound related to, but never derivative of, vintage Caribbean and South American guitar pop, not only Northeastern Brazilian but old Peruvian and Colombian cumbia and Haitian guitar kompa groups. Música Popular Brasileira (MPB, or Brazilian popular music) is known for pastiche, dating back to Tropicalia bands bouncing British Invasion fuzz over batucada percussion, but hailing far from Brazil's usual culture centers—Rio, Bahia and Sao Paulo—Cordeiro makes a mood board for a Caribbean Brazil.
If you know your Brazilian genres, Cordeiro plays for you. The band's Northeastern credentials are burnished on Transpyra by Dona Onete, a legend of Amazonia who coined her own genre carimbó chamegado and now reigns as an elder stateswoman of Predeira. She takes the second verse on the swaggering "Onde E Que Eu Vou Parar." Cordeiro likes taking the old forms and messing with them. Since at least his 2011 album Kitsch Pop Cult, he has tweaked lambada, brega, electric carimbó, boi bumba and guitarrada. His father, Manoel Cordeiro, is well loved for his own spritely guitar lambadas, and Felipe takes this approach but adds in elements of new wave and reggae—synthesizer lines and swirling delays on vocals.
Perhaps more than ever, Transpyra takes various genre influences and turns them into Felipe Cordeiro songs. Over 11 tracks, he chews up Northeastern Brazilian music and puts it right through his Fender reverb tank—resulting in a record of slick spy movie melodies that get stuck in your head. I can't tell which guitar is being played by Felipe and which by Manoel Cordeiro, but the interplay between the guitars is a lot of fun.
It's a retro-groove sort of record, but you wouldn't mistake it for something old. A chorus of brisk and modern "la la la"s carries "Demais" back to its cumbia-guitar hook and into a bridge where Cordeiro yelps like The Cure's Robert Smith, counterpoint to a sugary synth line. "Ja E" has that laid-back, wavering chorus on the guitar, like a Mac Demarco track that wandered too far south. In "Perfil" a flickering tape—or maybe a digital stutter?—turns into a hook. Now performing in iridescent jackets and floral prints, whenever a Cordeiro song reaches a crossroads, they steer towards whatever they think will be most fun. On "Primavera Mestica" swirling dub delays on the vocals are pierced by melodic stabs from the guitar that finally converge in a nigh-four-on-the-floor –or as close to four-on-the-floor as Cordeiro gets. He is Brazilian after all.