Tyler Mitchell and Marshall Allen on Non-Sun Ra Arkestra Free Jazz Workout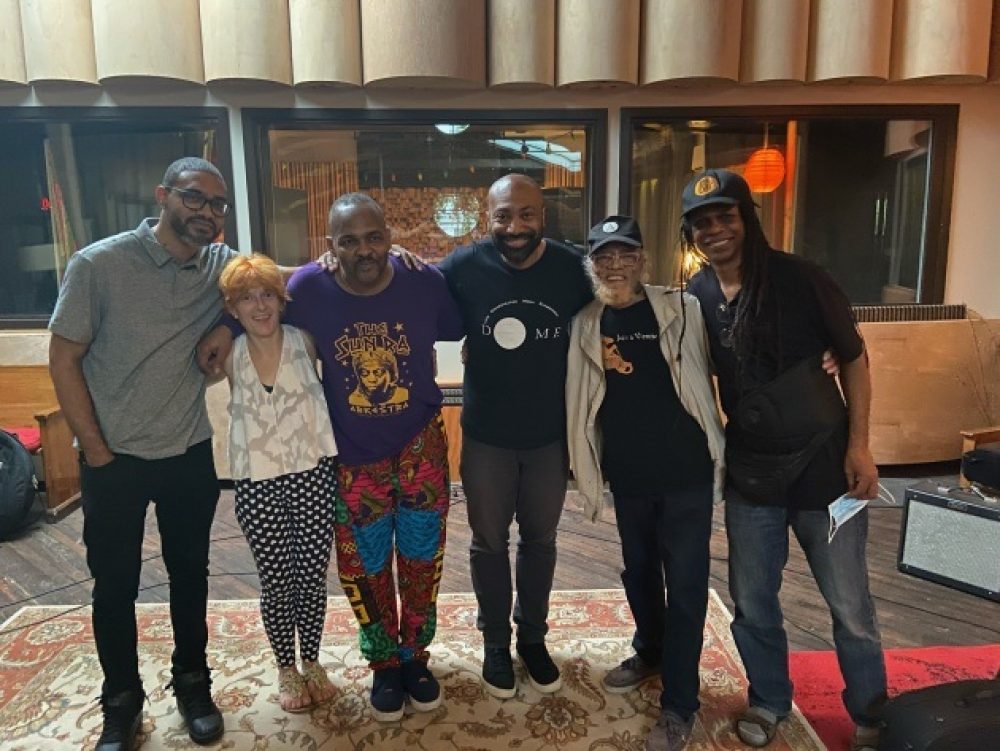 One of the delights of the renewed interest in Afrofuturism over the past few years has been the refreshed appreciation for the Sun Ra Arkestra. Since their founder, namesake and bandleader Sun Ra ascended from this earthly domain in 1993, the group has continued exploring the outer reaches of free jazz in their trademark Afro-space age outfits, under the direction of alto sax player Marshall Allen. Still exploring at 97 years old, Allen appears on a new tune from an Arkestra alum.
Tyler Mitchell played bass with the ensemble in 1985, and while recording his new album, he brought in Allen along with Arkestra percussionist Elson Nascimento. Playing Sun Ra and Marshall Allen tunes as only a six-piece group, the album is titled Dancing Shadows, and it comes out on Jan. 28 via Mahakala Music.
You can hear the title track right here: