Lincoln Center Out of Doors: An Interview With Bill Bragin
Afropop's Sean Barlow spoke with Bill Bragin, director of public programming at Lincoln Center, about this year's Lincoln Center Out of Doors season. Running until Aug. 10, the series presents free concerts at the Damrosch Park Bandshell on the Lincoln Center campus.
Sean Barlow: Congratulations, Bill, on another innovative season.
Bill Bragin
: Thank you very much. We're very excited about it.
Let's start with your Larry Harlow show, a Latin opera, on July 23. Tell us about that.
Larry Harlow was one of the real architects of the Fania Records sound, and this is the 50th anniversary of Fania, so we have a few shows that make reference to that. Both that show and our tribute to Pete "El Conde" Rodriguez.  Larry wrote and produced about 200 albums for
Fania and in the early-to-mid '70s, he was really looking to push the ambitions and the boundaries of the music and created two long-form extended works. One of them 
La Raza Latina
. His salsa suite was  released in 1977 and we presented its New York debut a few seasons ago. It was the first time he ever did it in his hometown, and Reuben Blades was the lead singer. It was one of the largest crowds we've ever had in the history of the festival. And so when we were talking to Larry, his other dream was to bring back 
Hommy,
 which he originally premiered in 1973. It's a Latin opera and as the name indicates, it was actually a response to the Who's 
Tommy
, the rock opera. The idea was to create a concept opera within the salsa vernacular and it actually premiered in Carnegie Hall. It was performed twice there and twice in Puerto Rico and has not been presented live in over 40 years. At its time it was a really influential work. Celia Cruz was featured in the piece in the role of La Gracia Divina which is sort of a parallel to the Acid Queen role in Tommy. And at the time she had been considered sort of passé.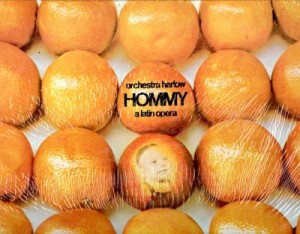 The mambo heyday had ended and it was her performance in
Hommy
that really launched her back into the public eye as a popular singer. She had a big hit with the song she did in the show and yet it has not been done in four decades. So this is, I think, a very significant  remapping of the piece. And he put together a really fantastic cast of some of salsa's finest singers of our day, including Celia's niece Lisett Morales who is going to reprise her aunt's role. Ray de la Paz from Spanish Harlem Orchestra. Adonis Puentes, the great  Cuban singer who was part of
La Raza Latina
when we did it. And Michael Stuart,  who is also going to be performing an opening set. And then Larry's colleague from the Fania All Stars, Roberto Roena, is also going to make a special appearance.
I'm curious... the original production of Hommy that was shown here in New York and then twice in Puerto Rico, was it seen as a success or just too expensive to mount?
It  was a success. It unleashed hit records but it's huge. It's a full symphony orchestra. It's a combination of a large salsa band plus orchestra and chorus. So it's a very, very large undertaking. I think we're going to have close to 100 people involved in the production. So it's a very ambitious thing. It's even more ambitious to do it outside, but, you know, Larry just wrote
an autobiography that hopefully will be published soon. I think he's really looking at making sure people have a chance to understand the ambition of all he has contributed to Latin music and having this piece performed at Lincoln Center is a really huge deal for him. And it's a great opportunity for  New York.
Sounds great. Now let's just jump to globalFEST coming to Lincoln Center on July 27. You're one of the founders of globalFEST for the last 11 years. Is that right?
That's right.
Congratulations for extending it to Bonnaroo and other large venues where there are music lovers who might not be aware of worldly music. 
Yeah, we've somewhat tongue in cheek referred to our mission as "infiltration." But I think the idea is to bring the kinds of artists that we work with at globalFEST into contexts where you've got musically curious audiences who are open to a lot of different sounds, but might not otherwise encounter these artists.
Right,  and the big success in this season 2014 is that Noura Mint Seymali was seen for the first time by most people at globalFEST in January (at the APAP conference of arts presenters) and here she is at SummerStage this summer and touring North America. So that's the way it is supposed to be. Artists make a big splash at globalFEST and get some work across North America.
Exactly, and really the main function of our showcase in January at Webster Hall in New York is to catalyze touring and that's during the Performing Arts Presenter's Conference. We do a similar showcase at South by Southwest with, again, the same goal. This is one that's much more oriented to the fans as opposed to the performing arts field. And in a certain way, it's a way for us to show to the world that globalFEST as an idea that can overlay really successfully with other existing events. For Lincoln Center, one of the things it allows us to do is we've got so many different stages and performance
spaces on the Lincoln Center campus that typically we use during different parts of the day. So we've got our first concert in front of the performing arts library and the Lincoln Center theater, which we often use as our daytime stage, and then we have the Damrosch Park Bandshell which we often use in the evenings.  So when we have a weekend event, we might start at one plaza and then have the audience go to the other. What the globalFEST format allows us is to have three stages running simultaneously. And so we're using both of those stages with  overlapping sets and we needed a third stage, and so we created one where there's never been a performance before. Essentially, there's a driveway that runs along Columbus Ave. that leads down to the parking garages. And it's this really interesting, somewhat futuristic, architectural space that nobody ever thought of as a performance space. So we decided to turn that into our underground dance club. Literally underground. we're going to have artists who are more electronic and DJ-oriented down there. So we've got those three spaces which should be running simultaneously. We're also collaborating with the Film Society of Lincoln Center and there's  going to be three-film screening series, including
The Last Song Before  the War
, which focuses on the last Festival in the Desert in Timbuktu
before the Islamist takeover in 2012. And it includes people like Tinariwen, Khaïra Arby, Vieux Farka Touré, and Tartit who are all featured in the film. There's another documentary called
Journey to Jah
and then
Brasslands
which is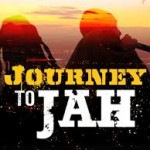 about Zlatne Uste in New York,  Serbian-style brass band who go to Guca, the most important Serbian brass band festival. And then we're   doing the family matinee. I think one of our goals in general is expanding the audiences for world music is to get to kids while they're young, to realize that whether it's in a language you understand or not, that the music is something they can really connect with. So two of our  bands, M.A.K.U. Soundsystem, this fantastic Afro-Colombian band, and Banda de los Muertos, who do Mexican-style brass band music are also going to perform afternoon, family matinees. And then we've got Baiana System from Bahia, Brazil who are going to be doing two sets. They will do one set with their full band and then they're doing a second set in more of a sound system format that's going to be more DJ and dub driven. We've got Pupy Los Que Son Son. Pupy was one of the co-founders of Los Van Van as pianist and songwriter. And especially with the passing of Los Van Van's Juan Formel,  I think his band very much can hold that torch. And also Emil Zrihan who is just an unbelievably talented singer, born in Morocco, now based in Israel who mixes Moroccan
mawals
with Jewish cantorial music and Arab-Andalusian influences.
I'm really looking forward to seeing Emil Zrihan. What a blow-away singer. We have not seen him much in New York.
Emil hasn't been here in about a decade. The very first WOMEX that I went to was  in 1996, and he was one of the artists that sort of broke out from that year. At the time we ended up working hard to bring him to SummerStage when I worked at there [as artistic director], so when Isabel Soeffer and Shanta Thake [globalFEST co-producers] and I were talking about artists that we wanted to bring for this other kind of globalFEST that's less showcase oriented, we just decided he's one of the greats on the planet, and that he needed to be heard in New York again.
Bravo
.
I'm looking forward to that. Let's switch gears to tribute to Pete "El Conde" Rodriguez on Aug. 3.
We've worked for many years, several decades, in collaboration with the Caribbean Culture Center, African Diaspora Institute, and they put together incredible shows that delve into important musical and cultural traditions that really represent their breadth and expertise, so this was the project that they developed with Cita Rodriguez, who is Pete's daughter, and her brother Pete who is a trumpeter and is also part of the program as well as another all-star lineup. Cita has sung at Lincoln Center before. She was a part of Midsummer Night Swing with the Mambo Legends Orchestra about two seasons ago, and she's just a phenomenal powerhouse singer and her father was one of the most influential
soneros
in the history of salsa, you know, one of the key figures in Fania, and it will include appearances by Johnny Pacheco, Fania's founder, whose public appearances are very rare these days. That really speaks to the personal nature of the event.
Definitely. And several of your colleagues at SummerStage and Celebrate Brooklyn are of course doing tributes to Fania Records as well. You're young, how did you come to know Fania and why do you think it's important for salsa and New York City and the world for that matter?
Well, I probably came to know Fania through Ruben Blades and Willie Colon. I think the first time I heard Ruben was when he opened for Joe Jackson in Madison Square Garden and I think it was the Night and Day Tour or the Body and Soul Tour  in the early '80s, and so that was my introduction. And I think that sort of process of salsa being presented to non-salsa audiences is important. I think that the same kind of way we mix artists and styles in different ways, I think that's been such an influence in opening me up to new music. So that was my first encounter, and then I worked with Willie Colon at the Boston Globe Jazz Festival, and I think that's where it started for me. And I think the reason it's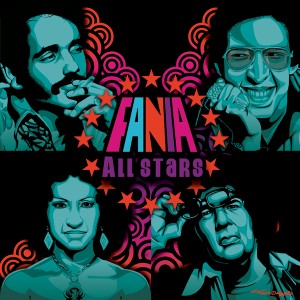 important is that it was such a New York phenomenon that became a global phenomenon.  The roots of salsa are in Cuba and Puerto Rico, and tracing back to traditional elements from Africa, if you go all the way, but the specific mix and that sort of Fania sound of
salsa dura
  is something that was really developed in New York City so that this is not music that's out there. This is a homegrown sound that reflects lots of artists whose own roots are throughout Latin America. And so I think it makes sense that New York City and all the festivals would be celebrating the Fania sound in a big way at this half-century milestone. It had its peak, you know the Fania All Stars were selling out Yankee Stadium , and they went to Zaire (Congo), which it was called at the time for the Rumble in the Jungle and so this was really the huge part of  New York culture and a huge gift to the world.
Fantastic! OK, well once again, congratulations Bill.
Thank you, there's just one other show I wanted to make sure that I have on your radar, and that is the Batalha do Passinho which is the "battle of the little steps." It's a dance style that has come from Rio that's come out of
baile funk
scene in the favelas in Rio that  over the past seven or eight years or so it has started to spread like wildfire across Rio and across the country. Especially as  youth in the favelas got access to YouTube through cell phones and mobile technology. And so it's a battle dance  that has a lot of connections to hip-hop dancing and elements of samba and
frevo
and it's reached the point where  TV Globo, Brazil's largest network, televised the national finals last year where they have, like, early break dance battles, two dancers facing off and each doing short routines which are then judged. And this style of dance, at this point, some of the videos that are shot on camera phones are getting 300,000-400,000 views on YouTube. There are some videos that have as many as 40 million views. There's a documentary about the scene that we're going to be showing for free on the 22nd of July in our atrium space and then we're having a dance party connecting them to some of the New York  hip-hop and house dancers and making these connections. And then we're going to be presenting them in performance for the first time ever in the U.S. So I think again it speaks again to the way that American music is a big influence and American dancing: hip-hop dance and Miami bass and New York electric hip-hop via Afrika Bambaataa all filtered through the funk baile and then they put on a really distinctive
carioca
flavor on it. And so this is going to be the first time it comes here and I think, you know, we've seen the impact it has when the homegrown Brazilian artists and scene is brought to New York and how it reverberates back home and I think we're expecting a similar kind of response here. I think that embraced in the U.S. will have even more of an impact.
OK Bill. We'll see you out there on the Plaza.
Thank you much, Sean. I'll see you soon.
For more information, go to the Lincoln Center Out of Doors site:
http://lcoutofdoors.org/