Wake Up Madagascar: On the Road in North America!
The "Wake Up Madagascar" tour has begun, offering North Americans a rare opportunity to hear and see top-notch live music from the fabled musical Indian Ocean island that is the focus of a large part of Afropop's work in 2014. The tour title references its goal to raise awareness about the ongoing destruction of rainforests in Madagascar. But the primary mission of the tour is music, and it will deliver. We can attest once again to the awesome power of
salegy
dance music pioneer
Jaojoby
and his incomparable band.  We heard them at the man's own Jao's Pub in Antananarivo, and will soon hear them at Joe's Pub in New York (July 22).  
Saramba
, the group led by Eusebe Jaojoby's wife Saramba, offers a more feminine, but equally feisty take on the irresistibly joyful 12/8 dance music that is salegy.
Razia Said
is America's foremost Malagasy singer/songwriter, and leader of a fine band that will preview songs from Razia's upcoming CD (
Akory
, out this September) on the tour. And
Charles Kely
, an innovative singer/songwriter and ace guitarist, showcases the more progressive side of Malagasy roots pop.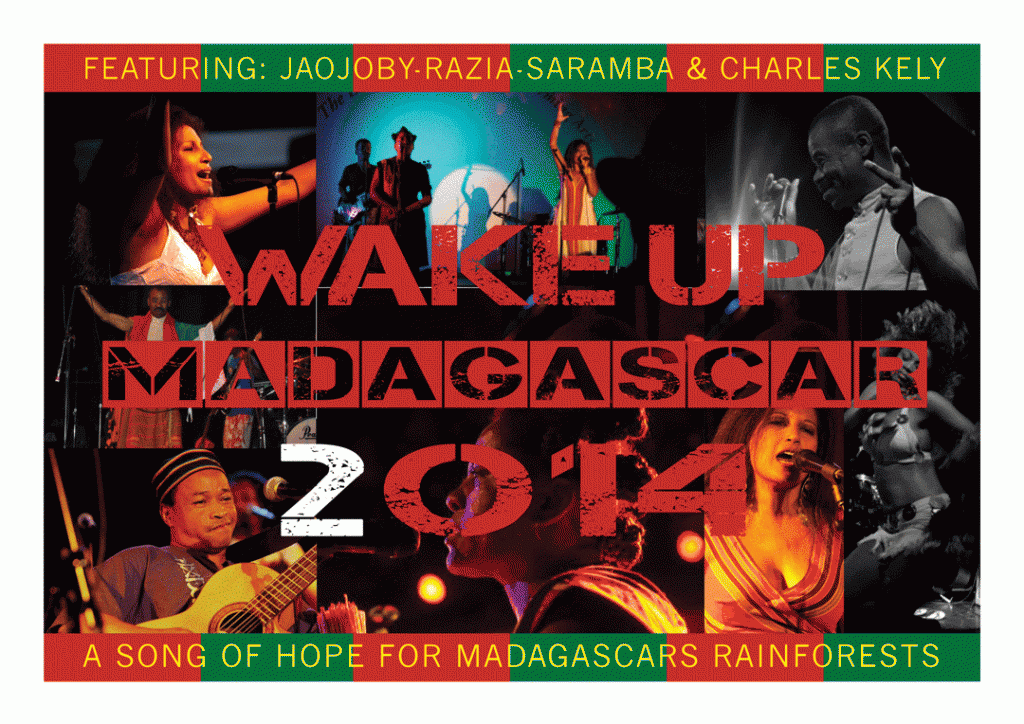 This show has Afropop's highest recommendation.  Catch it if you can! July 13: Old Town School of Folk Music 4544 N. Lincoln Ave. Chicago, IL 60625 July 16: Nuits d'Afrique Festival Cabaret du Mile End 5240 ave du Parc Montreal, Quebec (514) 563-1395 July 18: Toronto Harbor Front Festival Harbourfront Centre 235 Queens Quay West Toronto, ON, Canada M5J 2G8 (416) 973-0530 July 19: Yoshi's 1330 Fillmore St. San Francisco, CA 94115 (415) 655-5600 8 p.m July 22: Joe's Pub 425 Lafayette St. New York, NY 10003 9:30 pm July 24: Ginny's Supper Club at The Red Rooster 310 Lenox Ave. New York, NY 10027 July 26: Lee Center Kaufman Auditorium 1108 Jefferson St. Alexandria, VA 22314 July 29-30: Music and Dance Workshops Madison, WI July 31: Madison Center Park Festival 215 S. Brearly St. Madison, WI 8:30 pm