Watch Georges Collinet and Samba Mapangala on Stage in Maryland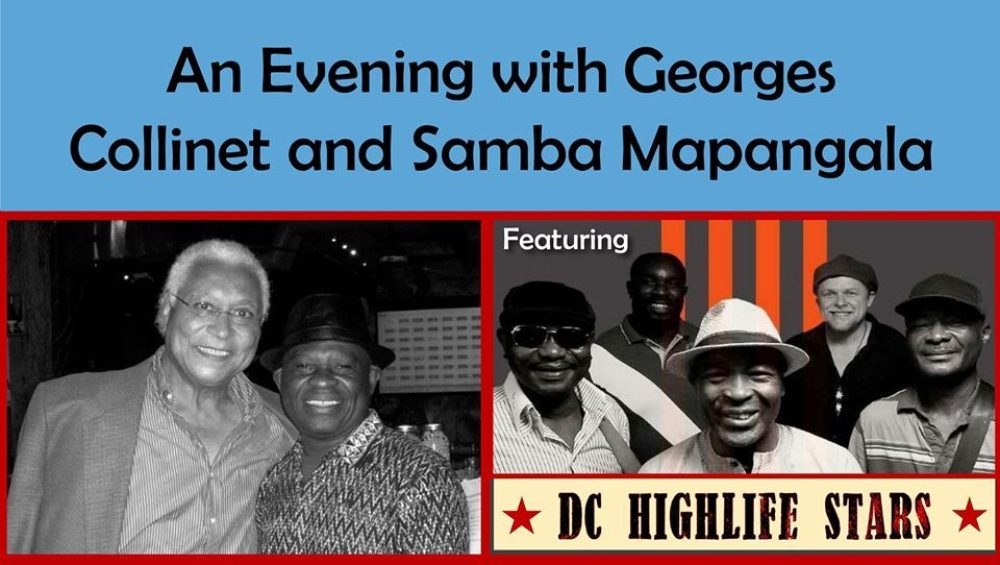 If the end of your summer is anything like mine, a quick trip to November would be welcome, so we're heading back to the good ol' days of late 2019, when people could get together to see a pair of legends in person.
Back on Nov. 22, our own Afropop icon Georges Collinet traveled to the Takoma Park Community Center Auditorium outside of Washington D.C. to talk about his 50-year career in broadcasting on Voice of America and hosting Afropop Worldwide.
That'd be enough, but he was joined by someone whose career is as storied as his own: Samba Mapangala, who began singing in Kinshasa in the '70s before moving to East Africa and finding his widest acclaim as the voice of the Kenyan group Orchestra Virunga. Backed by the DC Highlife Stars, the night was downright vital.

Check out the whole event right here: