Welp, "The Economist" Is Getting Into Burna Boy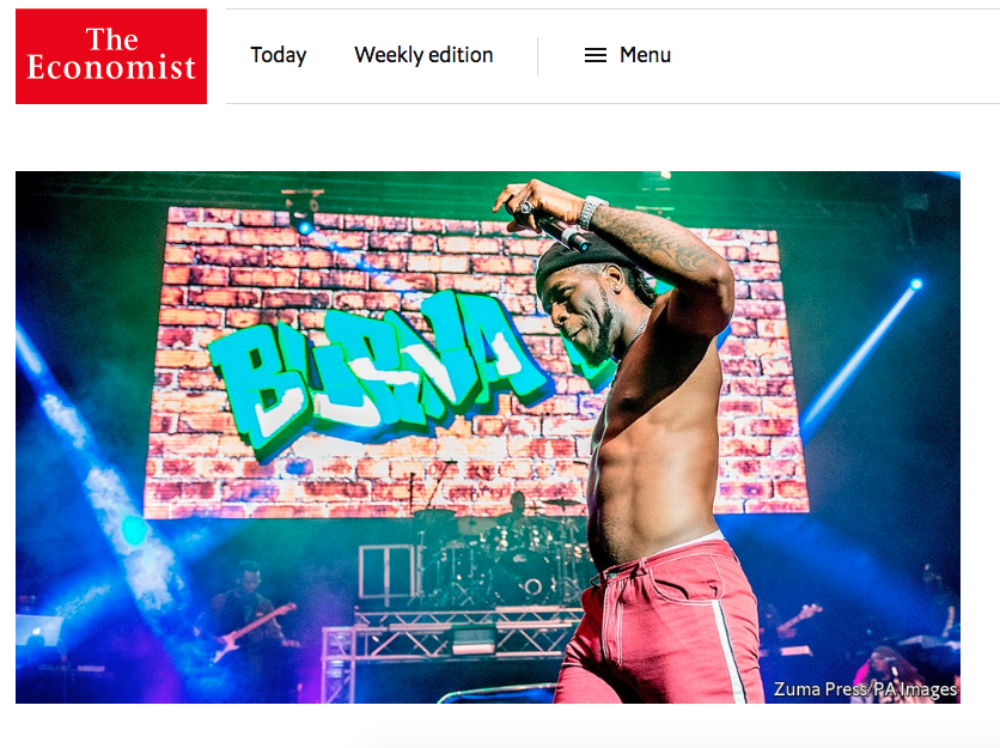 O.K., which one of you sent a copy of Twice As Tall to your stuffy British stock-trading cousin? His favorite weekly magazine, The Economist, just posted a feature that opens with a profile of Burna Boy and looks at Nigeria's growing cultural impact, across the continent and across the world.
Read the feature right here, if you can slip behind the paywall.
Of course, it's not news to Afropop fans, who know that the world's sixth most populous country is a fount of film and television from Nollywood, as well as Afrobeats music that has the rest of the pop world taking notice and scrambling for features.
But we're not complaining—with recognition from the establishment Anglo-American media, the odds are we can get more international releases on our Netflix and more attention for the artists we love. Get ready to see a lot more Brooks Brothers haberdashery at the shows when they start back up.