White Light Festival Preview--Jordi Savall: The Routes of Slavery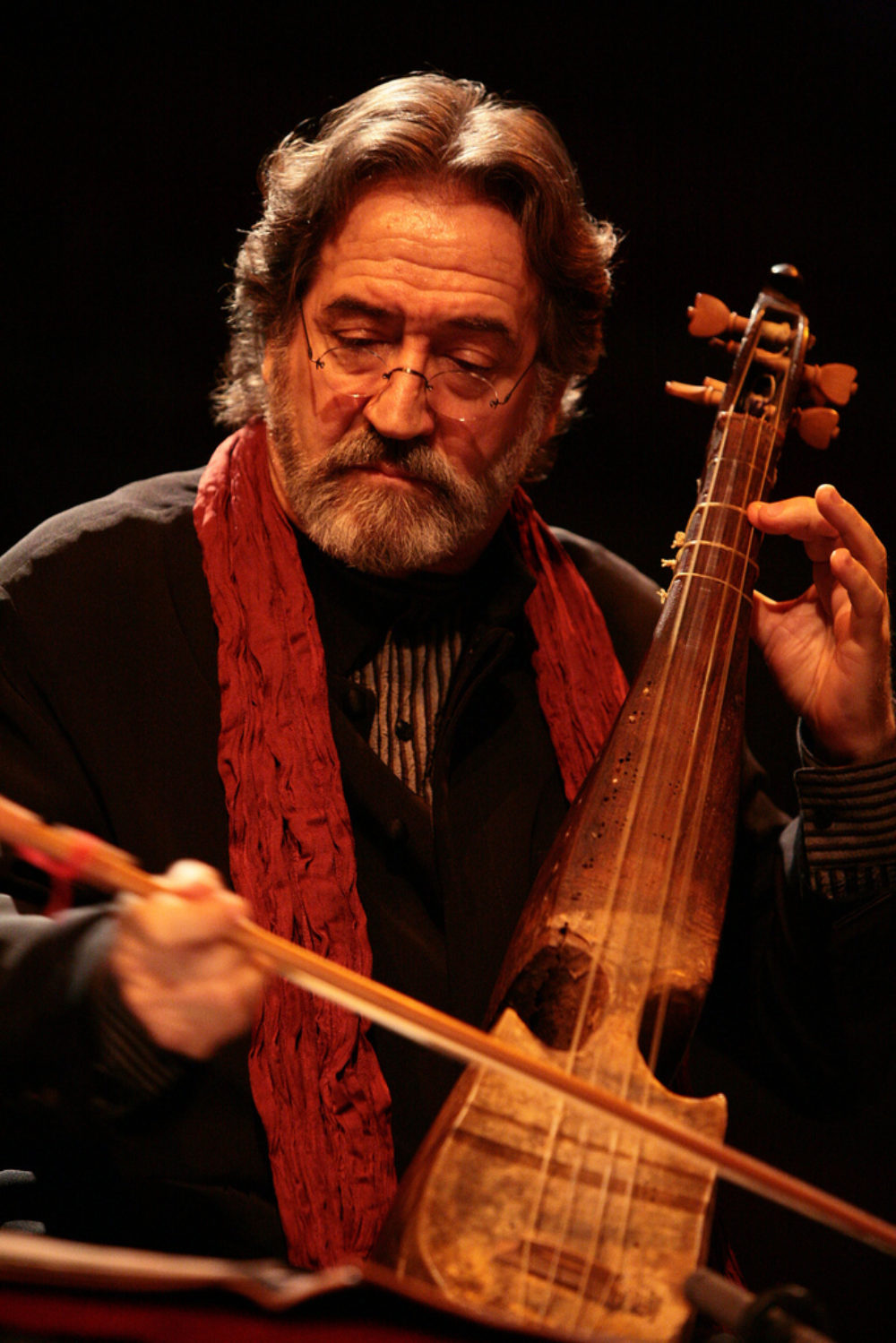 Lincoln Center's White Light Festival is an annual celebration of humanity through multicultural music. The themes within its performances give insight to universal topics that bring us closer as a people. This year's festival puts a strong focus on faith, as artists from all walks of life come together to share a journey that reminds us of those who have sacrificed for our freedoms. The festival will feature six different showcases with the last hosted by global music icon Jordi Savall. This Grammy Award-winning composer is an expert in classical and Renaissance music, and well known for popularizing viol instruments in contemporary recordings. As a well-traveled conductor, Savall continues to inspire and provoke nostalgia throughout performances that paint pictures using the sounds of peace.
On Nov. 15, audiences will gather for the musical storytelling of "Jordi Savall: The Routes of Slavery." This show exhibits the power of triumph and resilience of the human spirit as musicians representing Africa, Europe and the Americas pay tribute to their ancestors' legacy of culture and liberty. Jordi Savall will direct this event as other artists collaborate to illustrate memoirs of the enslaved people who remain unforgotten. Because this performance is so diverse, it symbolizes the connection that we are all living, remembering and celebrating as one. Through the messages interpreted from the performances, we are given an opportunity to discover different worlds of people who share the same joys, pains and dreams. This extraordinary collaboration is dedicated to giving thanks and paying respects to those who envisioned a world where this kind of togetherness is possible. The show begins at 7:30 p.m. in the Rose Theater, Jazz at Lincoln Center's Frederick P. Rose Hall.
Here's a peek at some of the other artists who will be on stage at "Jordi Savall: The Routes of Slavery."
Kassé Mady Diabaté
Representing Mali, Kassé Mady Diabaté is recognized as one of West Africa's finest singers. His music incorporates Malian values and traditional melodies inviting his audiences to tap into the essence of his cultural heritage.
Iván García
Representing Venezuela, Ivan Garcia will be playing the bass guitar alongside other various artists.

The Fairfield Four
Known best for their appearance at the end of the film O Brother Where Art Thou, this Grammy Award-winning gospel group's musical mission is to continue to praise and share the sounds of the southern blues.
Driss el Maloumi
Representing Morocco, Driss el Maloumi, an award-winning artist, is an expert in both classical Middle Eastern music and Western music.
Rajery
Representing Madagascar, this one-handed artist known as the "Prince of the Valiha," shows his passion for music as he plays with heart and determination as a self-taught musician.
Adriana Fernández
Representing Argentina, this soloist hones in on her skills as a world-traveled soprano.
Mamani Keita
Literally meaning "grandmother," Mamani Keita lives up to her title as a traditional artist from Mali. Her performances on stage have transitioned from being a backup vocalist to lead vocalist.
Zé Luis Nascimento
Representing Brazil, this percussionist combines his knowledge of dance and music to create unique rhythms that entice performers and audiences alike.
Ballaké Sissoko
Also representing Mali, Ballaké Sissoko comes from a musical family. He is well known for his talents in playing the kora, a 21-string lute-bridge-harp used mostly in West Africa.
Maria Juliana Linhares
Also representing Brazil, this soprano brings her values of music on stage as a teacher and powerful vocalist.
Hespèrion XXI
Representing America, Hespèrion XXI is an international ensemble conducted by Jordi Savall, with his wife Montserrat Figueras singing as a soprano in the group.
La Capella Reial de Catalunya
Also representing the U.S., this American ensemble of soloists is heavily influenced by traditional Catalan and Spanish music. Their repertoire is also conducted by Jordi Savall.
Narrated by John Douglas Thompson, this unique concert will also feature the other artists below.
Ada Coronel, Enrique Barona, and Ulises Martínez (Mexico)
Tanti Kouyaté and Nana Kouyaté (Mali)
Leopoldo Novoa (Colombia)
Get your tickets here to become a part of this amazing experience, and stay tuned with us at Afropop to see more previews of the festival's featured artists.