LAST WEEK! Win a trip for two to NYC to celebrate Afropop's 25th anniversary at SummerStage--Central Park
Win a long weekend trip for two to New York City to celebrate Afropop's 25th anniversary with host Georges Collinet at world famous Central Park SummerStage, featuring performances by Oliver "Tuku" Mtukudzi, legendary soul man of Zimbabwean music, and Fatoumata Diawara, a bold new voice from Mali, and the Krar Collective on July 21st. 
Summer is Afropop's favorite season in New York. The live music is fantastic and plentiful! One lucky winner will get two air tickets from anywhere in the continental U.S. to experience summer in our fair city, serenaded by world class Afropop artists at
SummerStage
in the heart of Central Park. Four day, three nights hotel accommodation provided by
Grace Hotel
. Must be able to travel the weekend of July 19-21
st
.  Also featured is Brazilian tecno brega diva Gaby Amarantos and Planet Hemp at SummerStage 7.20. Winners will get a chance to party with Afropop's Georges Collinet as we celebrate Afropop's 25 years on public radio. And winners will also get to meet artists back stage. [simple_newsletter name="true" terms="#contest-terms" terms_text="I agree to the terms and conditions listed below" button="Sign me up!" thanks="Thank you very much for joining our mailing list!"]
 Artists
With over 60 albums to his credit
Oliver "Tuku" Mtukudzi
has made songs to inspire and console Zimbabweans for nearly four decades. He's a living legend, and still one of the most vital African singers on the scene today.
Mali, a land of spectacular women singers, has produced one more. 
Fatoumata Diawara
channels Malian traditions in her songs but hits the stage rock n roll dynamism--truly a new voice for a new era in Mali.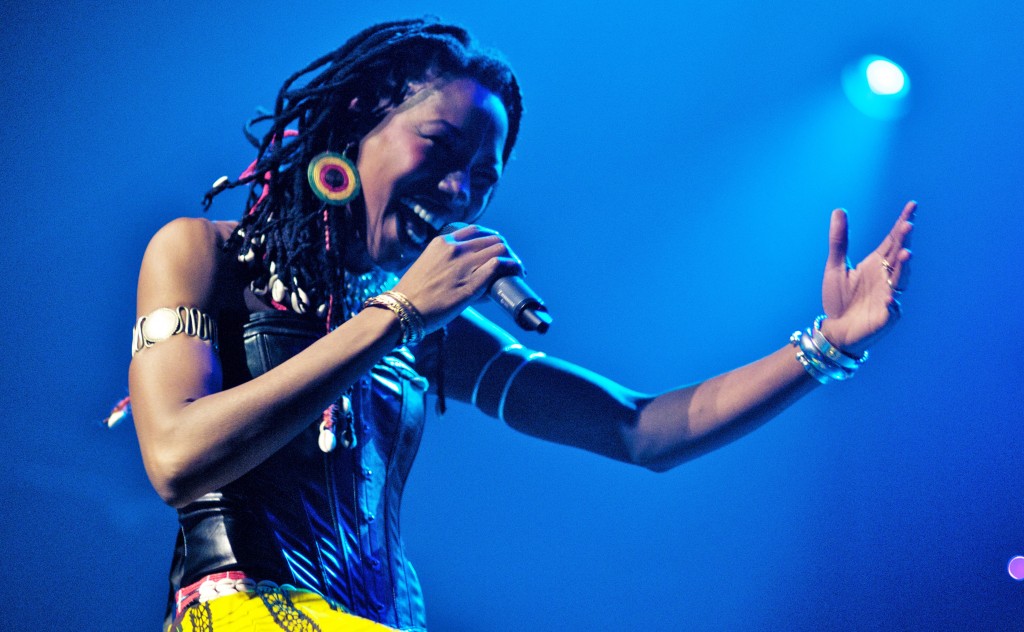 The Ethiopian krar (a lyre) is one of the oldest string instruments in Africa. The London-based Ethiopians in
Krar Collective
have reinvented the venerable krar for the era of electric pop, Ethio jazz, and the global dance floor.
Organizations
SummerStage
presented by AT&T brings over 100 performances to seventeen parks throughout the five boroughs. Performances are of outstanding artistic quality, free of charge, and aim to serve the diverse communities of New York City. The artists represent a breadth of genres and cultures and perform in an outdoor setting accessible to people of all ages and backgrounds. SummerStage strives to develop audiences' deepening appreciation for contemporary, traditional, and emerging artists as well as the communities in which these artists originate. SummerStage is a program of City Parks Foundation, for more information visit
www.SummerStage.org
 or visit their
facebook page
or
twitter
. Afropop enjoys a long and wonderful partnership with SummerStage. Starting in the 1990's we made live recordings of the greats--Khaled, Mory Kante, Kanda Bongo Man and others for national broadcast. And we say a big thank you to the team at SummerStage for all the many, many magical concert experiences you have given New Yorkers and visitors down through the years. A long life to you! Visit our award-winning site,
www.afropop.org
Note: Our weekly
Afropop e-Newsletter
provides quick links to CD reviews, features, news of touring artists, Hip Deep specials, on demand audio, video, photographs, NYC event picks, and more. Sign up
here
.
Afropop Worldwide
airs locally in NYC on
WNYE, 91.5 FM
, Monday thru Fridays from noon to 1 pm AND Monday thru Saturdays from 11 p.m. to midnight. You can follow us on
Facebook
or
Twitter
.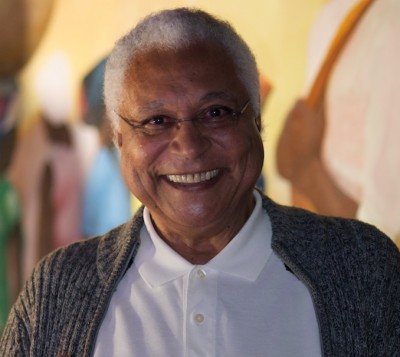 Afropop Worldwide
is the award winning
Public Radio International
program hosted by Georges Collinet from Cameroon and heard on over 100 stations in U.S. From its start in 1988, the program coined a new term, Afropop, and gave Americans their first exposure to now-legendary artists: Youssou N'Dour, Angelique Kidjo, Salif Keita, Hakim, Khaled, Chico Science, Cesaria Évora, Thomas Mapfumo, Oumou Sangare, and many others. The series continues to take listeners and web users to Tanzania, Senegal, Egypt, Nigeria, Brazil, Morocco, Haiti, Colombia, Suriname, South Africa, Ghana, Haiti, South Florida, New York, the Dominican Republic and beyond. More recently,
the National Endowment for the Humanities
funded  the
Hip Deep
sub series that uses music as a lens to explore history, religion, spirituality, politics and more. And we continue to showcase exceptional emerging artists from Africa, the Caribbean, the Americas, and the Middle East.
CONTEST RULES:
1)    Prize is not transferable. 2)    Minor who is recipient of prize must be accompanied on all flights by a parent or guardian. 3)    Any applicable fees, taxes, surcharges, service charges or passenger facility charges are the responsibility of the winner. 4)    Winner must be able and willing to travel weekend of July 19-21. 5)    Prize is for round-trip air fares from continental U.S. cities served by major airlines. 6)    No employee of
Afropop Worldwide
, SummerStage, City Parks Foundation, Public Radio International, public radio station personnel or Grace Hotel employees is allowed to win.
7)    Winner will be drawn on Monday July 1.
Good luck! Please forward. Who knows? Your friend might win and invite you!