Win Tickets to Ramy Essam "Tahrir & Beyond" Jan. 25 at National Sawdust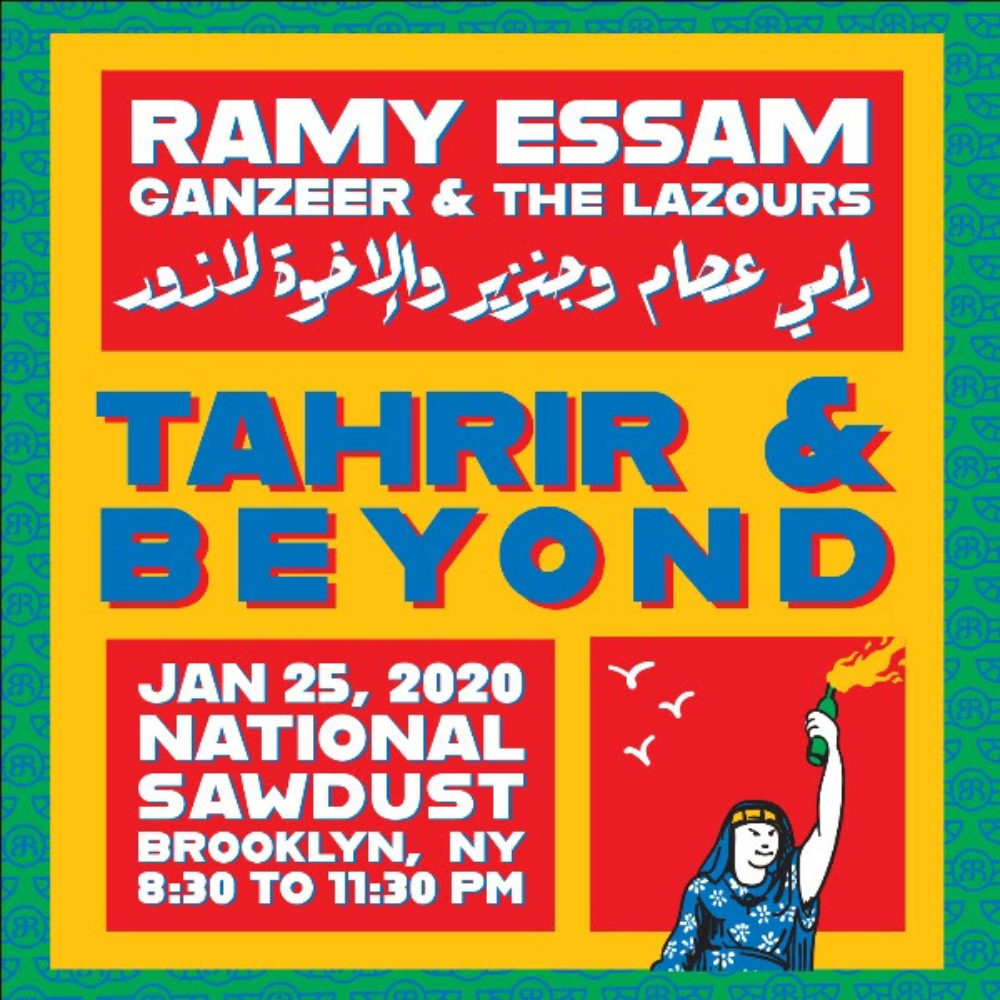 Egyptian singer/songwriter and activist Ramy Essam is so strongly associated with the protests in Tahrir Square that he can almost seem more symbol than man, but he is a person, and he's coming to New York, and you can see him for free.
On Jan. 25 at National Sawdust in Williamsburg, Brooklyn, Essam and the visual artist Ganzeer are commemorating the anniversary of the Egyptian popular uprising that began on the same day in 2011. With help from the musicians and playwrights, The Lazours, "they will present an evening of music, commentary, and visual art that highlights the creativity and beauty that the revolution unlocked for a generation of young Egyptians, and how the arts still shape their ongoing struggle today."
To win a pair of tickets to this event, all you have to do is:
1. Sign up for our enewsletter, a weekly update on our world that you probably want anyway.
2. Email info@afropop.org and say something like "I'd like to see Ramy Essam!"
3. Answer my email if I tell you you've won!
It's that simple!