There's no doubt that Teni the Entertainer is out here earning her nickname—her songs show that the Nigerian artist can certainly sing, but her videos reveal just how funny she is.
On her newly released album, Wondaland, Teni consistently demonstrates a deep well of emotion and an insightful ambivalence about modern love and the modern world under the danceable beats and impeccably timed hooks.
In the press packet sent with the album, Teni notes, "I wanted to make an evergreen record that represented my roots, showed my growth and where I am heading to because I believe this is just the beginning of great things to come."
She cites Nigerian forebears King Sunny Ade and Chief Ebenezer Obey as influences, and while their long slide guitar solos aren't here, Wondaland is full of soft, evenly undulating guitars and percussion, forming the ether from which Teni's—and, on "For You," Davido's—voices emerge with the melody. The connection is subtle, but once you listen for it, it makes sense. The production, especially on Autotune-rippled vocals, has that Afrobeats gloss but there's enough distinguishing flourishes—occasional flutes or big booming '80s drum fills—to reinforce Teni's characteristic uniqueness.
"It's an album that doesn't sound like anything you have ever heard, not just because it's coming from an African artiste but because it's just pure and unadulterated music from the bottom of my heart," Teni says.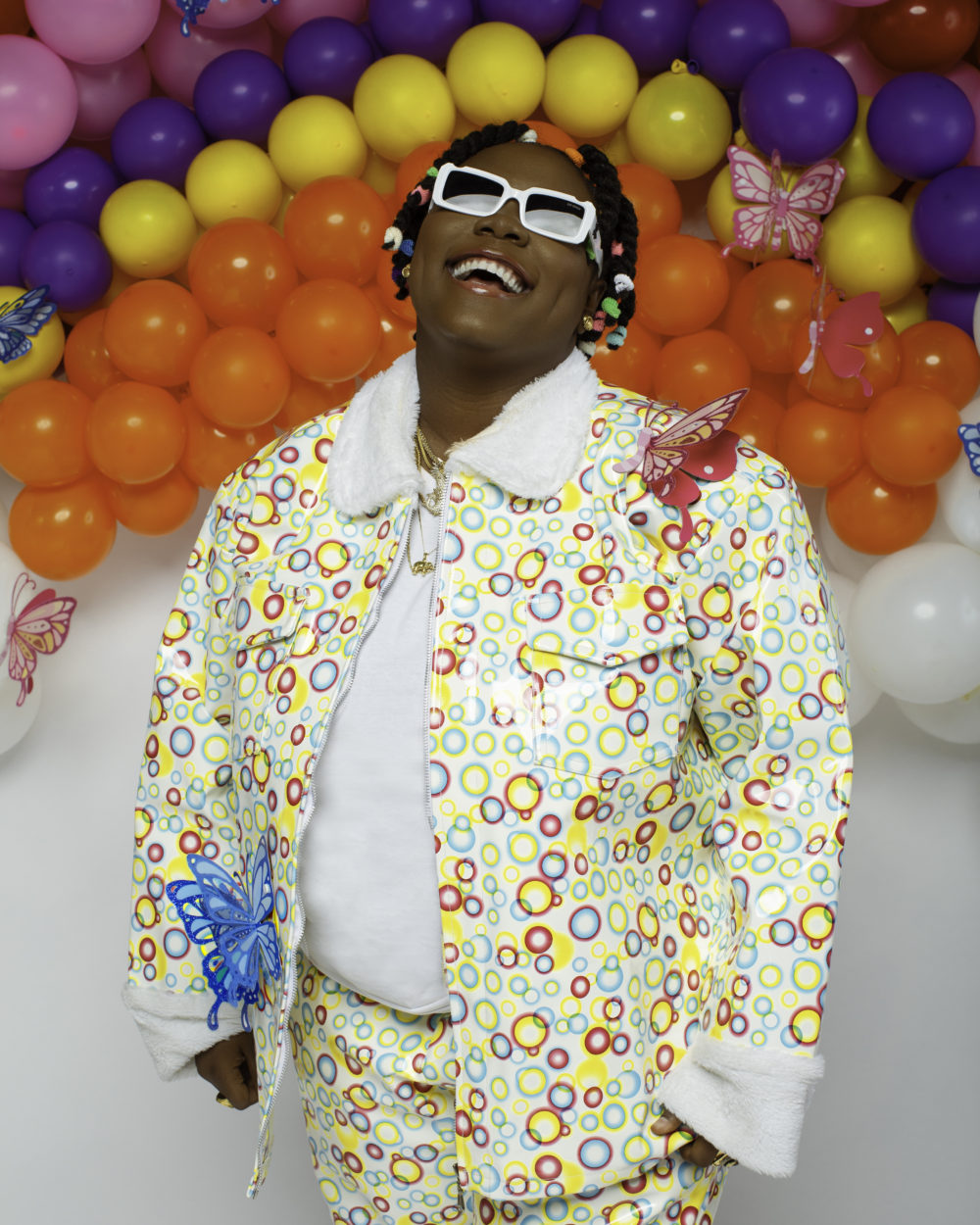 For someone who "entertains" seemingly effortlessly, Teni's songs on Wondaland explore the tension between the fun that pop music promises and the darkness that can lurk beneath. It's risky, but Teni's a good enough writer to pull it off. For example "Toxic" sounds like an anthem for "friends with benefits" but the lyrics suggest that people who resist any sort of commitment are…well, see the title. But there's nothing hectoring about a finger-snapping back beat and hook of "Freaky freaky on the sheets so let's go." Or "Game Over" which, through a creeping beat and marimba, puts a confused, frightened narrator at the moment of sexual assault. In lesser hands, pop songs about serious topics can go horribly awry, but Teniola Apata can handle it.
That's not to say this album could ever be "dour." Empowerment anthems are an increasingly crowded genre, but Wondaland's "Were" conveys the warmth of an encouraging older sibling. "Dad's Song," where Teni's voice flexes its highest register, is a whistle-aided ballad for Teni's late father. Across the record, her voice is a great instrument, capable of low, wry commentary and fluty melodic lines.
On Wondaland, Teni the Entertainer hits all of the pop music pleasure centers, but she isn't content to stop there.