World Circuit Reissuing Ali Farka Touré's "Red," "Cumbia Cumbia 1 & 2" Compilations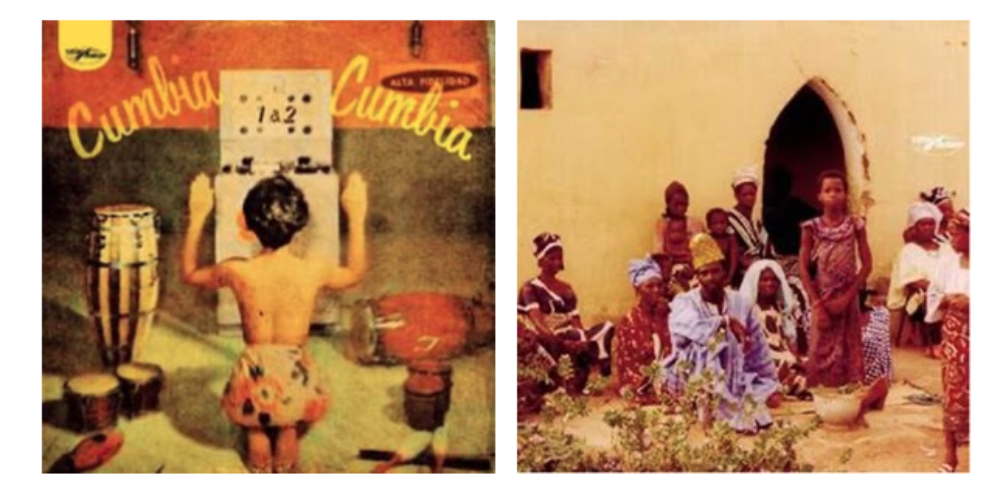 Two seminal releases of two of our very favorite—and very different—musical styles are getting that deluxe vinyl reissue treatment: Ali Farka Touré's famous Red album, reissued on vinyl for the first time since its 1984 release, and the compilation from the legendary Colombian label Disco Fuentes, Cumbia Cumbia 1 & 2.

World Circuit also put out a snappy animated video to accompany the release of Cumbia Cumbia, so hit play as we go over the details.

Cumbia comes out March 26 on limited edition red and blue vinyl. Over 30 tracks, it traces the history of Colombian cumbia from 1954 through 1988. If you mostly know cumbia through its Peruvian electric guitar-filled strains, or the slicker, modern dancefloor packers, you're in for a treat. Label founder Antonio Lopez Fuentes was also an arranger, producer and musician in his own right, and his releases share a heavy, earthy percussive sound, abounding with melodies that bounce between big brassy combos, accordions and clarinets.
Ali Farka Touré's Red is a classic of Tuareg guitar music, a touchpoint for Tinariwen and entry point for Ry Cooder. Recorded in 1982 with percussionist Hama Sankare, their voices seem to meld into one instrument over Touré's characteristic kaleidoscopic guitar work and Sankare's briliantly minimal calabash percussion. No word on what color this vinyl's going to be, and it was famously released without any liner notes, hence earning its name from the color of the original sleeve. Still, if World Circuit's previous vinyl reissues are any indication, it's reasonable to expect the reissue to be a bit more fleshed out. We frankly can't wait to report on what we find.
Preorder Cumbia Cumbia 1 & 2 right here, and Red right here.