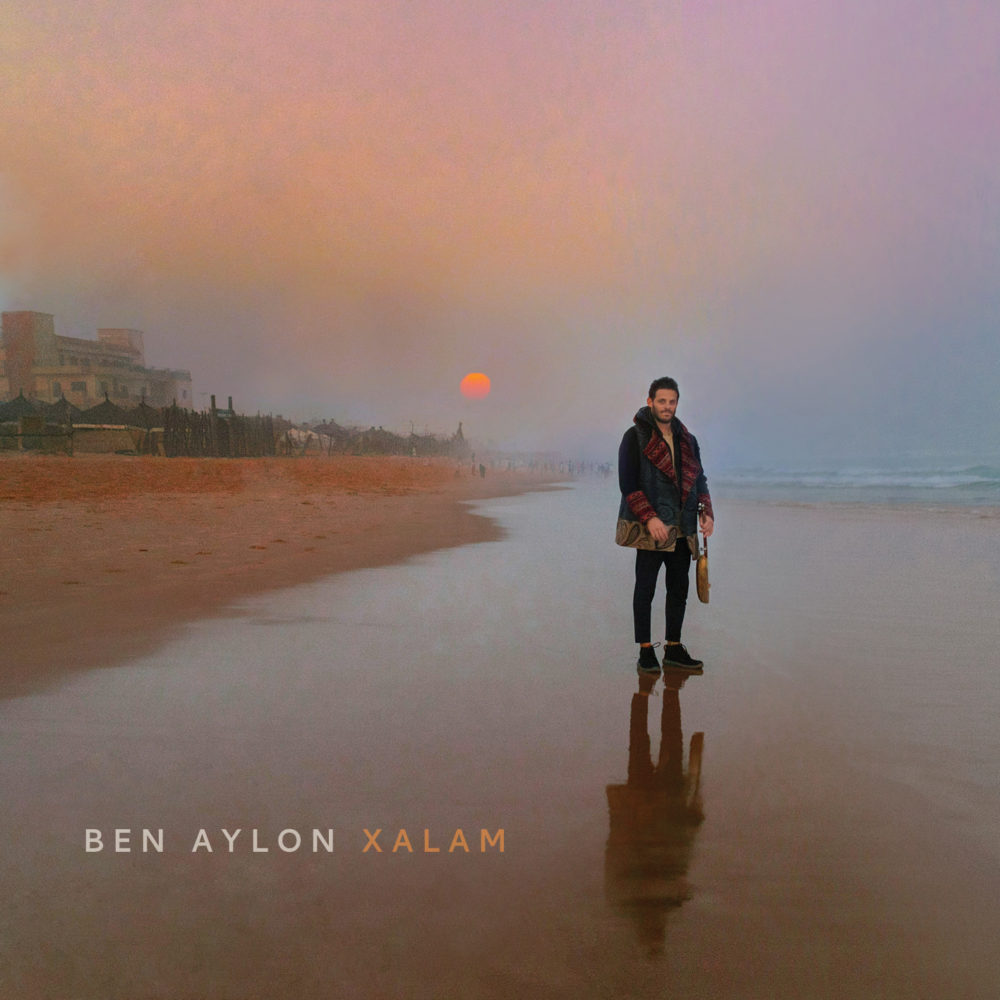 The concept of an album of African music by an Israeli artist may seem unlikely at first glance. Granted Israel has strong connections to northeast Africa, especially Ethiopia, but not to the west coast—notably Senegal and Mali, which are generally the creative hub of Xalam. However, Ben Aylon has been immersed in west African music since 2008, in particular sabar drumming from Senegal, and has studied with masters of the craft such as Doudou N'Diaye Rose, who appears on the opening title track "Xalam" along with several of his family members.
Aylon garnered a lot of respect in Senegal with his unique hybrid drum technique, creating a wall of sound with 10 different African drums. Released May 28 on Riverboat Records, Xalam is by and large an instrumental album that was seven years in the making. During that time he has appeared often on TV in Senegal and made solo percussion/drum performances around Dakar, earning considerable admiration from local musicians. This respect is reflected by the presence on the album of vocal performances from three great women singers, Khaira Arby, Amy Sacko and Aveva. It is in fact the last recording from Khaira Arby before her death in 2018.
However, to say this album belongs to Ben Aylon is a major understatement. Other than the three lead singers and the involvement of N'Diaye Rose's family on the first track, all the instruments are played by Aylon. That means xalam, djeli ngoni, ngoni bass, kamele ngoni, percussion, synth bass and electric bass—all played at a master class level. The icing on the cake though is the orchestration of parts for these instruments individually. Maybe it is in part down to the fact that he is the one doing it all, but the clarity of ideas and the synchronization of some very complex rhythm patterns is quite extraordinary. In particular, on "SeneGambia (Part 2)", you hear several intricate traditional rhythms merge into a completely new structure that has three movements to it, rather like a European classical composition.
Of the three vocal tracks, my favorite is "Hulem Belibe" featuring the young Ethiopian/ Israeli singer Aveva. Here as elsewhere Aylon has utilized a contemporary production with light reverb for part separation, which does not intrude but rather augments the traditional nature of the material.
Dexterity and virtuosity are immediately apparent in this venture, but so also is the reverence for the music and its traditions. And that surely is Ben Aylon returning the respect he has received back to the source.