Yemi Alade of Nigeria is a leading lady in the current generation of African pop musicians. Her collaboration with Beyoncé on The Lion King was just the latest in a series of impressive breakthroughs. Born to a Yoruba father and an Igbo mother, Yemi embodies the post-ethnic character of today's Naija pop/Afrobeats—whatever one wants to dub it. She actually embraces the term Afropop. Yemi's latest project is a video of the song "Boyz," a teaser for her fifth album, which comes out in September. Banning Eyre reached her by Skype in Lagos to talk about the video and to see how the superstar is faring in the Covid-19 lockdown.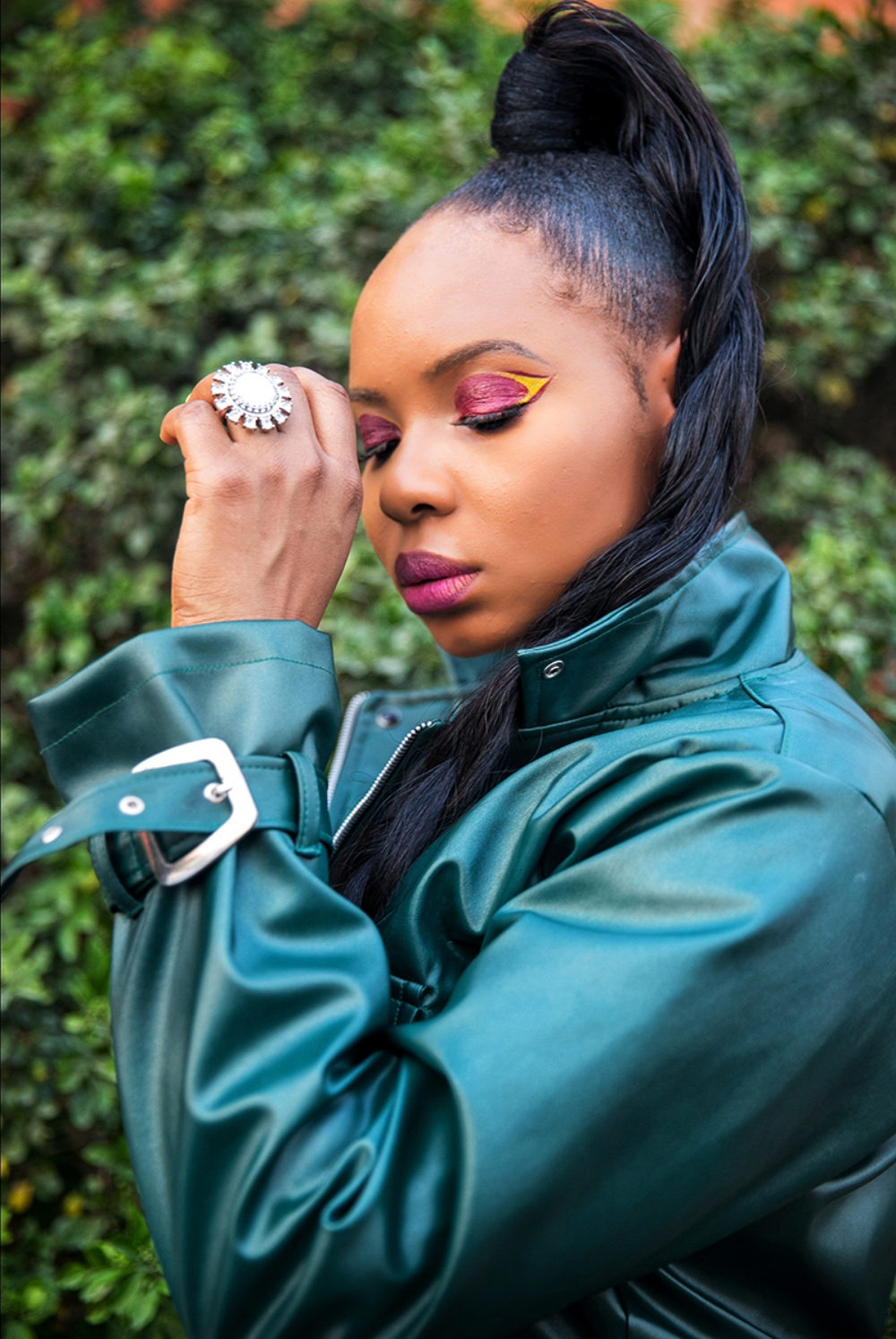 Banning Eyre: Yemi, thanks for doing this. It's great to have a chance to talk with you. One of our producers, Morgan Greenstreet, interviewed you in Lagos back in 2016, and we've been following and enjoying your music. Let's talk about this new video, "Boyz."
Yemi Alade: Well, the video, it was the director Paul Gambit's idea to make it very colorful, and also to twist the roles of boys and girls in the relationship so it's around the female vision of that guy. After all, I say in the song I was the one looking for a guy.
Yes, the role reversal is quite funny and provocative. But you say that wasn't originally your idea when you wrote the song?
Yes. Exactly.
So what was the inspiration for the song?
Well, I get a lot of interviews and the question of what kind of guy I'm interested in always comes up. So I thought, "You know what? Why don't I just sing about this?" Also, we all know that guys always seem to sing about the kind of girls that they like. So I guess I just decided to do something for the ladies.
I like the bit where the guys have words across their faces: nice, smart, rich, cute. It kind of reduces the guys to one-word descriptions, the way guys so often do with women.
You got that right.
So the song and video of "Boyz" are just a preview. You've got a whole new album ready to drop, don't you?
Well, you are very well informed.
Your publicist has been doing a good job.
So, yes, that's pretty much the plan. We just released the song "Boyz" on Triller, and there have been over four million videos submitted for this song. So the visual will be out this week. And I'm super excited for when the album is finally out and people can listen to what I've been working on in partnership with Universal Music France.
Looking forward to it. Let's talk about Nigerian music more generally. We've been covering it for a long time, going back to King Sunny and Fela and so on, and it seems like it's mostly been men at the top. It's only in this new era that we're having stars like you and Tiwa Savage and other female artists who are at the top. What's that been like for you?
I personally think that, even though it seems that globally, we have very few females who are on par with the guys... I know that Angelique Kidjo has been at the forefront up until now. And I am super grateful and happy to be among the top singers in the entirety of Africa, representing to the world. Maybe 10 years ago, there was only one female doing this, now we have at least two or three. I think they are increasing now. In no time, it will be 10 females right there, globally up there with the guys.
There've always been some. Going back to Miriam Makeba.
Exactly. There've always been strong females.
And if you look at a country like Mali, women have been among the top traditional and pop singers there for a long time.
Well it's true for some countries, where they idolize their female singers. Even for French-speaking Africa, it's such a thing the way they idolize their female artists. It's kind of different in Africa. Like in America, I personally feel like the biggest artists are females over there. But over here, maybe because of some cultural ideas and the way it has been for us right from the get-go, you almost see guys as first-class citizens. But things are changing, obviously. I always say we should earn our spots. We don't want to be given our spots. So we will earn it. We will work for it and earn it.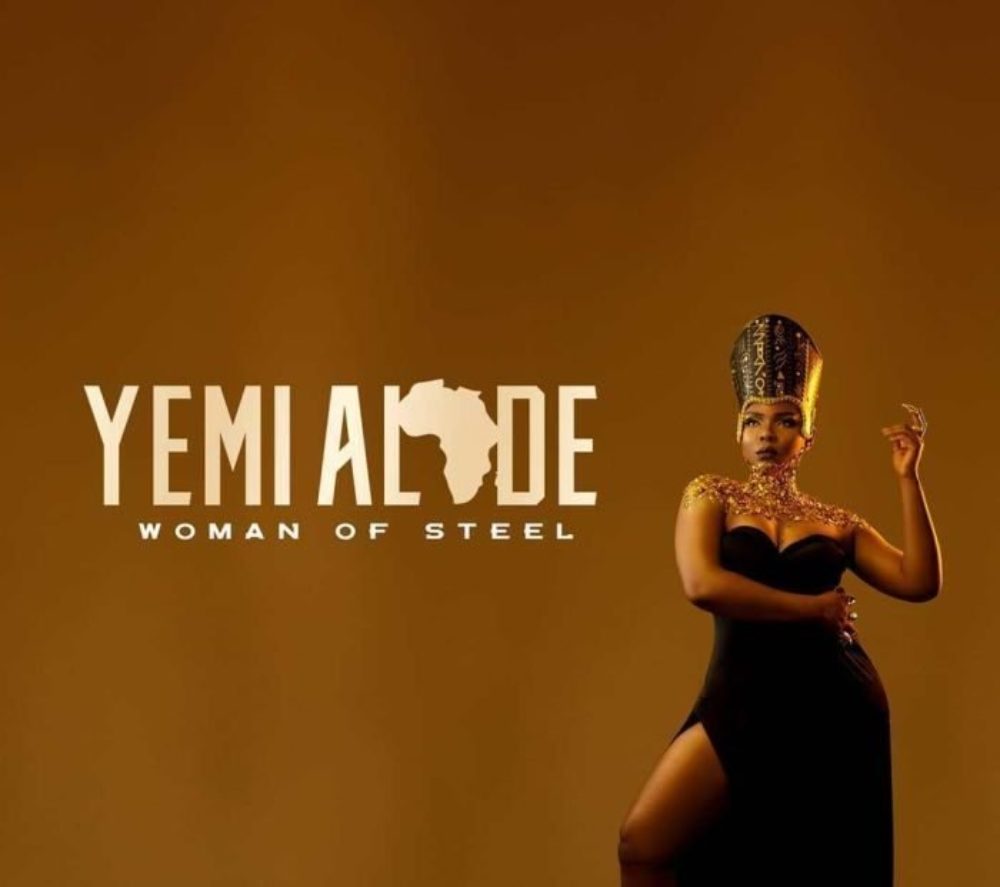 Well, you certainly are earning it. The music's great. You have a fabulous voice. I love the song you did with Angelique Kidjo, "Shekere." Angelique is interesting because she is very much attached to the earlier wave of African music, but she is also very much in touch with what's happening now. I see her as kind of a bridge figure, making a bridge between the generations. Do you see that?
Yes. I'm glad I'm not the only one noticing her efforts to be the bridge between the generations, for the younger generations. She is positively and wholeheartedly trying to be that bridge. Working with her on that particular song, "Shekere," has been a three-year journey. For one, with my very, very tight schedule, I'm almost always around the world. I love to be a fan of whichever artist I work with. So I got to know her on a personal basis, other than the fact that she's always been one of my idols. I got to know her. We got talking. And then eventually we decided to do this song. So I would say that "Shekere" I spent three years in the making, and I'm so happy that it has been accepted the way it has.
So you're used to traveling all around the world, and suddenly you can't do that anymore. The whole world has changed. How are you dealing with this new situation?
Wow. I'm dealing. It has been very different. In the beginning, it was OK. For the first week, it was OK because I got to catch up on some much needed rest. And then after a while, it became so weird for me. We know that health is better than wealth, so knowing that I am safe, and my neighborhood is safe because we're all at home, that does give me peace of mind. But it's been over two or three months now, and all I've been doing is trying my best to be visible on social media platforms, and obviously making new music. Keeping the wheel in rotation.
The only thing I have not been able to do is to get up on stage. But everything else I usually do, I'm doing now. And I'm also trying to get some much needed "me" time.
So you're still writing songs. You are still able to record.
Oh yes. I have a home studio, so that is not hard.
And you've participated in some of these online concerts too, haven't you?
Yes. There have been a few, and more to come. Carnegie Hall had an online concert, and I did that one with Angelique.
Yes. We saw that. We were all set to be at Angelique's big Carnegie Hall concert with you and all sorts of folks. Such a shame. Are these online concerts happening within Nigeria also?
Yes, yes, yes. Pretty much all the top TV, cable providers have been hosting online concerts. And they pretty much provide their services all around Africa. So let's just say Africa has kept things going in their own way. And we get to watch online and on YouTube as well. So we're trying to keep the world entertained, even though the world seems very, very busy right now with everything that's going on.
You got that right. One thing that's different about your generation of artists is the importance of videos. Ten years ago, people made videos, but they were not essential. Some people have them, some didn't. But now it seems central to the whole thing. And if it's going to be hard to bring together large groups of people to make videos for awhile, artists need new strategies. One idea I hear people talking about is to use animation. How are you approaching the idea of making new videos?
Animation pretty much excites me because I am a cartoon watcher up to today. I've always fancied the idea of having an anime video to one of my singles, and I think this might be the best time to actually do that. But I have always seen music videos as a representation of art. You can shoot a beautiful video with even just one or two people. As long as your direction, art and scope of the shoot are top, through and through, you will always be able to get your message across. So I'm not even bothered by the fact that so many people cannot be together on set for video shoot. I know art will always make it through. And I am a piece of art.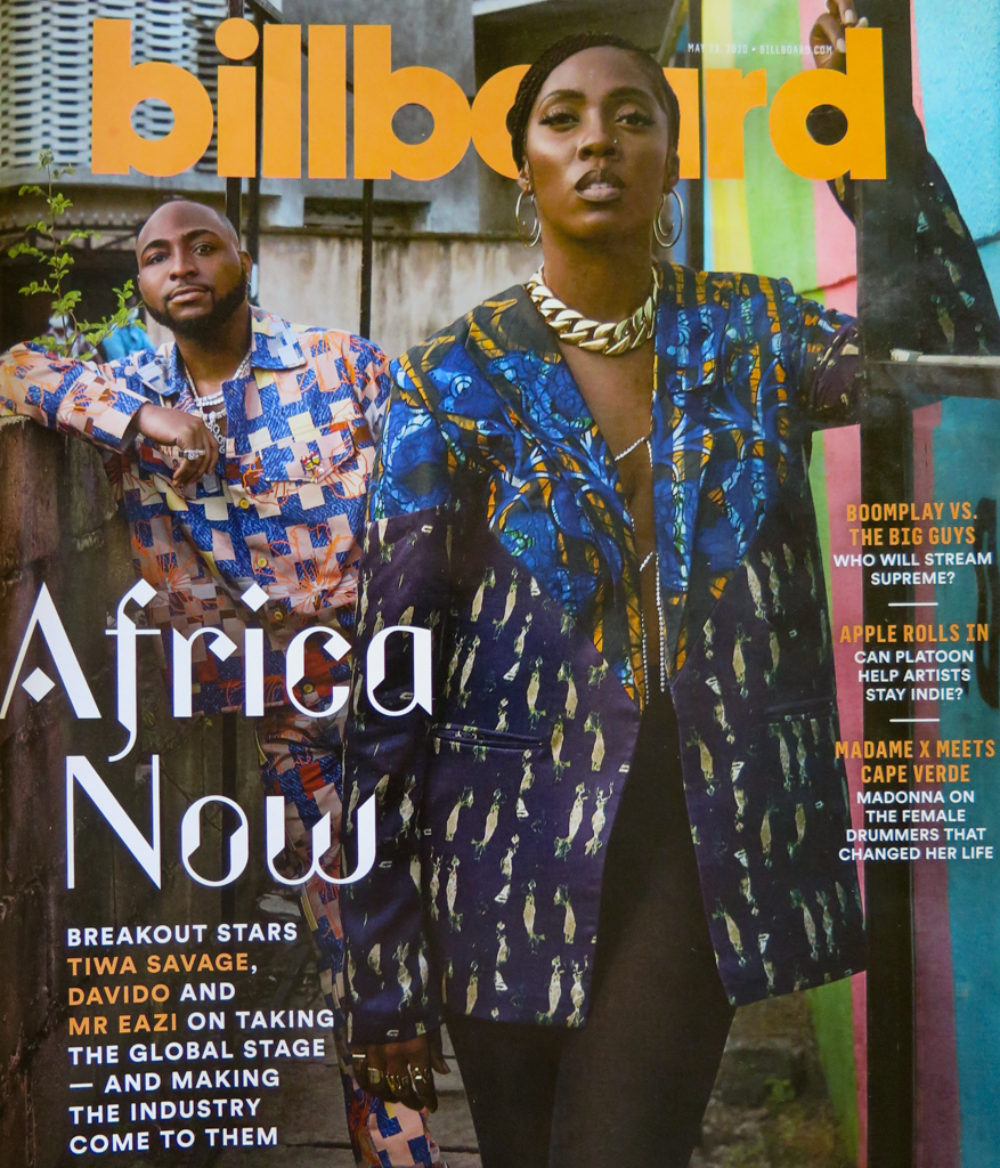 Absolutely. There's always a way. You know, we were in Nigeria doing a series of shows about different aspects of the music back in 2017. It's just amazing the success that your generation has achieved. I wrote a couple of articles for Billboard magazine about music business in Africa 30 years ago. And now there's a whole issue of the magazine dedicated to African musicians. That is a big change.
Yes. Well, for me, I think that in life, not just in the music industry, I feel like change is constant. If Fela were still alive today, he would have to adapt to the existing ways of releasing music, producing music. Maybe he wouldn't change his style, but certain things would have to change. There's been a lot of influence. We have not only Afrobeat but Afropop, Afro-highlife, Afro-trap, Afro-rap… There is so much happening these days. Anthere seems to be a large audience for every genre. So I think it's a never-ending evolution of music.
I hear you. But these genre names can get a little confusing. For example, how would you distinguish between Afrobeats, with an "s," and Afropop?
There's a lot of difference between these genres. It would be delusional to try to ignore the fact that Afrobeat, which was created by Fela, is the basis of all the African sounds we have in Nigeria now. In a way, every other thing is a shade of that. What is Afrobeat? Afrobeat is a mixture of drums and guitars and horns, instruments basically. But the African melodies exist in every Afro beat song, everyone. And then you have Afro-highlife, Afro-jazz. As long as the Afro is in front of it, as the prefix of any compound word, then it means there is African soul in that sound.
You know it's interesting to me that the new genres coming out of Africa today are rarely based on any particular ethnic style. Like juju music was clearly coming out of Yoruba music. And there are lots of other ethnic pop styles around. But this new music is different. It's for everybody. It's pan-African music.
I agree. I totally agree. But the fact that is unapologetically African is the most outstanding aspect of it. That's the bedrock. I wish we could call up Sunny Ade right now, because he's the pioneer of juju music. And he was also in his prime at the same time as Fela. Some might call his music Afro-juju. Afro-juju is a thing. I have a feeling that the Afro always existed, because it signifies the African soul, and then every other thing comes together to further distinguish between each genre.
It's been a struggle over the years to get Americans to pay attention to African music. But that's changing. Something new is happening with your generation.
Definitely. It feels great to be bearing the beacon and shining the light in my own way on the continent of Africa. And taking it around the world. It's a dream come true. And eventually I was able to work with Beyoncé on The Lion King. I had two songs with her on there. So the journey literally for me has just started. There's lots still to come. See better watch out.
We're watching. Say, before I let you go, I'm working on a program about the great Tony Allen. And I wonder if you might have a few words to say about him.
The world has definitely lost not only an icon… It's such a loss, yet still a gain. Because even though we have lost an icon, we have gained a forever legend. His words will continue to live, even though he's not with us anymore, we will continue to treasure every stroke of the drumstick he ever gave this world of ours. We miss him. And we pray that his family has the heart to fathom such a loss.
He sure has left a legacy. In addition to all those recordings, he's been such an influence on the current generation drummers.
Of course. Such a huge inspiration to a lot of people, and not only drummers. He's such an inspiration to the music world in its entirety. There's no going through the history of music without mentioning Tony Allen. And that is the beauty of making incredible music. It's unforgettable.
Thanks, Yemi. We look forward to your returning to New York one of these days. You had big plans for this year I think. We were going to see you at SXSW this year, weren't we?
I was on the lineup for several festivals this year. It was going to be amazing. From Carnegie Hall I was going to Puerto Rico, and continue with festivals. I had my American tour, Canadian tour, European tour. Everything was in line! 2020 was about to be crazy. I never even got the opportunity to perform my song with Angelique, "Shekere" live for an audience. It's so disheartening. But we've taken every opportunity that comes our way so far, to put together online experiences, but we know that that is still not a concert. Yes, I was supposed to be at SXSW, and several other festivals, Global Citizen, even the one with Pharell Willliams. Everything was ready to go. Then it was just Corona, Corona. But Corona is on its way out, I believe.
Yes, we will get past this. You are young, and great things will happen for you in the future.
Exactly. We all have to stay hopeful and stay safe at this time. As usual, we'll just be resilient and get over it.
Amen. Thanks so much.
Definitely. Glad to have you on board, and thank you for all your contributions to African music.
Thank you. And I look forward to meeting in person the next time.
Yes sir. Have a good one.