Youssou N'Dour Live in New York
Youssou N'Dour's performance at New York's Terminal 5
on Sun., Nov. 1
was packed with Senegalese people, many of them singing along to his lively songs, the women wearing their traditional sparkly, colorful gowns.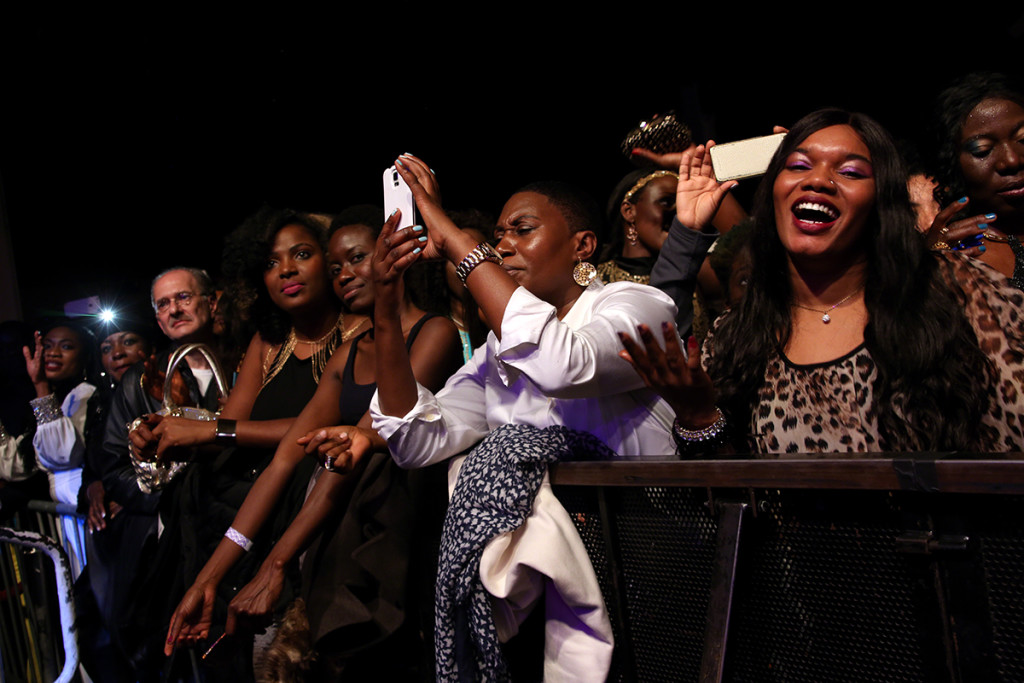 He surprised us by singing the familiar "Shaking the Tree," from Peter Gabriel's famous tour in 1990 that showcased Youssou and shot him to fame. N'Dour's music encompasses both lightheartedness and power, skillfully combining traditional Senegalese griot music with modern sounds that move the soul. Songs like "
New Africa
," his hopeful and heartfelt anthem to the African continent, was pared down to little more than his voice, yet was deeply moving and shows his burning love of his homeland. Other songs like "
Li Ma Weesu"
(As in A Mirror) made you smile and dance to the thumping beat while gripping your heart and filling you with reverence.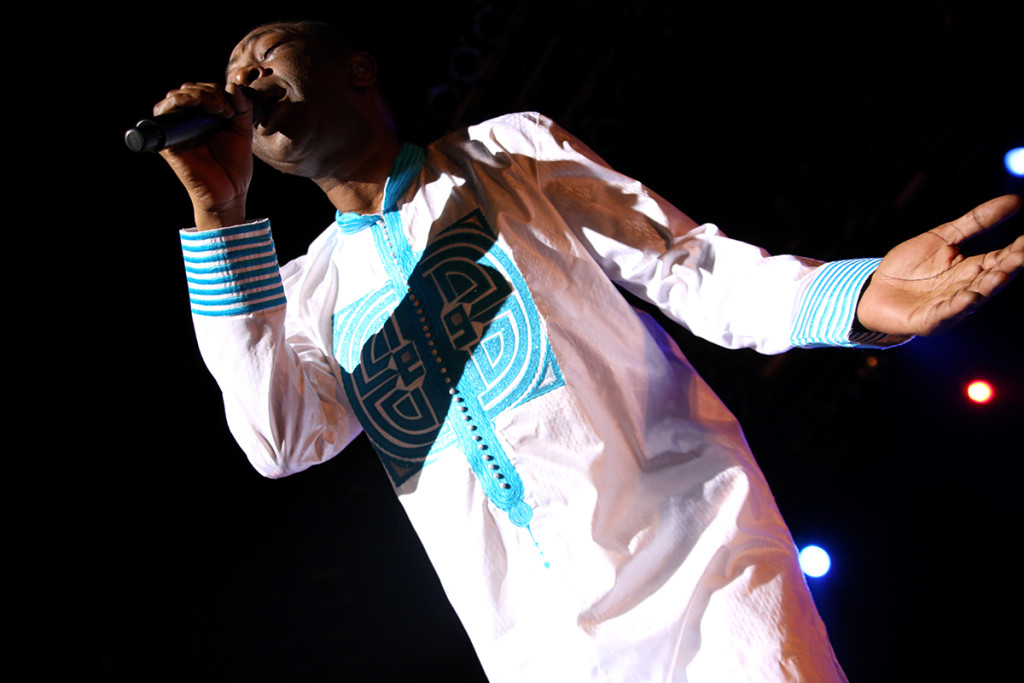 A young Senegalese audience member said, "To me, Youssou N'dour is a leader and a role model, both for Senegal and for Africa." N'Dour inspires the younger generation to fervently seek a greater, more united Africa, while celebrating the beauty and soul of the continent. To learn more about this unrivaled musical icon, watch the documentary about him,
I Bring What I Love.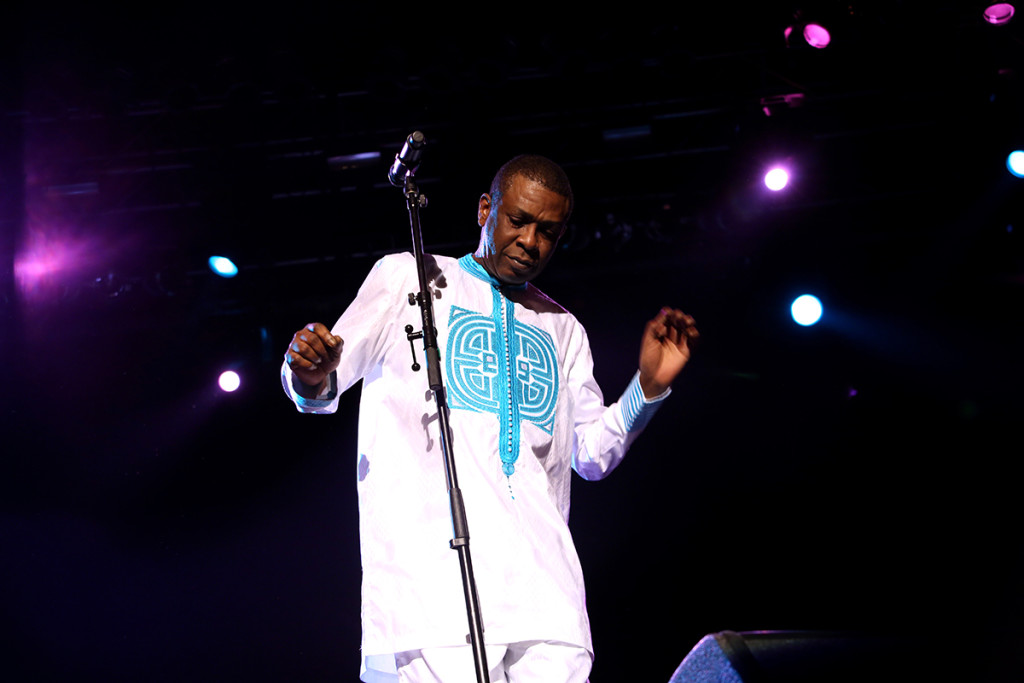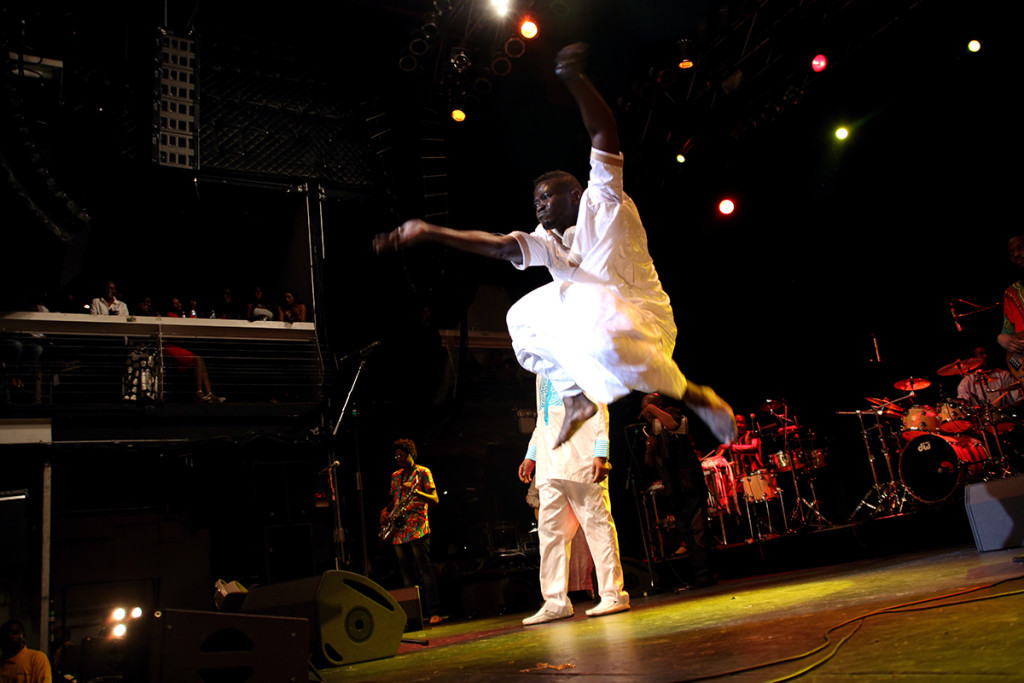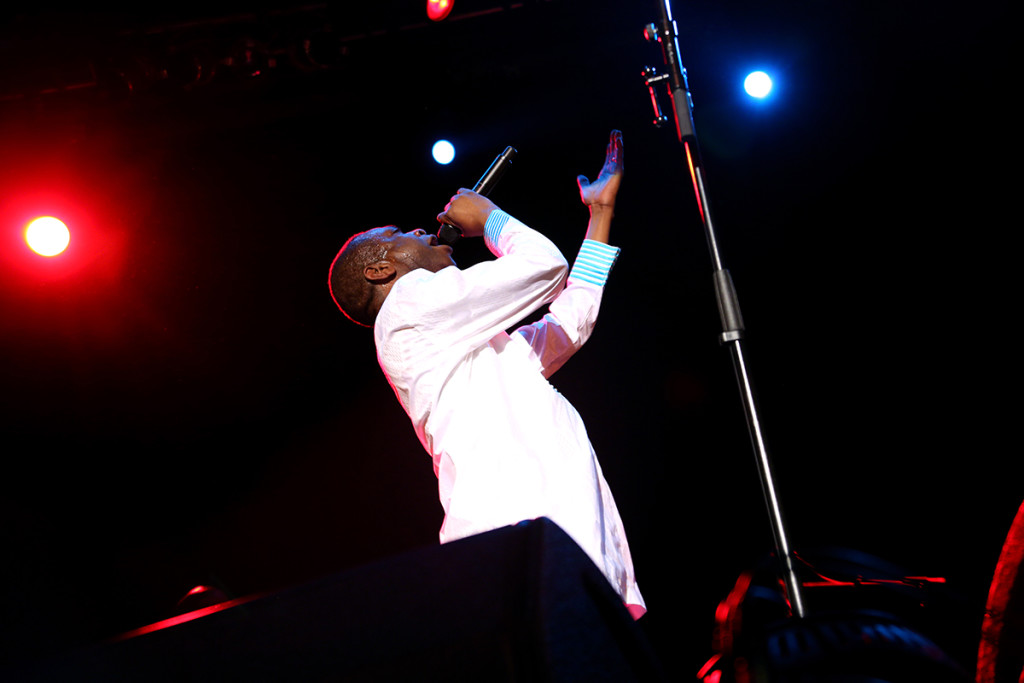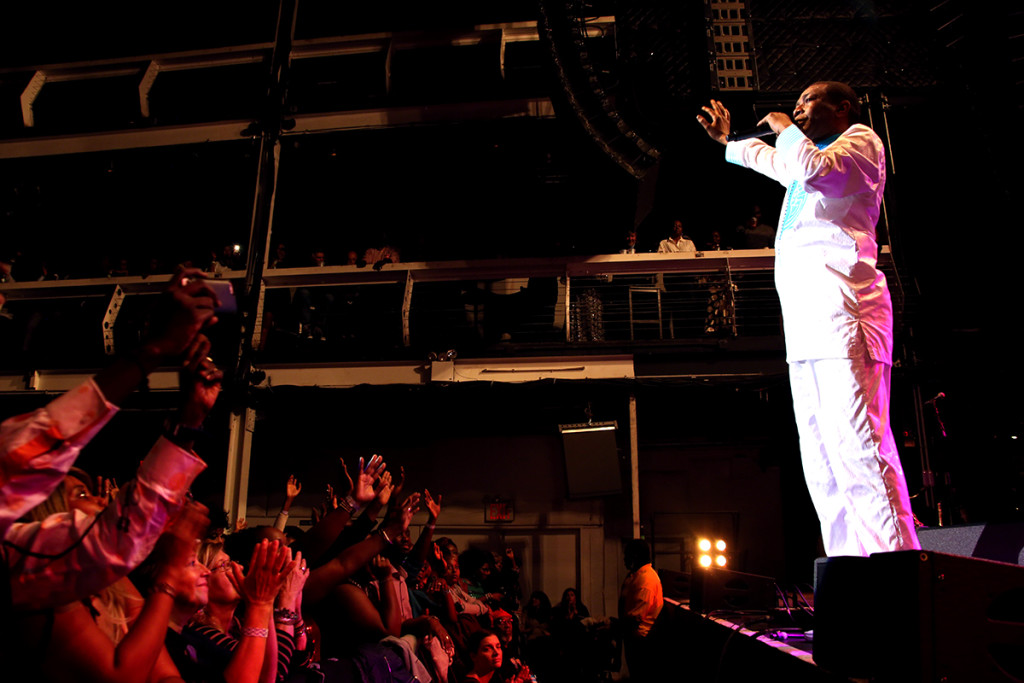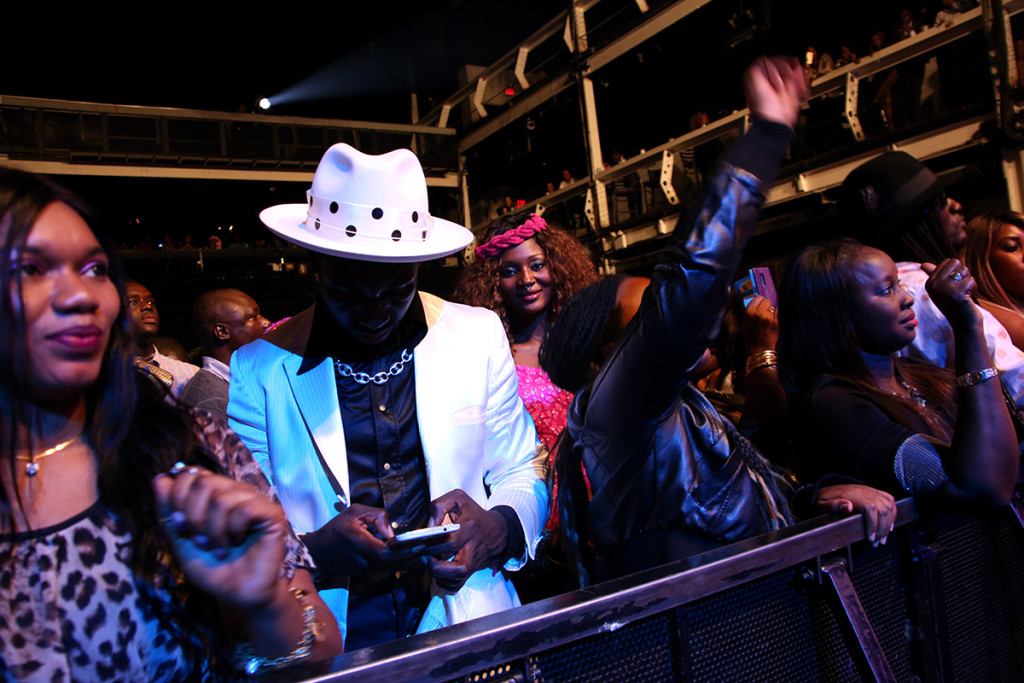 Photography by Rosemary Pritzker, roseslens.com
For more on Youssou N'Dour
: Album review,
Fatteliku: Live in Athens 1987
by Banning Eyre
Best of The Beat interviews from 1987 and 1994