Afropop is celebrating 25 years on public radio! With some of our favorite live concert recordings made over the years in Zanzibar, Morocco and New York City. We'll travel to Stone Town for the Sauti za Busara Festival as well as to festivals in Fes and Rabat Morocco. And of course to our home base, New York City.
Featured Artists (click pictures for video links!)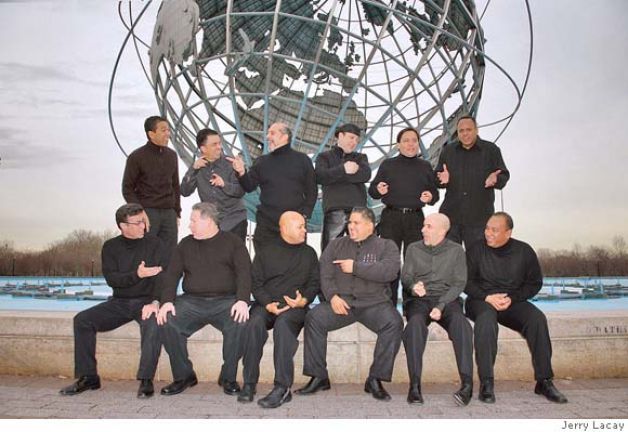 Spanish Harlem Orchestra- One of the most successful and best Salsa/Latin Jazz on the New York scene, the orchestra was founded in 2000, and continues going strong to the present day. They have won two grammy awards, and been nominated for many others.
For more info, check out the group's website.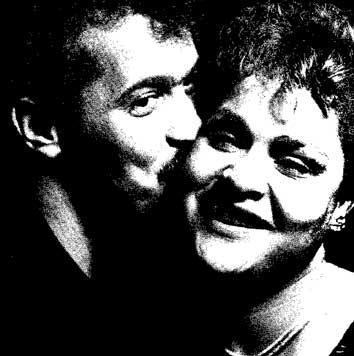 Cheba Fadela and Cheb Sahraoui- Rai stars from Algeria, Fadela and Sahraoi joined forces (and married) in the early 80's, becoming highly successful on the international circuit. The two broke up in the late 90's, and have both gone on to solo careers.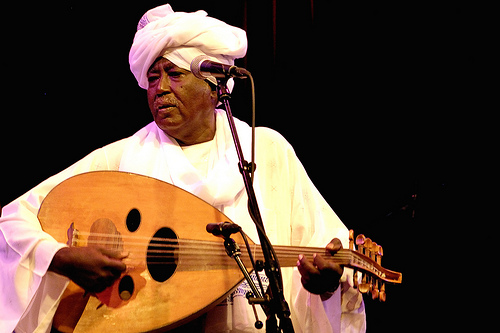 Abdel Gadir Salim- Born in western Sudan, Salim combines Arabic classical music (and training) with a deep interest in his nation's folkloric styles. Performing both solo and with his backing band the AllStars, he has become a notable draw on the international scene, and is one of the world's best known Sudanese musicians.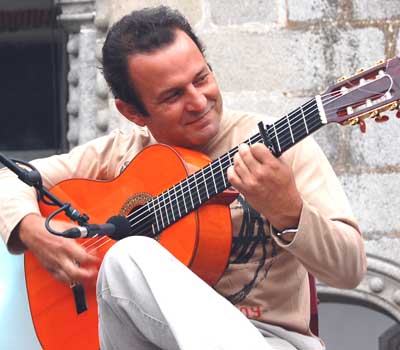 Gerardo Nuñez is a master Flamenco guitarist and composer from Cadiz. Since the age of 14 he has been accompanying famous singers, leading his own group and recording traditional and original flamenco music, often mixed with jazz and classical influences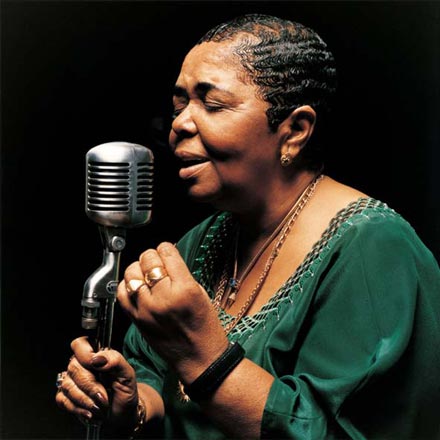 Cesária Évora- Known as "The Barefoot Diva" for performing without shoes, Cesária Évora is the matriarch of Cape Verdian popular music. She achieved world-wide renown for her beautiful voice and heart-felt songs and her music continues to reach new audiences since she passed away in 2011.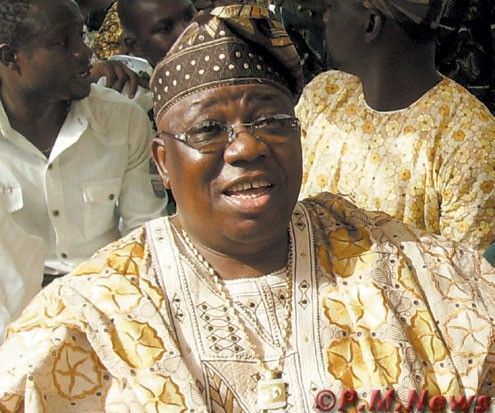 Chief Doctor Sikuru Ayinde Barrister- Until his death in 2010, Barrister was one of Nigeria's leading innovators of Fuji music, which combines traditional apala, juju and Islamic influences to make exciting, amplified dance music. Barrister's bands featured his lyrical voice mixed with intense drumming by up to 25 musicians.