Summer Concert Previews 2013
In Afropop's annual rite of summer, we present our picks for some of the most exciting artists touring nationally. This is the most active season of the year for touring African, Caribbean and Latin artists. At press time, several festivals have not announced their line-ups but we do know that Fatoumata Diawara, Bombino, Oliver "Tuku" Mutukudzi, Amadou & Miriam will be here. Many will perform at cool, worldly festivals in New York City, upstate New York, L.A., San Francisco, Miami, Chicago, Detroit and elsewhere. This just may inspire a road trip!
Contest
Want to hear some of the artists featured in this show FOR FREE? Then you should DEFINITELY enter Afropop's 25th anniversary summer contest. We are giving away two plane tickets from anywhere in the continental US, plus three nights and four days in a New York City hotel. For more info, see the concert page HERE.
Featured Artists
Samba Mapangala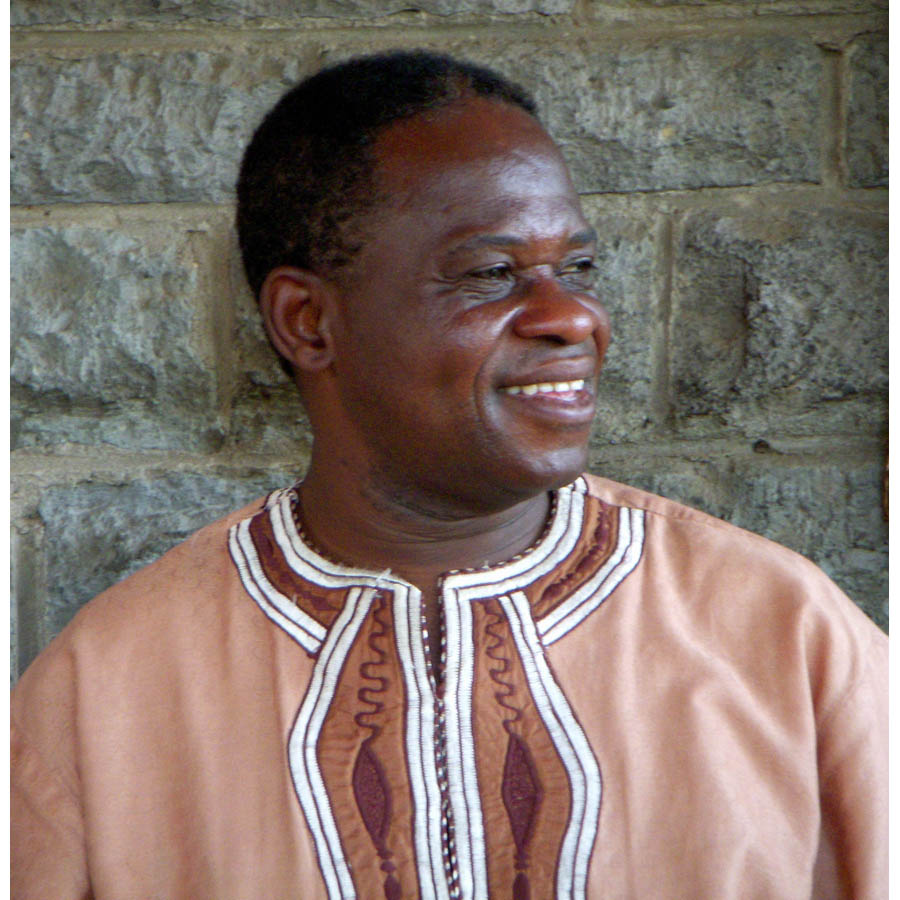 Hailing from what is now known as the Democratic Republic of the Congo, Samba Mapangala has been an essential contributor to East African music since the 1970s. Mapangala, who has had numerous successful bands throughout his career like Les Kinois and Orchestra Virunga, is best known for his fusion of rumba, soukous, as well as other Kenyan and Tanzanian styles.
Oliver "Tuku" Mtukudzi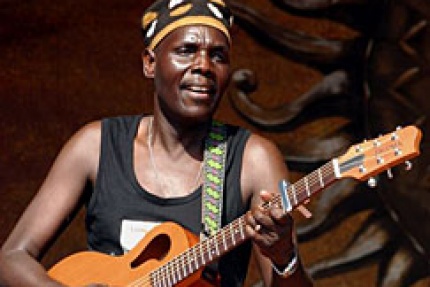 Oliver "Tuku" Mtukudzi is an internationally known Zimbabwean musician with fans from across the globe. Perhaps most recognized for his deep, husky voice, Mtukudzi incorporates a number of different traditions into his own music--a style so distinctive that it has simply come to be known as "Tuku music." Be sure to check out Tuku with us on July 21st at Summerstage in Central Park!
Fatoumata Diawara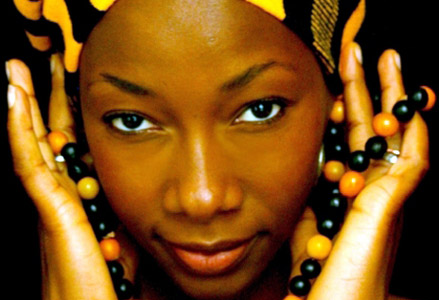 After releasing her debut album "Fatou" in 2011, this young Malian artist is quickly rising to international fame. The singer, songwriter, and guitarist blends traditional Wassalou music of her country with jazz, pop and other international influences. http://www.nonesuch.com/artists/fatoumata-diawara
Omara "Bombino" Moctar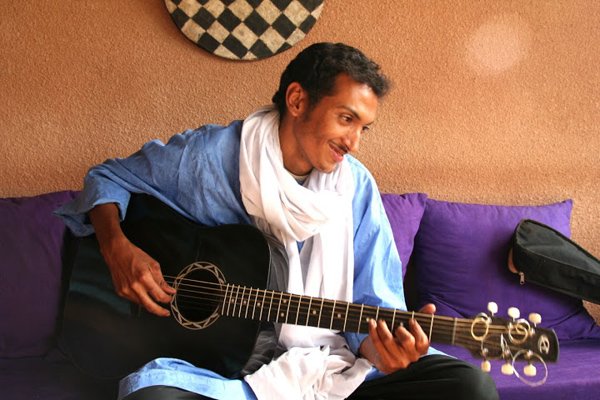 One of our favorite Tuareg guitarists, Omara "Bombino" Moctar, is on a US tour promoting his newest album, "Nomad," which was produced by Black Key's guitarist Dan Auerbach. After receiving international acclaim from his first 2011album "Agadez," the future looks extremely bright for this young guitarist from Niger. Be sure to check out Bombino on June 21st as part of the Celebrate Brooklyn summer concert series!
Amadou and Mariam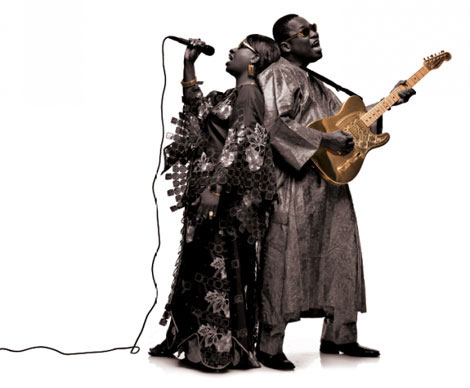 This power-house Malian duo is made up of the husband and wife team of Amadou Bagayoko and Mariam Doumbia. Beginning their performance career by playing Malian "blues" and pop, the group has gained significant international success, performing to crowds around the world, releasing eight albums, and scooping up prestigious nominations and awards including a nomination for Best Group by Songlines Magazine in 2009 and a Best Contemporary World Music album mention in the 52nd Grammy Awards ceremony.
Mamadou Kelly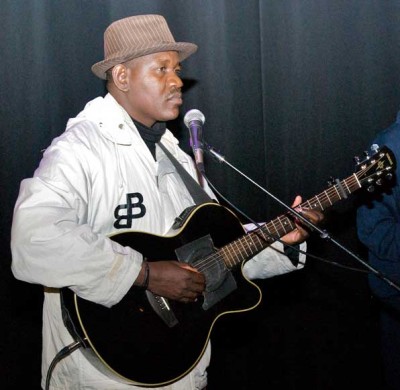 Guitarist and vocal stylist Mamadou Kelly has long been an important contributor to Malian music. While Kelly gained fame from his playing with the Ali Farka Toure Group, his solo career continues to produce music of the highest quality.
Tartit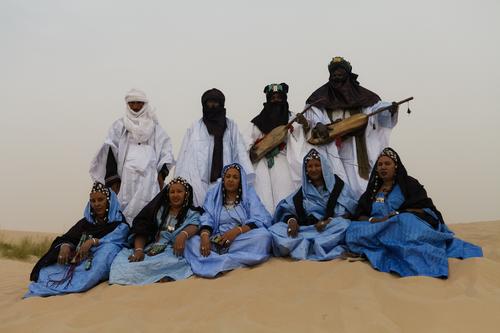 Mali sends us yet another talented group: Tartit. Formed in a refugee group in Mauritania, Tartit has been playing and recording together since the early 1990s. The group has toured extensively and played with musicians like Touré, Tinariwen, Oumou Sangaré, and many others.
Femi Kuti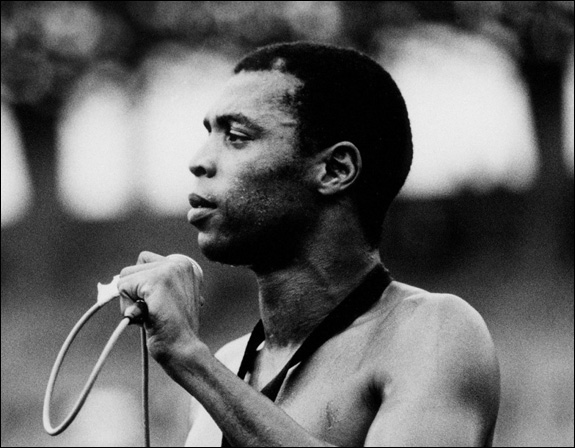 Nigerian superstar Femi Kuti, eldest son of Afrobeat legend, Fela Kuti, released his latest album, "No Place For My Dream" in 2013. He will be performing June 25th at Summerstage.
Jomion and The Uklos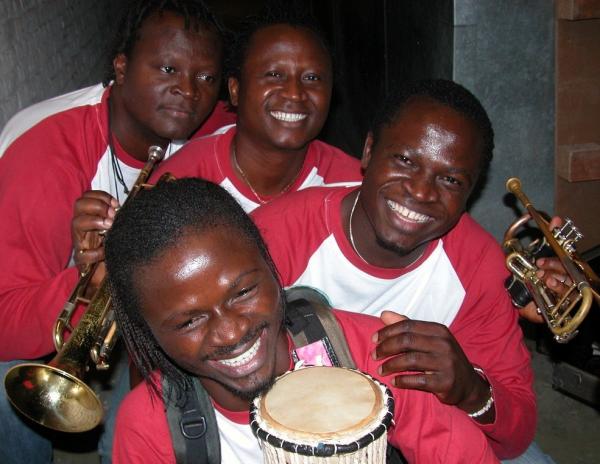 Afro-jazz from Benin, The Uklos are led by Sam Gnonionfoun, an excellent trumpeter, also known as Jomion. He is a veteran of some of the top bands from Benin, including Gangbé Brass Band, Orchestre Poly-Rythmo De Cotonou and The Black Santiagos. The Uklos mix traditional rhythms and percussion from the Vodun religion with keyboards, horns, and vocal melodies influenced by modern jazz and church hymns. They are currently in New York, so don't miss them if you are in the area!
http://jomionandtheuklos.com/
Pedrito Martinez Group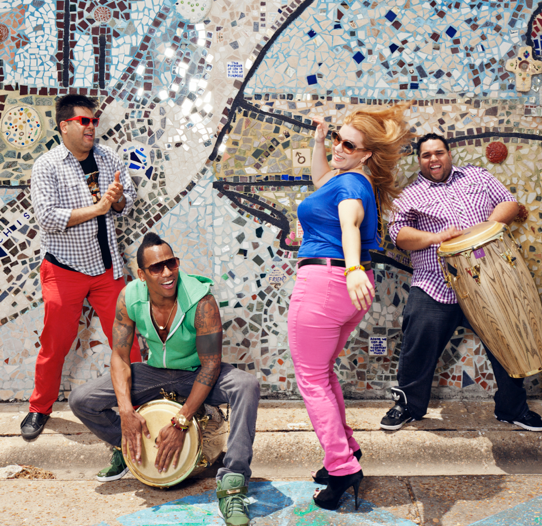 Led by the Afro-Cuban master percussionist and singer Pedrito Martinez, PMG is the hottest Cuban band in NYC! This quartet plays timba (an aggressive style of dance big-band music developed in Havana in the '90s) with amazing flexibility and style. Look out for their latest album, coming out soon!
http://pedritomartinezmusic.com/
Akuseka Takuwa Kongo Group- Delicious Peace: Coffee, Music and Interfaith Harmony In Uganda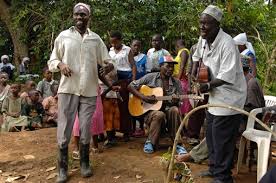 These coffee farmers, some Muslim, some Christian and some Jewish (for more on that, check out our Hip Deep program Jewish Communities of Sub-Saharan Africa) formed a cooperative to make delicious fair-trade coffee, and some beautiful music! Now that's something we can fully support! Check out the whole compilation here.