African Roots in Rock 'n' Roll
In this program you will the hear the African music roots of famed American blues and rock 'n' roll such as 
Jimi Hendrix
, 
Bo Diddley
, 
Buddy Holly
, 
Fats Domino
, the
Isley Brothers
, 
Robert Johnson
, 
The Kingsmen
and many more! Not everyone in this program is as well-known as the above mentioned juggernauts of music. Thus, here's some info on some of the lesser known artists featured in this show.
Celia Cruz
The famed Cuban-American and was one of the super successful salsa performers of the 20th century, having earned twenty-three gold albums. She was often called the "Queen of Salsa" as well as "La Guarachera de Cuba."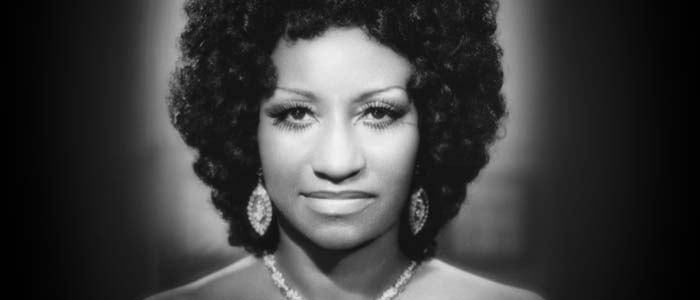 Sexteto Habernero
Forming out of the quartet Cuarteto Oriental from Havana. In 1918, the group expanded to a sextet and called themselves Sexteto Habanero. They were recorded by Victor in a field recording at the Hotel Inglaterra in Havana. At least one of these records has survived, giving two numbers, which are probably the first surviving songs.
Sexteto Boloña
In 1915 Alfredo Boloña Jimenez formed a song group in Havana and called it Sexteto Boloña. Jimenez played the marimbula, the bongó and the guitar at different times and, despite his physical limitations (dwarfism). In October 1926 the Sexteto Boloña recorded in New York a set of numbers for Columbia which is available today on the usual media.
Arsenio Rodriguez
Cuban musician who played the tres (Cuban guitar) in son-based music, and congas in folkloric rumba. In the 1940s and 50s Rodríguez reorganized the son conjunto ('son group') and developed the son montuno, the basic template of modern-day salsa.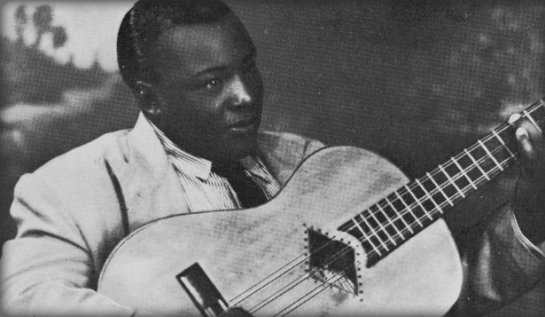 Baby Face Leroy
An American blues singer, who played drummer and guitarist, active in Chicago from the mid 1940s until the late 1950s. He was a major figure in the development of the post-war electric Chicago blues sound, most notably as a member of the Muddy Waters band during its formative years.
Sonny Terry
As a blind American Piedmont blues musician, he was widely known for his energetic blues harmonica style, which frequently included vocal whoops and hollers, and imitations of trains and fox hunts.