Afropop Worldwide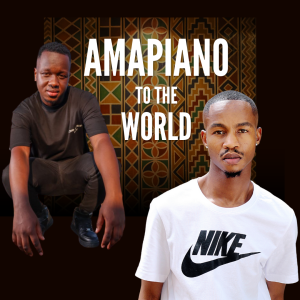 South Africa is one of the biggest dance music nations, and now it seems like the whole world is dancing along to its amapiano (piano/yanos) beats, a genre that blends its kwaito roots with house, jazz and its signature log drum.
Afropop Worldwide first explored amapiano's origins and growing popularity in October 2020, since then, the genre has seen explosive growth outside of South Africa. A combination of factors, such as: a fresh unique sound, social media, the African diaspora, hard work, and a bit of luck at the right time, has put Amapiano on the global stage.
Amapiano is proving to be a genre that has both depth and breadth, but is it here to stay? We tackle this question, and explore how this homegrown sound is winning over the hearts of audiences across the world. We also speak to two of its rising stars: Teno Afrika and Luxury SA.
That's all in this episode, Amapiano to the World. Produced by DJ Kix.
APWW #867
#afropopworldwide #afropopww #worldmusicproductions #southafrica #ampiano #kwaito #longdrum #tenoafrika #luxurysa #djkix #busta929 #facaslisticdavido #luudadeejay #majorleaugeDjz #felolatee #myztro # #kabzadesmall #daliwonga txC #DBNGogo #kamomphela #saomattrix #s.o.n. #MFRSouls #unclewaffles #kelvinmomo #kotaembassy #shasha #TxC #Mellow&Sleazy #DBNgogo #DJMaporisa #MrJazzIQ