Afropop Worldwide
The musical Fela! opened on Broadway in January 2010, and won eleven Tony nominations and three actual awards later in the year. This success is an unprecedented landmark for African music in mainstream American culture, and it's one that's all the more amazing when you consider what an edgy, controversial character Fela Analukapo Kuti really was. In this program, we hear excerpts from the cast recording and some new Fela reissues. We meet the star of the Broadway show, Sahr Ngaujah. And we hear from three of Fela's children, including bandleader Seun Kuti, on the man, the myth, and the musical.
A Musical's Journey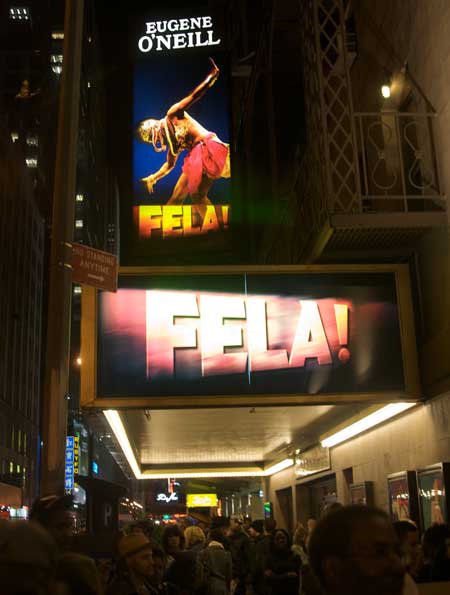 "The first public performance of Fela! the musical on Broadway was automatically historic. When the Nigerian bandleader and creator of Afrobeat died in 1997, his place in his country's pantheon of the arts was assured, and he commanded a cadre of fanatically loyal fans around the world. But few would have foreseen the way Fela's reputation and stature would continue to grow..."
"The hottest place on the planet this week, theatrically speaking, was not in New York or London but in Africa. FELA!, the Broadway musical about the life of Afrobeat pioneer and political rebel Fela Kuti, began an historic and groundbreaking series of performances in Lagos, Nigeria, Fela's home city..."
Interviews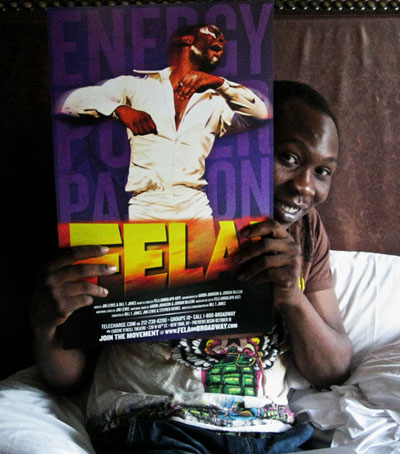 Videos
http://www.youtube.com/watch?v=uckJfMovSYI&feature=share&list=UUCBnUpzIfbDqeUqM_8qsshg
http://youtu.be/1uGk-Lt_qt4