The Festival in the Desert continued successfully, growing each year, until January 2012. For the past three years, as security concerns in the region mounted, the Festival was moved from Essakane to Timbuktu. This year, 2012, with a record international crowd and Bono in attendance, the Festival literally ended as Tuareg-led forces armed with heavy weapons from Libya after the fall of Gaddafi were moving forcefully into the area. The Festival was not disrupted, and visiting attendees left unharmed--but it was close.
Today, radical Islamist forces control Timbuktu. They have declared Shariah law and banned music, so, obviously, there will be no 2013 Festival in the Desert in Timbuktu. But Festival organizers are not giving up. Plans are in the work for a safe alternative. Visit http://www.festival-au-desert.org/ for more information. Meanwhile, Timbuktu will be the "featured region" at the February Festival au Niger in Segou.
While encoring a show made during a more peaceful time, we are also including the transcripts of a number of discussions about the conflict that we have had with Malian artists over the past year. In addition, Afropop is proud to be a co-sponsor for a benefit concert being held at the city winery on September 22. Click HERE for more information.
Blogging Backwards: Reports from the Festival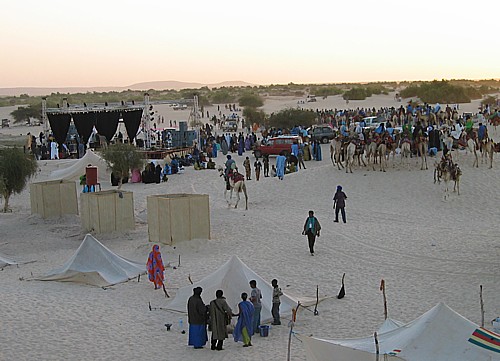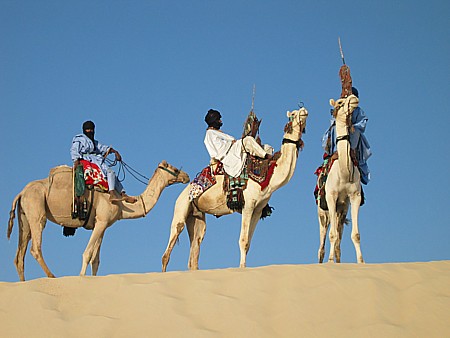 Report No. 2
A CHANGED SITUATION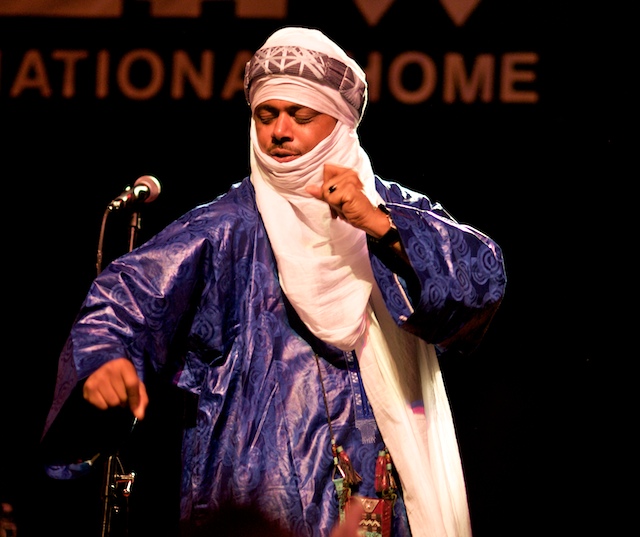 Tinariwen on Mali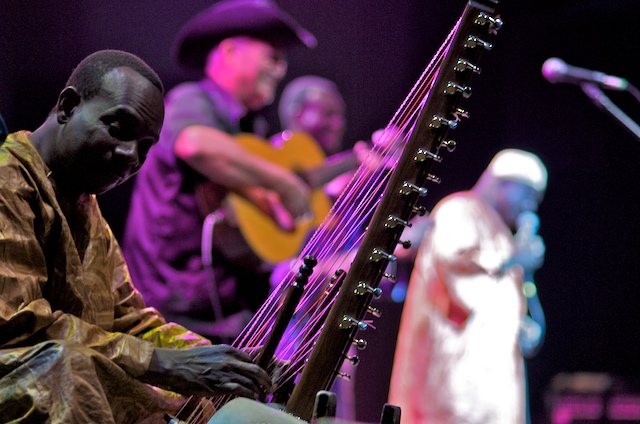 Toumani Diabate, Bassekou Kouyate, Djelimady Tounkara on Mali
Khaira Arby speaks
http://www.youtube.com/watch?v=k2O6CS4jbLk&feature=share&list=UUCBnUpzIfbDqeUqM_8qsshg
Khaira Arby at the festival
http://youtu.be/gTUZ3rp84GI