Gospel Live from South Africa to Alabama
We celebrate the Christmas season in Bessemer, Alabama where an extraordinary concert took place featuring two vocal traditions with African roots--South Africa's internationally celebrated Ladysmith Black Mambazo, and from Alabama and Tennesee, four leading groups--the Four Eagle Gospel Singers, the Birmingham Sunlights, the Gospel Harmonettes, and the Fairfield Four. In Afropop Worldwide's exclusive concert recording, you will hear soul-stirring harmonies and innovative arrangements. For the finale, the South African and American artists sing together.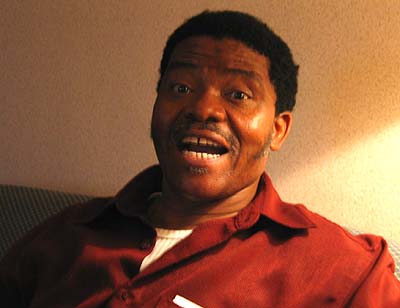 Featured Artists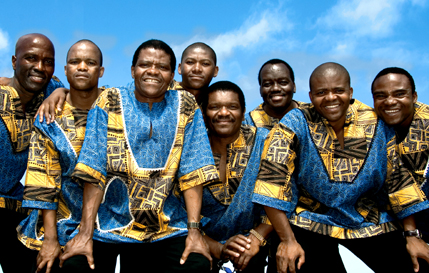 Ladysmith Black Mambazo
First catapulted to international acclaim due to their inclusion on Paul Simon's legendary album Graceland (and its accompanying worldwide tour), Ladysmith Black Mambazo have become one of South African's most famous musical groups. Started in the '60s by Joseph Shabalala (who still leads the group), the all-male a cappella outfit quickly sharpened its skills to the point that it was officially banned from all competitions. They were just too good! As you can tell from this week's show, exactly nothing has changed since.

The Four Eagle Gospel Singers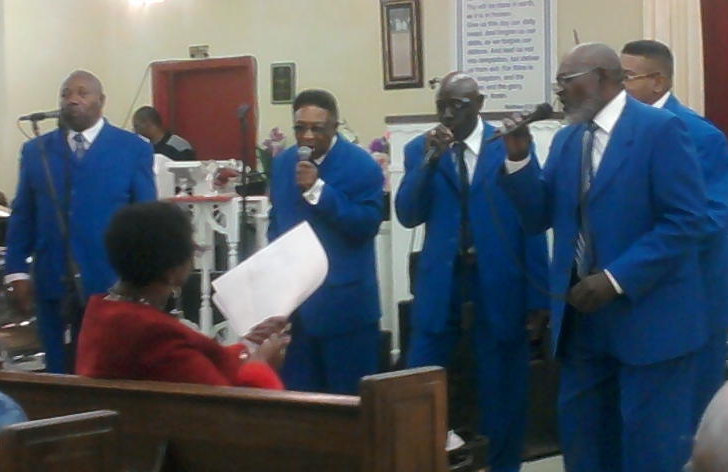 Hailing from Alabama, the Four Eagle Gospel singers are one of the state's oldest groups. They sing a cappella, which forced them to focus special attention on perfecting their blend. With only a few voices singing, every part must be perfect. As you can hear, the group manages to achieve this with startling regularity.
See the group interviewed HERE.
The Birmingham Sunlights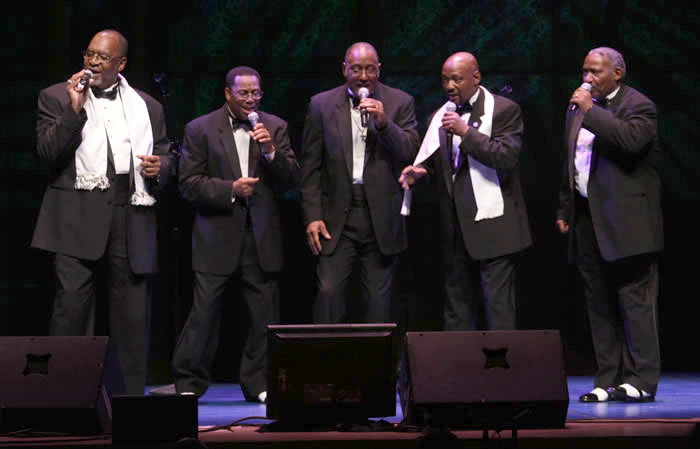 Photo by Michael G. Stewart
Part of a wave of groups that carried the "Birmingham sound" throughout the South, the Birmingham Sunlights are gospel luminaries. Formed by members of the Church of Christ, which doesn't permit instruments in its music, the Sunlights sing a cappella in the Alabama style.
The Gospel Harmonettes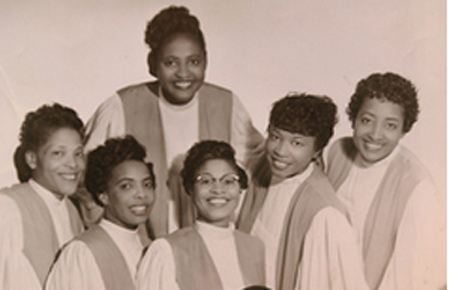 Lead by Dorothy Lee Coates, the Harmonettes are among the most influential female gospel groups in the history of the U.S., recognized as a major influence by none other then Little Richard. With original songs speaking directly to contemporary issues, the Harmonettes became extremely popular during the '50s and '60s. Their political engagement eventually led them to become prominent in the civil rights movement, and Coates actually stopped performing to work with Dr. Martin Luther King.