New Baktun(es) - Latino Sounds for 2013
Brush up on your post Mayan apocalypse roots and join us for trip through the Latino music that will rock your world in the coming year. Co-Host Nadia Reiman (of NPR's Latino USA) pulls out her crystal ball (and industry contacts) to give us an exclusive sneak peek. We are going to hear from Cilantro Boombox, Empresarios, and Raul y Mexia- the sons of Los Tigres del Norte (really!)- and look ahead as we share songs from some of our absolute favorites who are rumored to putting out new tracks in 2013 (hint: we hear there is some new Nortec Collective and Pacha Massive coming our way). So sit back, relax, and get ready for some future-shock, 2013 style. Produced by guest co-host Nadia Reiman.
Featured Artists
Silvana Kane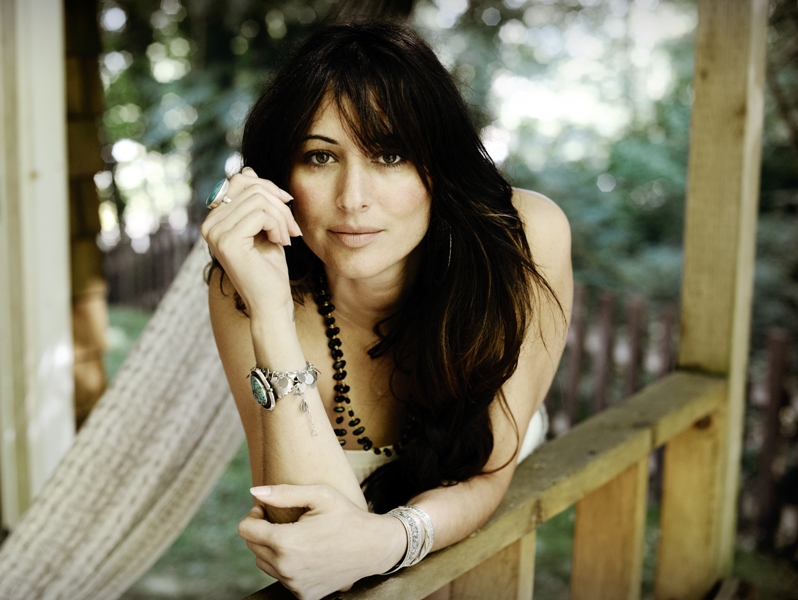 Singer from the well known band Pacifika, Kane recently released her first solo album on Six Degrees Records.
[soundcloud url="http://api.soundcloud.com/playlists/2617806" height="200" iframe="true" /]
Las Acevedo
http://www.youtube.com/watch?v=KDojDJDBcVo
Identical twins from the Dominican Republic, Las Acevedo gained international attention through the song Chacka Chacka!
Empresarios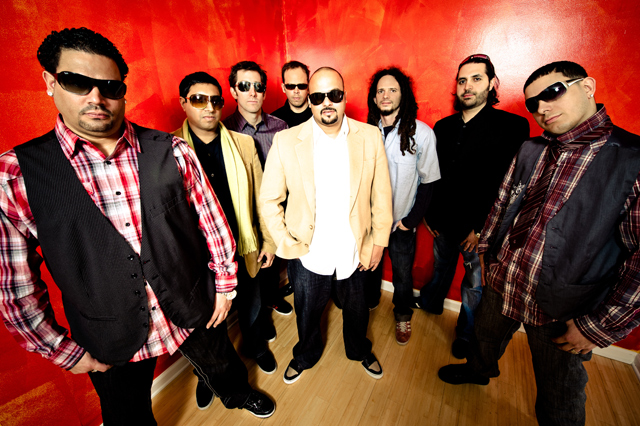 Empresarios are from DC and you can call them Tropicaliente, blending together a welter of styles into a dancefloor destroying whole.
http://youtu.be/ys6WUutyGQo
Locos Por Juana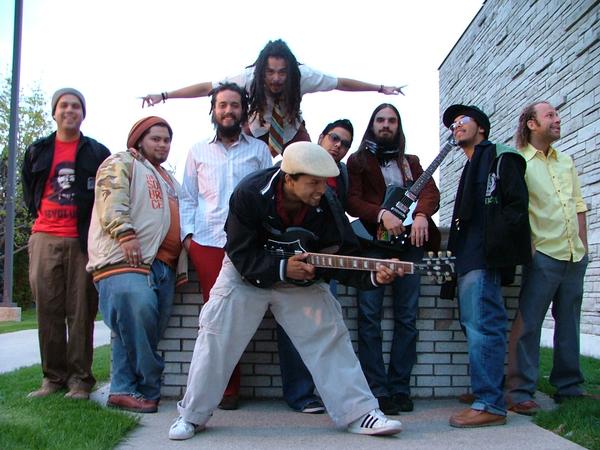 Formed in Miami, Locos por Juana are a longstanding alternative band, fusing latin, rock, funk, and reggae influences into an intoxicating whole.
http://youtu.be/4lHz4Ug47MQ
Very Be Careful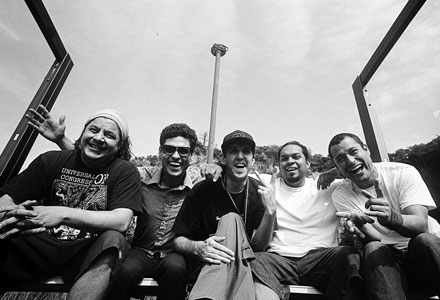 Hailing from LA, Very Be Careful play a rocking version of Vallenato, a traditional form of Colombian Cumbia. Believe it or not, the band is HUGE in japan, and they played at the Fuji Rock Festival (one of the world's largest) in 2005.
http://youtu.be/eZNUIW2uHQ8
Ana Tijoux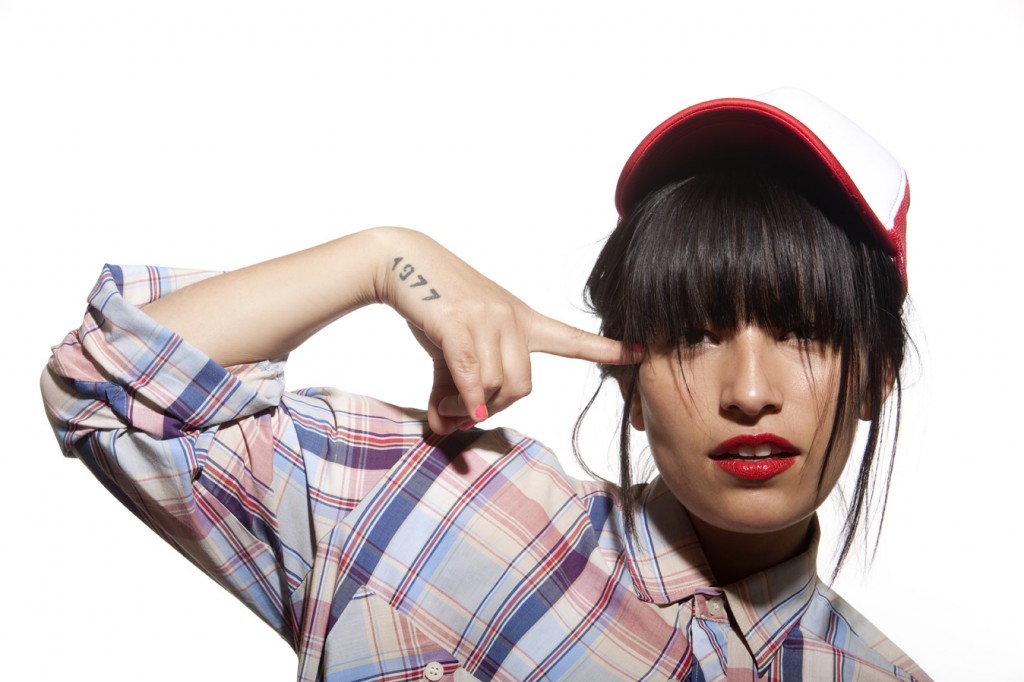 French-Chilean Ana Tijoux is a musical survivor. Starting her career in the 90's with the rap group Makiza, she has since gone solo, becoming a fiery political voice in Latin hip-hop.
http://youtu.be/fkvgAXkd7yM
Nortec Collective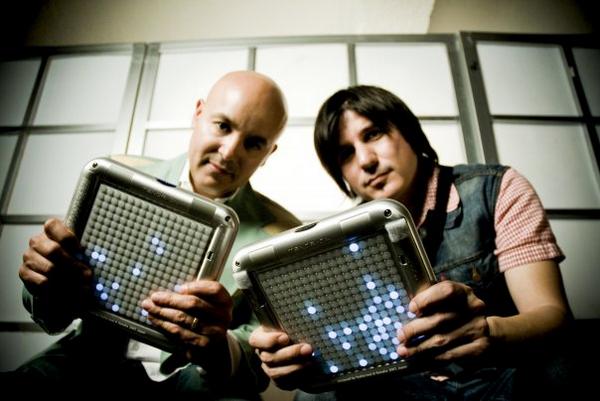 Nortec Collective mix elements of electronic music with the sounds and styles of Northern Mexico, including genres like banda and norteño.
La Vida Boheme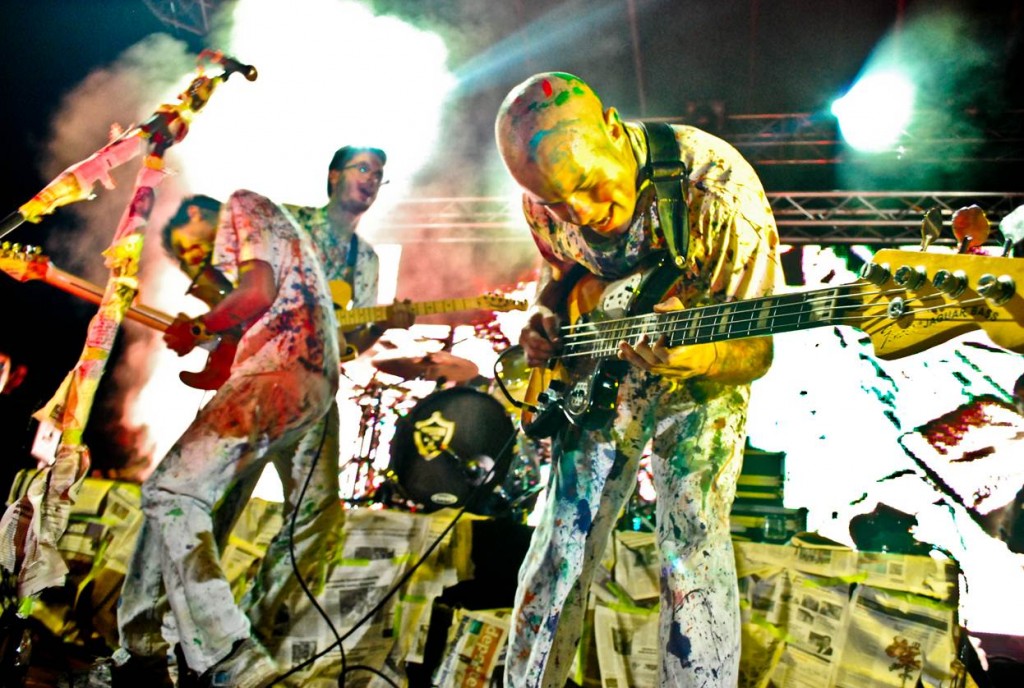 Known to play their shows wearing white and covered in splashes of paint, La Vide Boheme are a popular genre bending post-punk band from Caracas, Venezuela.
http://youtu.be/LoFnXZyEEW0
Cafe Tacvba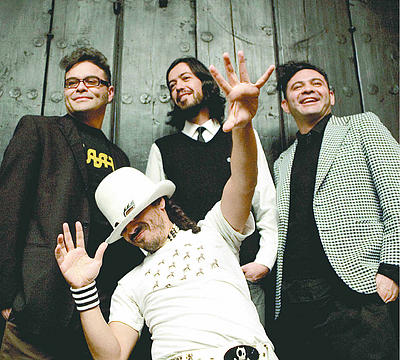 Cafe Tacvba is one of Mexico's most influential bands. Musical legends, able to boast of a continuing musical development since their first album in 1992. Their live shows? Pure happiness. And their new album pulls modern Electronica into their ever more eclectic
http://youtu.be/w33tlbewWfU