Oumou, Abdel, Miguel- Live on Afropop Worldwide
Afropoppers have come to be on a first name basis with many of the superstars we've introduced you to over the years - much like Stevie, Aretha, and Bonnie. We'll enjoy some of Afropop Worldwide's finest live recordings of Oumou Sangare, Abdel Gadir Salim, and Miguel Poveda plus some under-recognized artists we've pulled from our recording archive.
Youssou n'Dour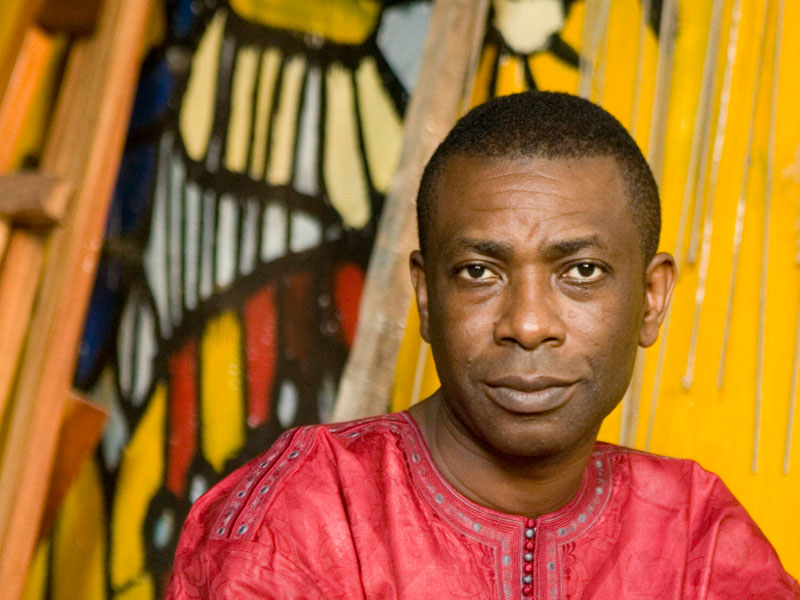 The voice of superstar Youssou N'Dour's has travelled all over the world representing not only his country, Senegal, but Africa as a whole.  He's perhaps the most famous living artist from the continent. Born in Dakar in 1959, Youssou achieved international acclaim in the 1980's as the leader of the band Super Etoile. Crafting a modern African pop style, he accessed the traditional music of his homeland whilst consistently seeking other sounds such as mbalax, an uptempo blend of African, Caribbean and pop rhythms. He went as far as starring in an African opera or acting in movies. His talent earned him the admiration of musicians Paul Simon and Peter Gabriel, who in turn introduced him to American and British artists. Early on Youssou also got envolved with Human Rights issues, later becoming an Goodwill Ambassador for UNICEF.
http://www.youssou.com
http://www.myspace.com/youssoundour
Oumou Sangare
Mali's diva Oumou Sangare origins trace back to the Wassoulou region of southern Mali, famous for bluesy rhythms and melodies. In1990, at the age of 21, Oumou  took West Africa by storm releasing her fist album, "Moussoulou". Her fame ignited the explosion of the Wassoulou sound, a highly danceable music played with the famele ngoni (a harp with six strings, a long neck and a calabash resonator) and derives from ancient hunting rituals.
Known as the "songbird of Wassoulou", Oumou  has enjoyed a long career, touring internationally and becoming recognised as the greatest female African star of her generation. Oumou is also recognized as a pionneer advocate for women's rights. In her lyrics, she sings against practices of arranged marriaged, polygamy, female circumcision. In October 2003 she was appointed as global Ambassadress of the Food and Agriculture Organisation of the United Nations (FAO)
http://www.myspace.com/oumousangare
Abdel Gadir Salim
Singer, composer and bandleader Abdel Gadir Salim brings together Arabic and African sounds from his native Sudan. He does that by taking musical scales and motifs from the former and percussion from the latter.  Abdel draws inspiration from the music of the province Kordofan, where the songs owe much to Arabic traditions but are sung in colloquial dialect with melodies and rhythms particular to the region. Through him and his seven-piece band the All-Stars, the music of Kordofan became known and loved throughout the country. Before becoming an accomplished oud player, he was trained to be a teacher and nowadays he divides his time between giving concerts in Europe, the Middle East and Africa, and working as a headmaster of a Sudanese school in Chad.
http://www.myspace.com/abdelgadirsalim
Geraldo Nunez
Flamenco guitar wizard  Gerardo Nunez was born in Jerez de la Frontera (Cadiz, 1961). Since an early age, he started accompanying flamenco singers on stage and recordings, as well as a concert guitarist. Without losing touch with his flamenco references, Nunez experimented with other genres, especially jazz, composing intricate pieces. Today he travels the world playing in some of the most important jazz and flamenco festivals.
http://www.gerardonunez.com/
Los Van Van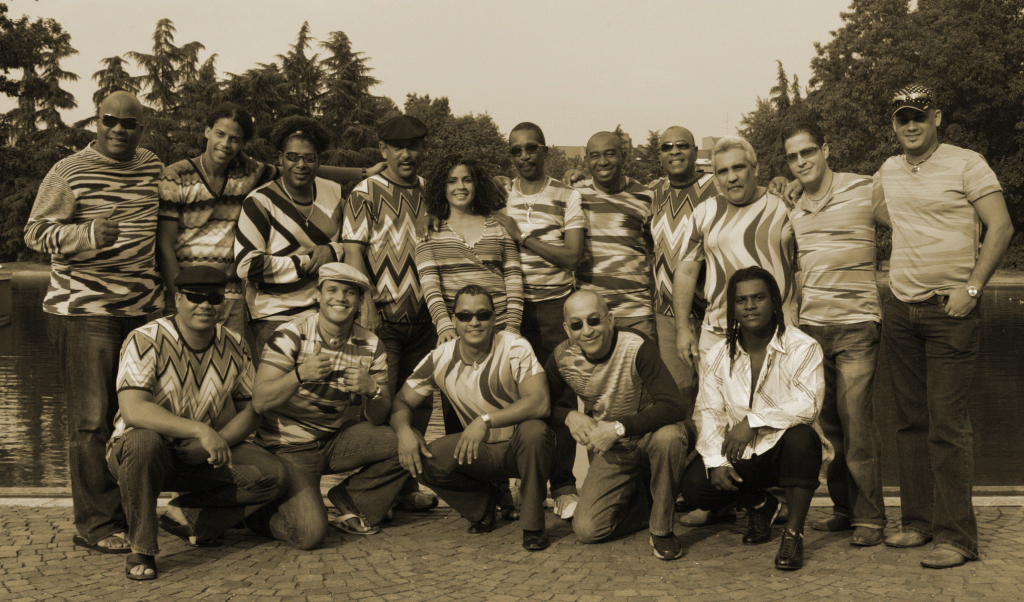 It wouldn't be an entirely inaccurate statement to call Los Van Van "the Rolling Stones of Cuba." After all, bassist Juan Formell started the band in 1969 and hasn't let up since. With over 31 albums they are one of the most popular and recognizable bands from post-revolution Cuba. Musically, the band originally used a charanga line-up while later adding trombones and vocals. They were also one of the first Cuban group to use synthesizers and drum machines. Their sound exists somewhere between changui and son montuno while including various types of music such rock, funk, disco, and hip hop along with as including Afro-Cuban rhythms. Juan Formell contributed countless innovations to the Cuban bass and clave, which paved the way for a radical reconceptualisation of rhythmic arrangements in Cuban music. The Van Van sound came to be known as songo (based on the son rhythm, and still keeping its syncopation), which laid the base for the later development of timba, a salsa-like rhythm but lacking syncopation. While musically innovative, Juan Formell is also known for his intriguing verses including stories that run over several albums and, contrary to trends in timba, all types of social commentary. The band has a Grammy Award to their credit, the 2000 Latin Grammy awarded to the album "Van Van is Here" (Llegó Van Van).
http://www.last.fm/music/Los+Van+Van
http://www.allmusic.com/artist/los-van-van-p45267
Samba Mapangala
Mapangala spent the early 70's with various bands in Kinshasa, before moving to Uganda in 1975 where he and some other Congolese musicians formed the Les Kinois band. In 1981, Mapangala formed a new band, the Orchestra Virunga, named after Virunga volcano located in Congo. Their first album, Its Disco Time with Samba Mapangala, was released in 1982. The style was typical of other East African groups of the time: a lean sound with complex, interlocking guitar lines; rapid-fire bass; light, fast-paced percussion; with horn or sax overlays. The songs began with Samba's catchy melodic lines and evolved over a nine or ten minute period through  vocal harmonies along with guitar and horn solos. Samba's voice, even today, is unique and recognizable among African vocalists. By the early 90's the group had gained international popularity through such popular albums as 'Virunga Volcano' and 'Feet on Fire.' Mapangala is considered as one of the golden era of Kenyan Lingala music acts alongside Les Mangelepa, Baba Gaston and Super Mazembe. After Orchestra Virunga, Mapangala continued recording and is still considered one of the leading musicians in East Africa. Most recently, Mapangala began performing with Occidental Brothers Dance Band International in the fall of 2009. He is now based in the United States.
www.myspace.com/sambamapangala
http://www.youtube.com/watch?v=2O4qTpiHktw
Miguel Poveda
Born and raised in Barcelona- far from flamenco's nest, the region of Andalucia - singer Miguel Poveda challenges the genre purists keeping an open dialogue with other musical genres. Awarded several times, he's taken part in international music festivals, colaborated with many artists and, so far, recorded eight albums. On movie scores, he can be heard and seen in Fados y Flamenco and Flamenco, both by Carlos Saura, Pedro Almodovar's Los Abrazos Rotos and others.
http://www.myspace.com/miguelpovedauniversal