Pedras, Melos, and Radiola: Brazilian Reggae in Sao Luis do Maranhao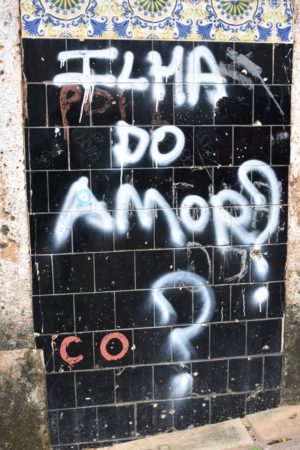 São Luís do Maranhão is one of the poorest and most ethnically diverse cities in Brazil. In this old slave port, located in the far northeast of the country, a thriving reggae scene has wielded disproportionate influence since the 1970s, based on an overarching taste for obscure roots reggae from the Jamaican countryside and vintage lover's rock from the urban spaces of black Britain. The music spread through the local sound systems, known as radiolas, fueling a bolero-like dance style which has contributed to the construction of a unique local identity in a city now dubbed the "Brazilian Jamaica." Produced in São Luís by David Katz, this program explores how reggae became embedded in São Luís' consciousness, cutting across boundaries of race, class, age, gender and language.
Images: Photo © David Katz
First broadcast May 23, 2019.