Quelbe: Hidden Treasure of the Caribbean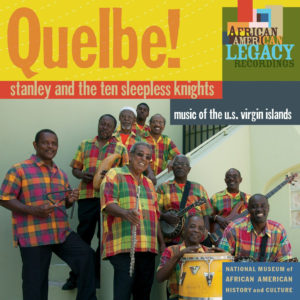 On a visit to the U.S. Virgin Islands in winter 2018, we took the pulse of the national music of St Croix – QUELBE. Rarely recorded, rarely exported, quelbe is an energetic form, led by sax or flute with percussion and banjo, and it fuels the traditional dance style QUADRILLE. St Croix is the largest of the U.S. Virgin Islands, and sits alone 42 miles south St Thomas and St John. That's part of why traditional music and dance forms have remained strong on St Croix. Meet bandleaders Stanley Jacobs of Stanley and the 10 Sleepless Knights, and Dmitri Copemann of the Renaissance Band, who are cultivating a vibrant next generation.
Produced by Marika Partridge and Banning Eyre.