Reggae Takes Root in Germany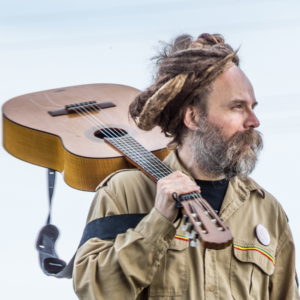 Reggae's rock steady beats have long been admired by international audiences. Beyond the established markets of the U.K. and the U.S., reggae's newest innovators are springing forth from surprising new territories. In Germany, homegrown musicians are developing their own signature styles of the music and the German reggae artist Uwe Banton was one of the musicians who helped to kickstart this movement. Ann-Marie Weaver reports on the evolution of reggae in Germany and explores how German reggae artists are balancing the quest for musical innovation with questions over cultural appropriation.
ABOUT THE PRODUCER:
Ann-Marie Weaver is a British multimedia journalist who has produced news, documentary and digital content for leading broadcasters such as ABC and NBC news. She has worked as a Mexico City-based radio reporter for Monocle 24 and also as a travel writer for Rough Guides.