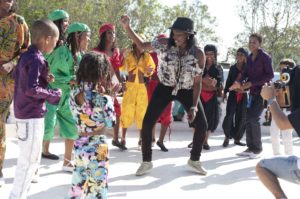 The dembow, the beat behind reggaetón, is much more than just a backdrop for a night of partying and dancing. The style of music, widely associated with Puerto Rico and forged from a mixture of Jamaican dancehall, Panamanian reggae en español, and American hip hop, has always existed as a form of social and political resistance, and continues to do so in 2020. And as such, it has endured constant attempts to criminalize, censor, and police both the music and those who consume it, from the early tape-confiscations by Puerto Rican law enforcement in the 1990s underground scene to the present day, arguing its hypersexual content.
In this episode we speak with Latin and Caribbean music scholars and social workers to break down the racist and sexist undertones of the genre's constant policing, as well as examples of songs by artists such as Tego Calderón and Ivy Queen, that counter these assumptions. We also take a couple of detours to explore how this music, and these criticisms, manifest in the Dominican Republic and Cuba.
Produced by Luis López.
Originally aired Nov. 26, 2020.