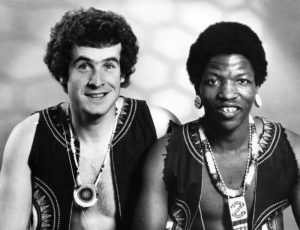 Johnny Clegg holds a unique place in South Africa's musical pantheon. From his childhood immersion in Zulu culture, his mastery of Zulu language, dance and guitar playing, some 20 albums with three different bands, his tireless world touring and, finally, his brave public battle with cancer, Clegg was an inspired witness to tumultuous history in South Africa and around the world. Afropop was fortunate to conduct many interviews with the maestro and raconteur over 30 years. In this program, we sample the man's words and music over a long shape-shifting career.
Produced by Banning Eyre.
Originally aired Feb. 27, 2020.