Remembering Oliver Mtukudzi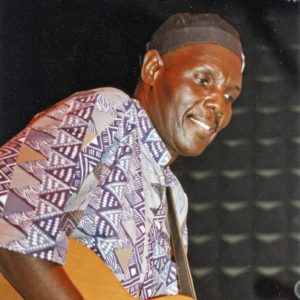 Zimbabwe's Oliver Mtukudzi, one of the most beloved singer/composer/bandleaders out of Africa in the last century, died in Harare on Jan. 23 2019 after a long battle with diabetes. Tuku, as his fans knew him, composed countless songs that cut to the heart of life in Zimbabwe, from its struggle for freedom in the 1970s through the rocky road of independence ever since. In this program, we look back at our conversations with Tuku going back to our first visit to Zimbabwe in 1988, and hear his wonderful music at various points in his epic career. We also speak with his biographer, ethnomusicologist Jennifer Kyker, and take a deep dive into what made Tuku's music so special and the stories behind some of his most important songs.
Produced by Banning Eyre.
Originally aired June 2019.